17 Home Decorating Do's and Don'ts for a Happier New Year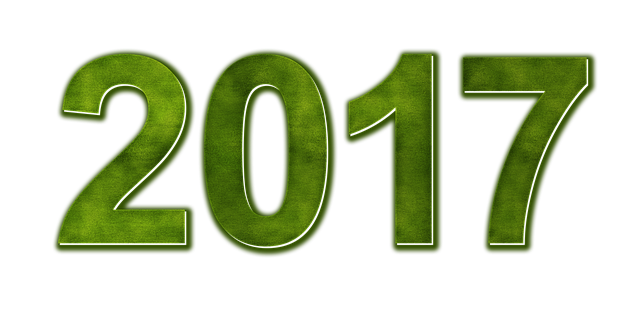 Good riddance, 2016. I'm glad to see you go.
Global discord, treacherous weather, a much-too-long presidential election season, and several notable deaths all made their ugly marks this year.
We can't control much of the negativity that happens in our world at large, but we can make a difference in our own small world at home.
I've compiled 17 Do's and Don'ts for Home Decorating to get you in a bright state of mind to face the New Year with a fresh outlook and a home in which to find comfort and peace.
On to 2017 and happier times!
DO...
1. Fix the small visual annoyances thoroughout the house like unfilled nail holes. Decorating is only as pretty as its foundations.
2. Add a few specks of Pantone's color of the year pick. They didn't disappoint and gave us Greenery. It's a yellowish green and very spring like. Incorporate Greenery with lamp bases, pillows, or accessories.
3. Buy a decorating magazine or book and update your knowledge. Better yet, visit the library.
4. Jewel tones are in. Remember Benjamin Moore's deep purple, Shadow? Try a sample and watch the paint change in the light.
5. Save for a custom furniture piece. You're at that grown-up point in your life when you deserve nice things!
6. Pick one DIY project and follow through. I love this $63 custom Dutch door the owner installed to keep her dogs from bolting outside when she opened the front door.
7. Invest in quality rugs. With care, they'll hold up through multiple moves and look pretty for many years.
8. Look at this new flooring trend—transitional flooring, where wood and tile meet, and make an amazing design statement.
9. Register for a Decorating, Floral Design or Photography 101 course at a community college. New skills can add decorating interest in your home.
DON'T...
10. Wait until March to spring clean. Work little by little to get the whole house done.
11. Live with any item you hate. Get rid of it, plan a garage sale, and use the money earned to buy home décor that brings delight and joy.
12. Plan a remodel and immediately install stainless and granite. Their popularity is waning and many other options exist.
13. Decorate with only one theme in the house. Pair your love for Rustic Elegance with some industrial pieces to visually mix it up.
14. Let your Pinterest inspiration go to waste. You've spent hours collecting pins for your "Dream Home" board. Make a piece of that dream come true.
15. Hide inside this winter. Organize a party for friends to swap once loved decorating items. Re-envision their stuff with a new finish or dye job.
16. Ignore white sales. You can't afford to miss out on an easy way to liven up bathrooms and bedrooms.
17. Forget online retailers specializing in decorating. Free shipping is more common than ever. Subscribe to emails for coupons and discounts.
I hope you've been inspired by one of these 17 decorating ideas. Your home should be a place you look forward to spending time, even if it's a rental. MilitaryByOwner has decorating ideas for making rentals and temporary housing your own.
Own your own home? They've got you covered there, too!