3 Things to Know About Selling Your Home When You're in the Military
Military moves can span the calendar from a notice of one year to one month. For military homeowners, there's a lot to consider when selling their current home. Most PCS moves tend to happen during the end of spring into summer when you'll be dealing with heavy competition and not enough buyers, or you might be relocating or separating in the winter which isn't usually a popular time to sell a home.
I recently spoke to Joy Vedros, a military spouse and real estate agent in Anchorage, Alaska, and she shared some strategies for selling your home while in the military.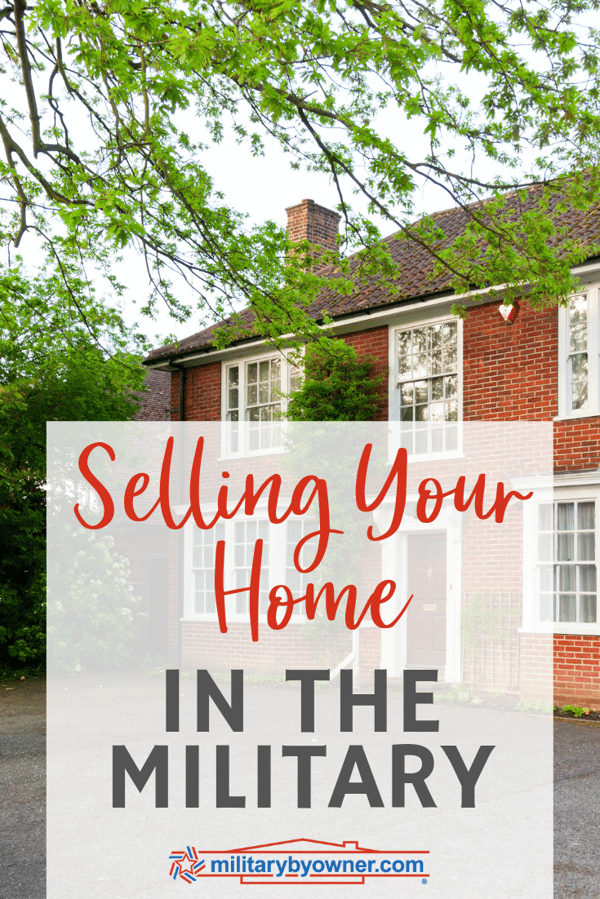 Selling Your Home When You're in the Military
1) Prepping Your Home for Sale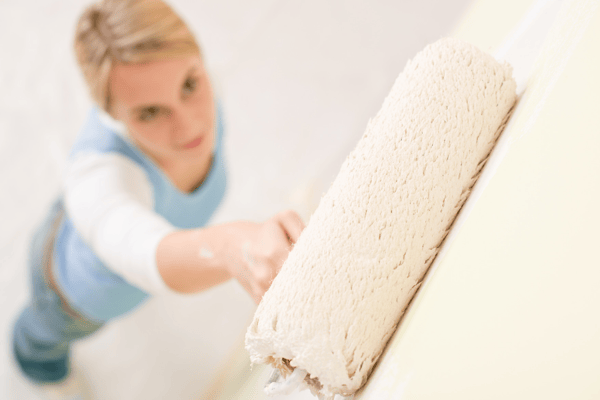 My own family is preparing to separate from the Army in the coming year, and we currently own a home in Tennessee. When we moved into our home three years ago, we didn't have any children. Now we have a 2-year-old toddler who has left some unsightly dings, dents, scrapes, and chips on our walls, along with her partner-in-crime, our 85-lb dog. I'd love to live in a house with freshly painted walls for the next year, but I'm worried about investing so far out when I know more damage will come.
Joy told me that painting the interior is almost always a good idea, and it's smart to go ahead right now. She suggested keeping a list of the colors I use, especially since I'm painting well in advance of the sale of my home, so that it will come in handy for touch-ups in preparation of our listing. She notes:
A fresh coat of neutral paint is by far the most cost-effective upgrade you can give your home. Not only is paint very affordable, but it can change the entire look and feel of your home, making it appear fresh and new.
Painting tip: Neutral paint is one of the most cost-effective ways to add equity and value to your home. There's a saying among real estate professionals: "Keep things light, bright and white."
Painting is a no-brainer for getting a house ready for market. But there are plenty of other repairs that need to be made to put my home above the competition. Joy recommended focusing my time and attention on what a licensed home inspector will be reporting, like health and safety issues, structural soundness, plumbing, and electric. She adds,
"In some cases, it can be beneficial to hire a home inspector to conduct a pre-sale inspection to determine if there are any glaring issues that would potentially stall or complicate the sale of your home."
If you live in a home that had previous owners, she recommends reviewing the repairs that were addressed by previous owners and making sure those are still in compliance.
2) Getting Your Home Ready on Short Notice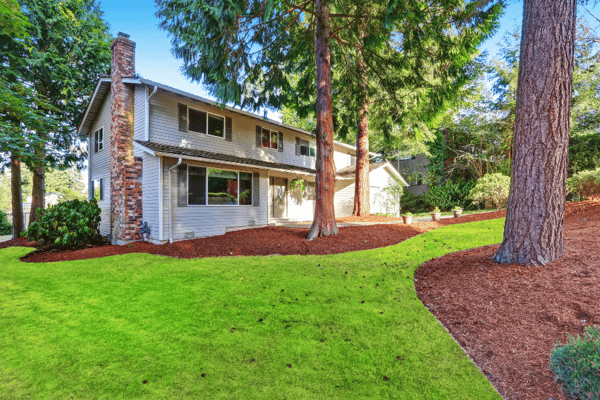 Not every military family has the luxury of several months' notice that they will be moving. In some cases, they must be at their next location in less than 60 days. If you're a homeowner, this can cause significant stress. The first step to preparing your home for sale on short notice is getting it ready for professional photos, open houses, or tours with buyers. Joy's first order of business is to "declutter, declutter, and declutter some more. I can't say it enough."
She also recommends:
Surface areas inside of your home should be treated like prized real estate. Any place-holding furniture, such as bookshelves, extra media centers, or non-essential storage towers should be stored. Invite a trusted friend to tour your space and ask them to be objective as they identify what they see as clutter or misplaced furniture. A fresh eye is always helpful when preparing to place your home on the market.
In addition to paint touch-ups and necessary repairs, there are other improvements to make that can bring the highest return on investment. Joy said her top choices are cleanliness, curb appeal, floors, and fixtures.
Curb appeal should be at the top of your pre-sale punch list and can provide a welcoming environment for your potential buyers. For starters, give your front door a facelift with new paint, a welcome mat, and some fresh flowers. If you have it in your budget, hire a landscaping professional to maintain the grass and shrubs, ensuring the exterior of your home is in tip-top shape.
For more tips, see 4 Tips for Selling Your Home When the Military Hands You Short-Notice Orders.
3) Deciding to Sell or Rent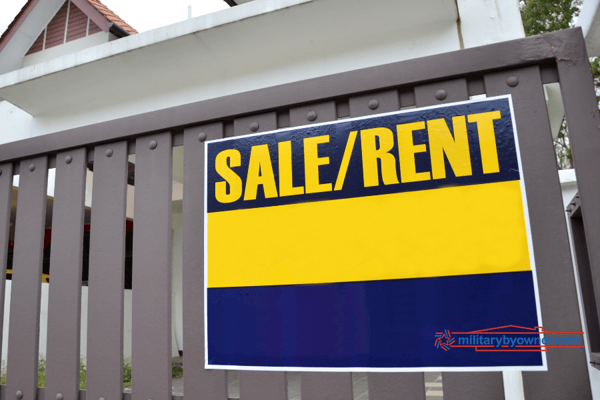 Building home equity as a military homeowner is more complicated than it is for civilians, as the military lifestyle often calls for frequent moves and short stays. When you are in a home for three or fewer years, Joy recommends speaking to a financial advisor about what's best for you:
There are many factors that determine whether or not you choose to rent vs. sell your home when it's time to PCS. In many cases, it makes the most financial sense to sell your home, but that is my opinion as a real estate professional, not a financial advisor. Determining the market value or the price someone is ready and willing to pay for your home is a great way to determine whether to sell or rent.
If you're thinking about renting, it's helpful to contact a local property management group to discuss the full cost associated with renting your home. Depending on your rental market, a property management group may collect upwards of 10 percent of your rental income in addition to other fees for service and financial reserves. A property management group will also be able to tell you about the local rental market, providing you with a ballpark analysis of what rents you may be able to collect for your property.
Learn more in our post, 3 Things to Know Before Hiring a Property Manager.
Here are a few Q & A's with Joy that may help you understand more about the home selling process.
What's the best strategy for pricing a home?
Many factors play into a comparative market analysis (CMA), or what your home is worth. A cautionary note: A Zillow estimate, or Zestimate, is not something you should base your listing price on when it comes to selling your home. Put simply, developing a CMA is complex.
The BAH calculator is a great tool and is helpful to buyers when determining their budget when purchasing a home; however, the calculator shouldn't be used when determining your listing price when it's time to sell.
How important is staging? Do sellers need to hire a professional stager with new furniture or clean up the home and use their furniture in a staged way?
Staging your home is one of the best and most affordable ways to drive interest and excitement to your home. With the increase of home buyers buying sight unseen, staging is a quick and easy way to showcase your home affordably. When your home ad is posted to MilitaryByOwner, a properly staged home may be the deciding factor of how quickly your home sells and the final sold price. The most cost-effective way to stage your home is to hire a professional home stager or real estate professional who will work with your current home décor.
A photographer, stager, advertisements – it all adds up quickly. How much money should a seller be prepared to invest in this process?
Selling a home can be costly, so it's essential to know where your dollar is best spent. There isn't a magic number on how much you should put aside for things like professional photography, staging, and advertising, as the cost of these services differs depending on your local market. It's helpful to call local professionals and ask about military service appreciation, as many will offer a reduced rate for services.
I always recommend hiring a professional real estate photographer. A seasoned real estate photographer is worth their weight in gold, and they know how to make your home shine! They will know how to photograph your home, showing its unique character while identifying the best angles to showcase. Photos are a buyer's first glimpse inside your home, the cost is minimal, and it will leave your potential buyers with a lasting first impression.
See below for even more helpful information about getting your home ready to sell!