5 Tips for Creating a Fun-Filled PCS Trip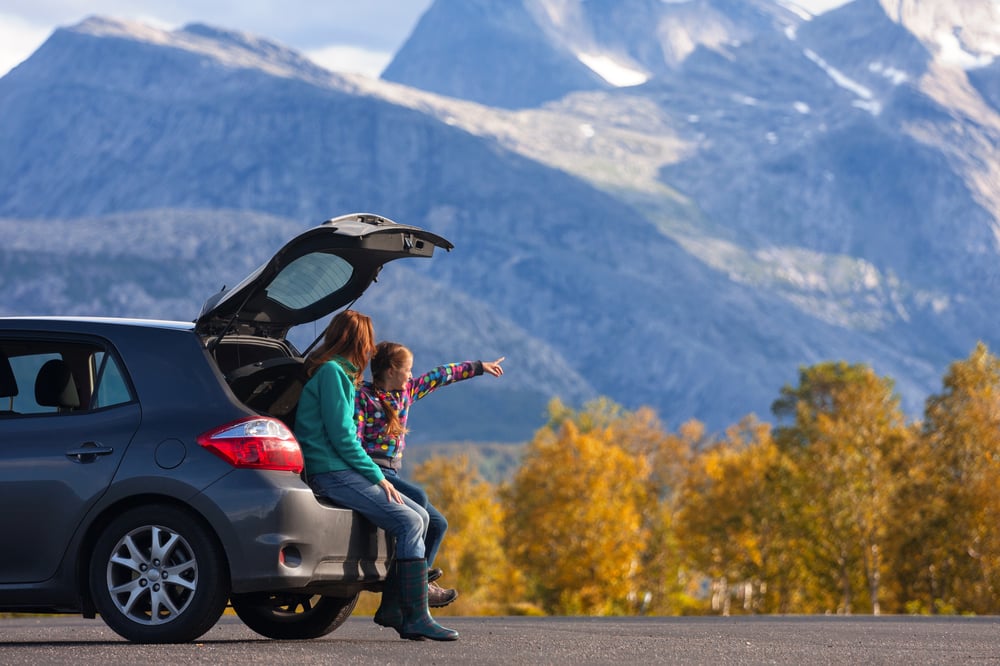 Whether you are planning your PCS route or taking a Griswold type family vacation, it can be a great opportunity to see some amazing sights across this great country. Better yet, there are a number of opportunities for military service members and their families to minimize the financial toll of the trip.
National Parks
There are more than 2,000 federal recreation sites across the United States and the National Park Service offers a free Annual Pass to all military members and dependents in the Army, Navy, Air Force, Marines, and Coast Guard, as well as Reserve and National Guard members with valid military ID.
Annual Pass for U.S. Military holders receive the following benefits:
"Free admission at sites that charge entrance or standard amenity fees for one full year from the month obtained (through last day of that month).
Allows pass owner and accompanying passengers in a single, private, non-commercial vehicle to enter federally operated recreation sites across the country.
Covers the pass owner and three (3) accompanying adults age 16 and older at sites where per person entrance fees are charged. No entry fee charged for children 15 and under.
The pass does not cover or provide a discount on expanded amenity fees such as camping, boat launch or interpretive fees."
Passes can be obtained at Federal sites that charge an entrance fee, a list of which can be found here. If you're PCSing with more than one vehicle, keep in mind that the pass is only valid for one vehicle and its passengers. However, if another military member or dependent is operating the other vehicle, you may want to inquire about obtaining a second Annual Pass. With the number of incredible national parks, this Annual Pass is a great way to make the most of your summer travels.
U.S. Army Corps of Engineers (USACE) Military Fee Waiver
The U.S. Army Corps of Engineers accepts the National Park Annual Pass for U.S. Military at the more than 2,500 USACE managed recreation areas, which include boat launches and swimming areas across the United States.
They also waive the camping fees for active duty military members and their dependents that are currently deployed or have just returned from deployment. To qualify for the camping waiver, the member or dependent must present a copy of leave orders as well as military ID or Annual Pass.
If you are truly adventuresome during your PCS move, you could camp for a night, which would certainly cut down on any lodging expenses. Otherwise, this is just a great opportunity for summer family fun!
View a list of the USACE sites across the country
Blue Star Museums
Stopping at a children's museum during a PCS move can be a great way to let the kids run off some energy. Of course, visiting a museum is also a great way to beat the summer heat. Blue Star Museums is offering free admission for military families at more than 2,000 art centers, museums and exhibits through Labor Day, so be sure to take advantage of this incredible opportunity.
Find a Blue Star Museum near you or along your route.
Diners, Drive-Ins, and Dives
Any fan of the Food Network will be familiar with Guy Fieri's show Diners, Drive-Ins and Dives, where he showcases the hole-in-the-wall restaurants that only the locals would know and love. Everyone loves to eat and what better way to try out some local flavor than to map out stops at some of the DDD's that Guy has visited?
If you're traveling with kids, this is another way to involve them in the planning process by having them choose different places to stop. This may also eliminate any complaints about where you are stopping for lunch. A superfan of the show has mapped out each stop that Guy has made and created a Google map that provides the name, address, phone number, web address, and quotes from what Guy had to say about the restaurant. This is a great way to plot out the stops along your route!
Cool Stops and Side Trips
There is no shortage of fun, odd, beautiful, and amazing things to see across this great land and there is no better time than during a PCS trip to take advantage of the opportunity to stop and see the sights.
If you've planned out your route and set stops for each evening, visit the Chamber of Commerce website for the area to see what type of events or entertainment may be taking place while you are there. Catch a minor league baseball game, visit an art festival, play at a park, or take in a concert while you are in town. After driving all day, it may just be the thing you need to renew your energy to keep driving. Stopping on side trips to see the Meteor Crater, the World's Largest Ball of Twine, or The Amazing Maize Maze may be the thing that makes this the most memorable trip of your life!
To help you get started with your travel plans, we've included some fun sights and side trips along the most frequently traveled PCS routes. If you have some fun ideas of places to stop or things to see, please share them with us!
| | | |
| --- | --- | --- |
| Travels along I-40 | Travels along I-10 | Travels along I-80 |
| | | |