5 Tips for Fun While You Wait for Military Orders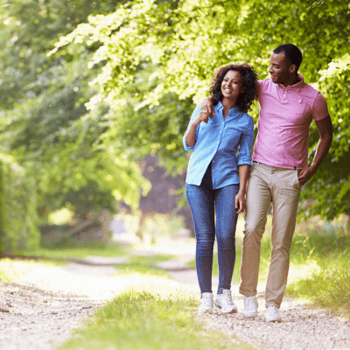 Still waiting on military orders? Am currently playing "the waiting game" myself! Even though our next assignment was announced months ago, I've learned that nothing is "official" until those military orders are in hand! Everything revolves around a copy of those magical orders from the powers-that-be. Now, keeping a level of patience while waiting on that little piece of the paperwork puzzle? That can be difficult! Moments like these are when a military spouse may need a helpful reminder to be a little less stressed and have a little more fun!
My Tips for Fun While Playing the Waiting Game for Military Orders!
1. "Retail Therapy" and Taking Inventory
If you're anything like me, you may have found a few spots for "retail therapy" at your current assignment! Plan a day where you can browse those shops to your heart's content. Stroll down each aisle. Page through each rack. Peruse each shelf. Whether window shopping or bargain hunting, make the most of your "waiting for orders" time with a relaxing visit to a retailer you enjoy.
You'll soon have the pleasure of recalling the goodies from that fun day when you are noting items with a home inventory list. You'll be happy to remember the fun things you spotted in your favorite store! Also, you can add any receipts from purchases you've made to your inventory paperwork.
2. Catch Up on "The Latest" From a Friend and From a Class
The friends I've met at each military assignment have become like family to me. So, saying "goodbye" on that last day is never easy. With that in mind, invite a friend to meet up for a chat over coffee or to dish over frozen yogurt. No goodbyes are needed yet. It's just a chance to talk about what may be going on in their life and what you anticipate with your transition ahead. When orders finally drop, your life will soon become hectic with the hustle and bustle of the move. So, enjoy this opportunity to chill and spend quality time with a dear one!
For a more pointed discussion before a military move starts rolling, consider attending an installation PCS briefing with your spouse. Or, sign up for an informative pre-move class, often offered by the installation Family Support office. Additionally, a wealth of information is available online, such as this handy moving checklist.
3. Make Paperwork Plans and Pampering Plans
With your moving checklist, you'll be making notes all of the personal records you'll need to collect--from the children's school, the doctor, the dentist, etc. Don't forget to gather any veterinary records from your current practice, and keep those items with the other crucial paperwork that you will hand-carry on your move.
While waiting for orders, your plans for running errands and collecting documents are still out of reach. So, take a moment to make some plans for yourself. Pamper yourself with a pedicure. Splurge on a spa massage. Treat yourself to popcorn and a movie at the cinema, or curl up on the couch with a cozy blankie and a favorite show. This is the "calm before the storm."
4. Act Like a Tourist…on a Budget!
While waiting at your current location, are there places you'd like to visit? Places you haven't had the chance to explore? Attractions you'd like to see? Go for it! Be a tourist! Walk through a park and take a "selfie" with a statue or monument. Go from land to water on an amphibious duck tour vehicle. Visit an intriguing museum and ask the guide for any little known facts. Make it an easily achievable bucket list of fun things to do with your remaining time! You may be surprised at how many touristy things you can do for free.
Additionally, scooping up deals and discounts may help stretch the dollars as you plan and budget for your upcoming move. We are big fans of using coupons! We're also happy to support businesses that offer a military discount. There are always unexpected expenses that occur during a move, so it's helpful to keep wiggle room in the budget as you await your orders. Save what you can for any rainy days ahead, but don't forget to enjoy yourself as the calendar rolls on.
5. Try Something New and Make Room for Something New
Are you headed to a location where you've never lived before? Or are you returning to a familiar location, but your family dynamic has changed? No matter what the circumstances may be, you're embarking on a new adventure! Embrace the change as a positive thing! During your wait for orders, make plans to try new things at your new destination.
Moving to a new spot always opens up great opportunities for our family. When we first arrive, we like making a fresh start in our new residence. With that vibe in mind, we are motivated to rid a lot of the clutter and things to we don't need, before we move.
While waiting for orders, go through your cabinets and drawers and remove anything you haven't found useful. Trim down the contents of your closets and cupboards. Make donation piles for charities or plan a yard sale to offer your items. Going through your goods may not seem like a fun chore to do, but you'll be thankful to have one less box to unpack, at your destination!
Even though your patience may be tested, your official orders will soon be on their way. Be good to yourself and find little ways to feel more organized. Simply make the most of your remaining time at your current assignment, as these moments become lasting memories!