8 Hacks for Making Friends When You Don't Live in a Military Community
Learning how to make friends isn't just for kids! In the military community, we have to make new friends constantly, because we (or the people close to us) are always moving!
It's easy to meet people when you live on or near a military base, but what happens when you have a job like recruiting, where you could be stationed anywhere in the country? Or after military retirement, when you move somewhere for a job and can't find people who "get" you?
Here are a few ideas to help you find "your people" when you move to a new area and there's nothing but civilians in sight!
1) Join or Start Your Own Meetup Group
The website Meetup.com is an incredibly easy way to find people with common interests. There's a meetup for any topic or demographic you can think of, whether it's sports, outdoor recreation, entrepreneurship, single parents, craft beer drinkers, or language enthusiasts.
Simply enter your location and browse groups in your geographic area. You can narrow your search based on your interests.
Don't see a group you like? Start your own! You can even create a group for military veterans and family members. Who knows, your new location may have more military folks than you realized!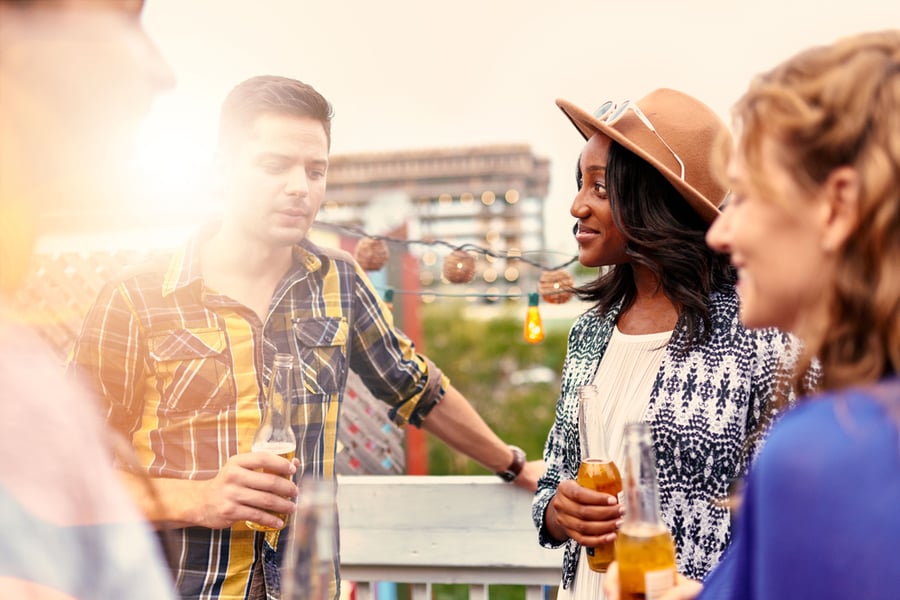 Image from Canva
2) Volunteer
Do something that benefits the community, makes you feel good, and helps you meet like-minded people in the process!
Contact organizations directly to ask how you can help and find opportunities that match your interests and schedule. If you need ideas, try a website like Network for Good.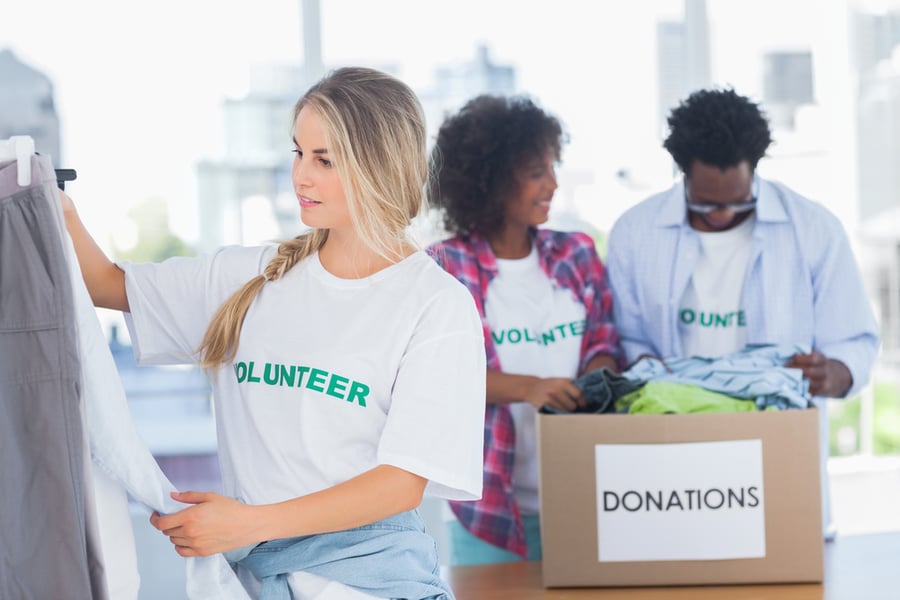 Image from Canva
3) Take a Fun Class
We all have at least ONE skill we've always wanted to learn but never got around to it. Moving to a new area is the perfect time. Whether you want to learn a musical instrument, a foreign language, cooking, or web design, taking a class is great way to meet new people.
Look for classes at local community centers or community colleges or even "adult education" classes offered by the city or high school.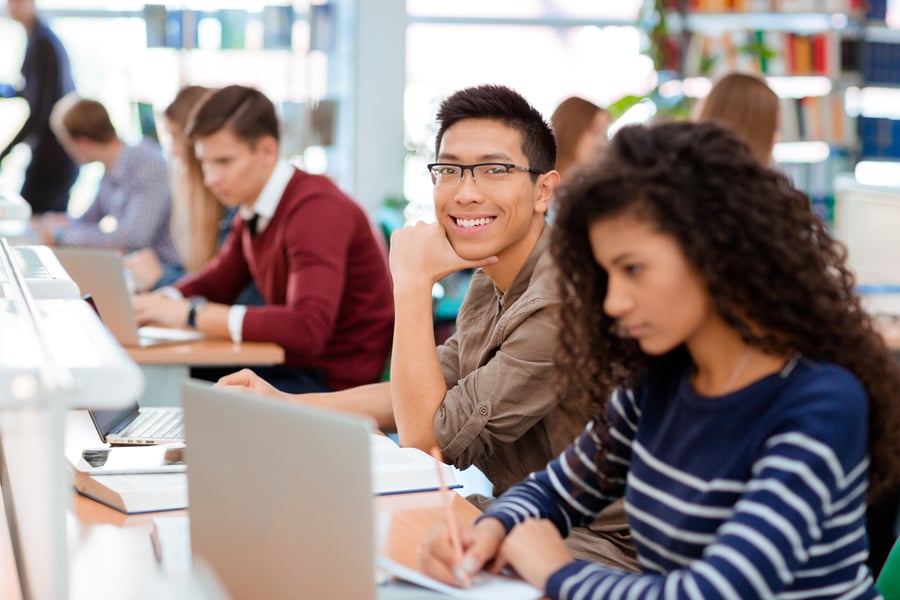 Image from Canva
4) Get Involved in Religious Organizations
It goes without saying that if you're accustomed to attending religious services, you will continue in your new location. But even if you're not normally a very active member, look for ways to get involved in the organization's events or activities so you can meet fellow members more quickly.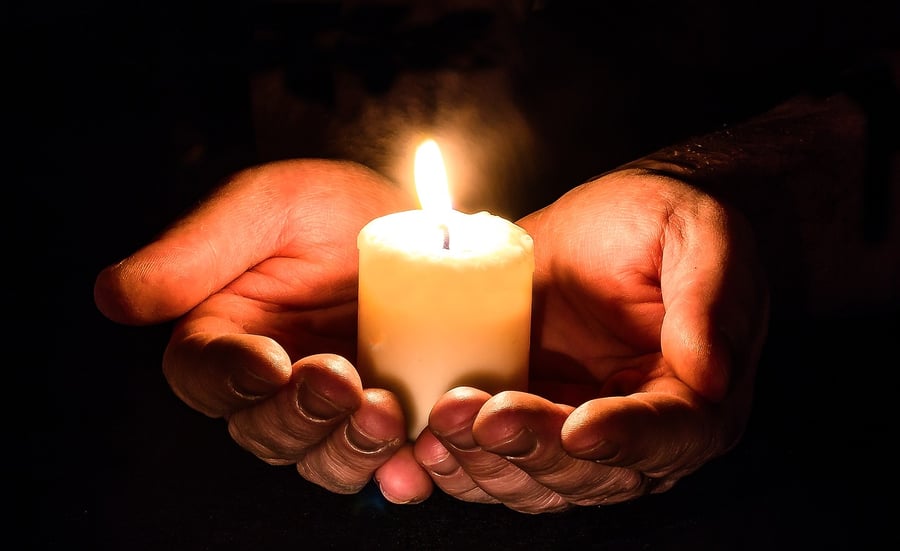 Image from Canva
5) Join a Gym
Military families are accustomed to having a free fitness center on base, so paying a fee can be hard to swallow! But it can be worth the money, not only to stay in shape, but for the social opportunities. Whether you like fitness classes or working out on your own, the gym is a good low-key environment to strike up a conversation.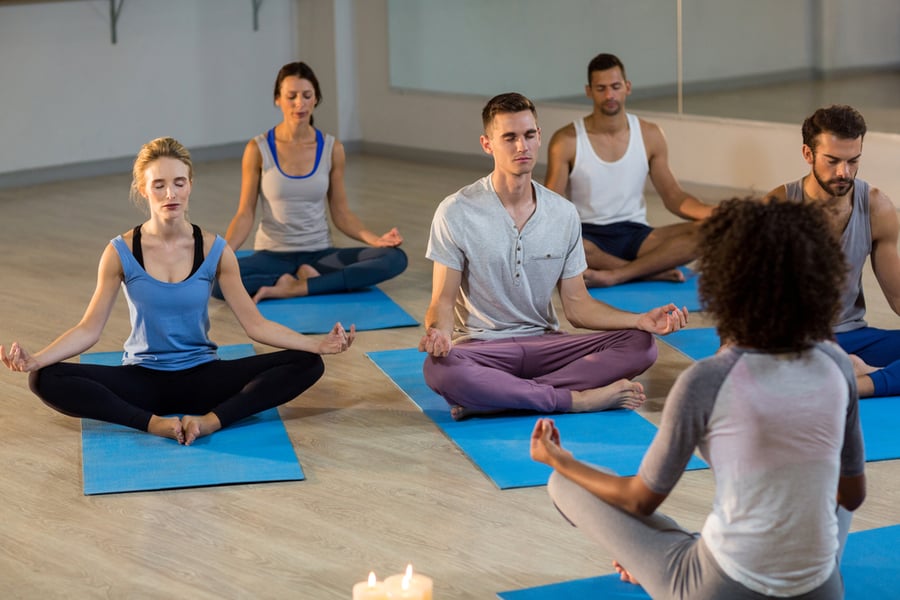 Image from Canva
6) Get Involved at Your Child's School
If you have kids, chances are their school has opportunities for parents to get involved, whether it's through a Parent-Teacher Association (PTA) or helping to plan events. These activities not only give you the opportunity to meet new people, but help you learn about the schools and community.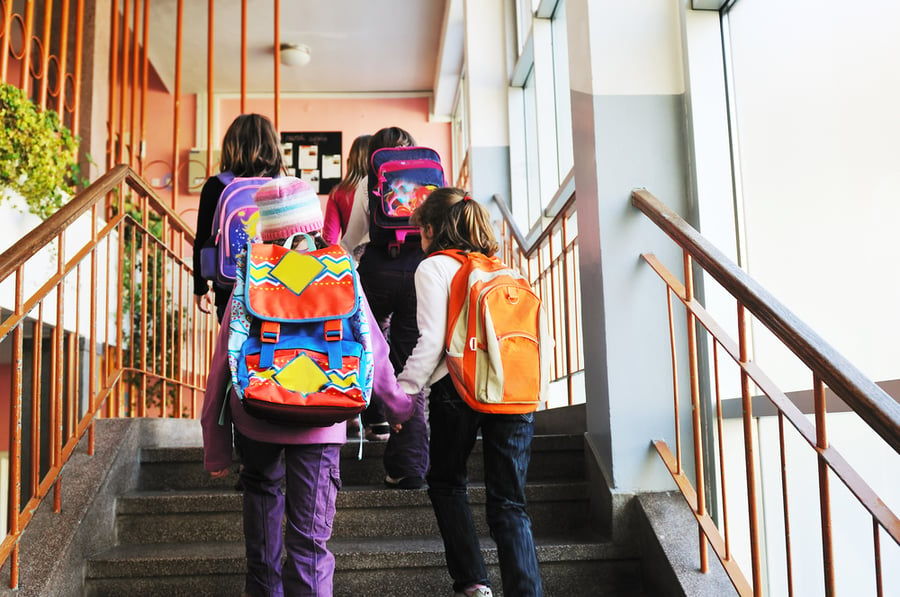 Image from Canva
7) Play a Recreational Sport
Whether you like to golf, shoot hoops, or play indoor soccer, sports are a great way to meet people with similar interests. Search online for Masters or adult leagues, events, or groups in your community. Even if you haven't played for a while, dust off that old equipment and get out there!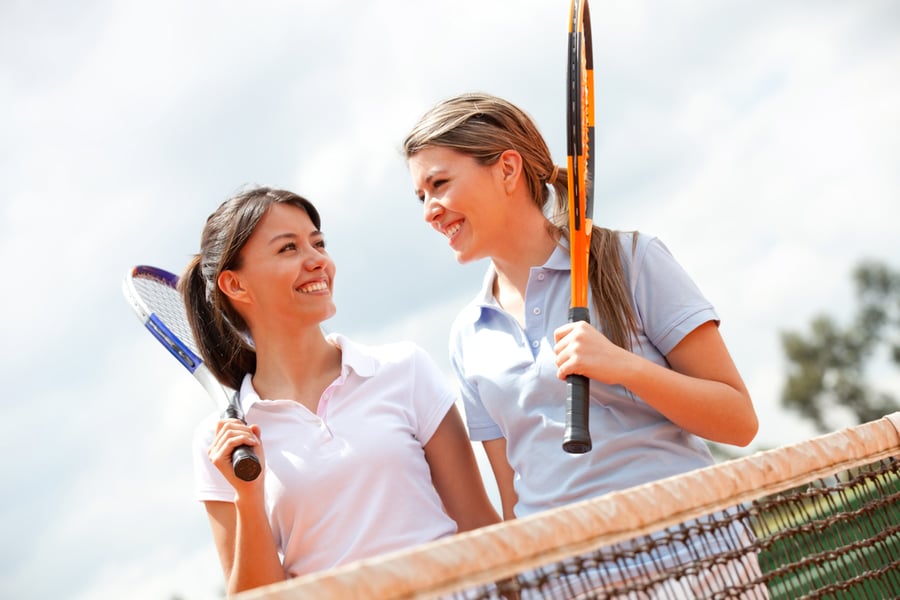 Image from Canva
8) Watch Your Favorite Sports Team at a Local Bar
It's hard not to feel something in common with fellow fans of our favorite college or pro teams. Find a local bar or restaurant that's showing the games, put on your best fan gear, and cheer on your team with your new friends!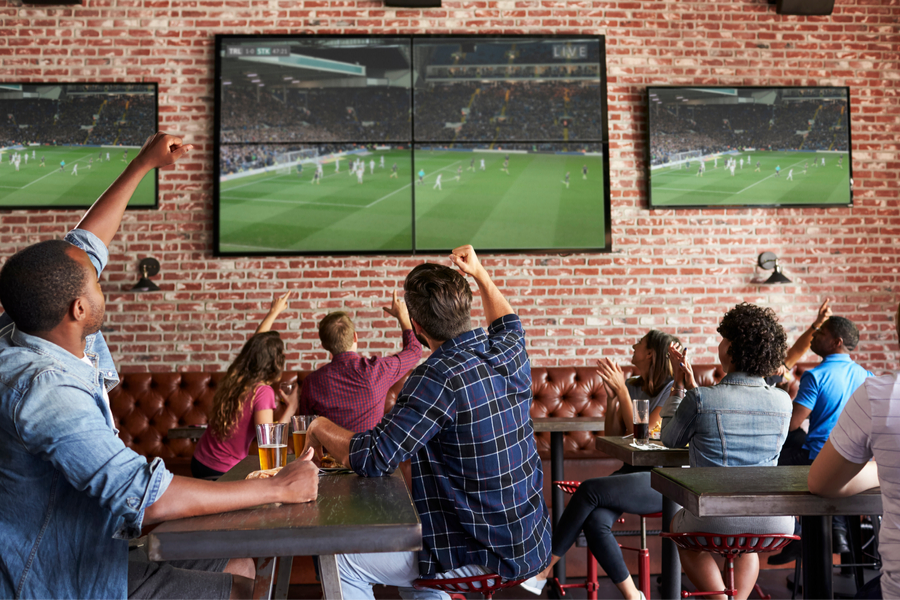 Image from Canva
The key to meeting new people is to do an activity you would enjoy anyway, and find people to do it with you. That way, you already know you have at least one thing in common with everyone. Stay positive if you don't hit it off with anyone at your first meetup, class, or event. Keep trying different things and remember that new people may show up each time. Before you know it, you will have a new group of civilian friends!
Want more inspiration for your military life? Sign up for MilitaryByOwner's newsletter to stay updated on helpful blog posts and resources.