A Guide for the Unexpected Military Landlord
An unexpected path to landlord life isn't really all that unexpected if you're a homeowner serving in the military, is it?
Although you may have done your best to avoid moving earlier than planned, circumstances related to military life more often than not change the way we deal with everything from school enrollment to spouse career searches, but especially when it comes to real estate.
Renting, buying, and selling are complicated transactions on their own; add in an unforeseen set of orders or a long term deployment, and things get tricky fast. There's also the difficult situations so many face, such as divorce or death. These, piled onto homeownership, makes an unexpected landlord life even more likely.
Start here with some tips if you find yourself acting as an "unexpected" military landlord!
A Guide for the Unexpected Military Landlord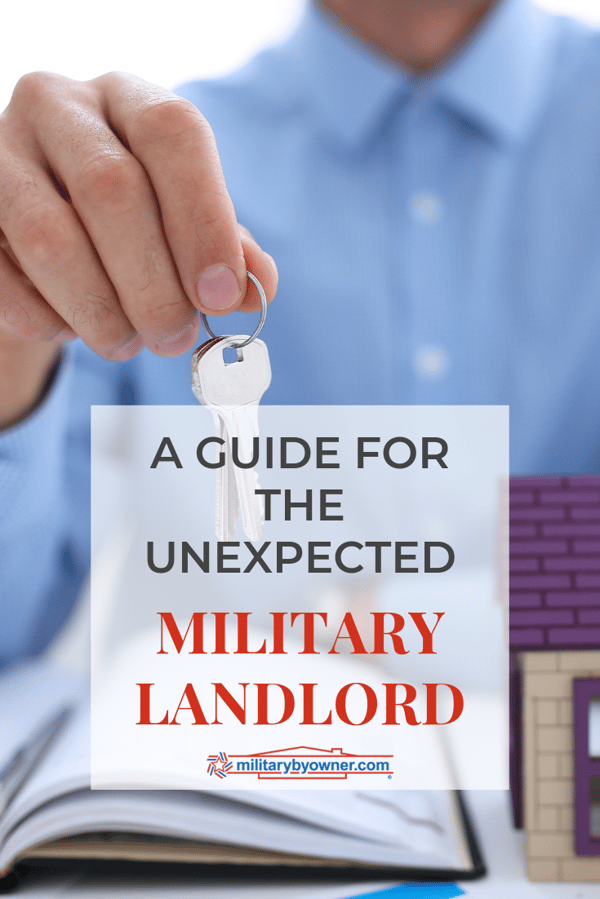 What Should You Do First?
First, you'll have to make an educated decision: Should You Sell or Rent Your Home Before a Military Move? Then, with the newfound confidence to run your own rental business, jump in and begin learning from the multiple resources we offer, including:
You're going to need help. No one learns a new skill without teachers! Learn from fellow military landlords and take their advice. It's certain you'll make a few mistakes, but by tapping into several landlord groups online, you'll recognize the fatal mistakes to avoid.
Facebook and Nextdoor are also good places to start reading up on local trends about housing in your neighborhood. The big topics, such as legal issues and rental income, will be discussed and enhanced by the details of the homeowner's experience.
You'll also find the small bits of advice that make landlord life much easier. Leads for local handymen, property managers, and other professionals are invaluable for a homeowner who wasn't planning to rent their home.
Prepare Your Finances for Your New Rental Business
Although you might not realize it at first, as the homeowner operating a rental, you are a business owner. You are in the business of keeping your mortgage paid while maintaining your property safely and legally.
For most homeowners who decide to rent their property, one of the biggest questions is how much to charge for rent. Yes, the mortgage has to be covered, but there's so much more that goes into the formula. Taking into account several factors changes the rent per month payment significantly. Smart owners budget for many circumstances.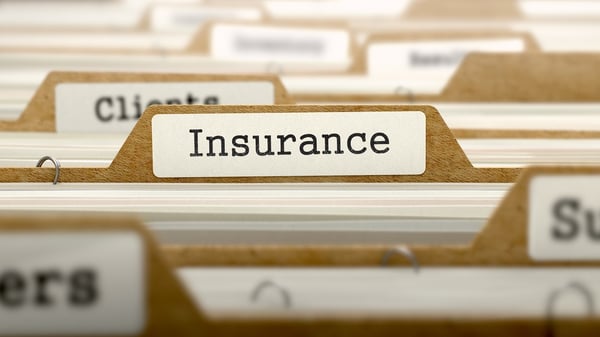 Take a look at these scenarios when extra money is needed.
Long distance landlords often consider hiring a property management company. The company provides convenience and security, but for a cost, usually about 10% of the monthly rent. (Becoming Your Own Property Manager lays out more of the details required to be a successful property manager if you decide to take on the project yourself.)
There will most likely be an increase in insurance payments from a homeowner's policy to a rental property.
Any unsafe features in the house have to be repaired before tenants arrive. Although your family might know how to navigate the broken stairs or hand rails, as a the landlord, you're legally bound to provide basic safety measures to include smoke and carbon monoxide detectors.
A home warranty provides protection and repairs for the property, but premiums vary from $100s to $1000s, depending on the extent of the coverage.
If forgoing a home warranty, landlords need access to money for home repairs. Big ticket items include HVAC systems, kitchen appliances, and possibly displacement accommodations for your renters if the property becomes uninhabitable while repairs are finished.
Last, but not at all least, you'll have to dig in and see what your local rental market can bear. Check out similar rental properties in the area to get an idea, but other factors will come into play, especially if the property is located in a military dense area and BAH allotments are heavily considered. Additionally, the location of quality schools, commuting options, and the proximity to prized amenities such as shopping all make a difference when calculating rent.
Before these considerations, you probably thought covering the $2,000 per month mortgage was the number to aim for. But, it's clear, you'll need to charge more than that to cover the additional homeowner expenses incurred while renting.
Legally and Safely Rent to Your Tenants
Turning your home into a rental property requires legal attention to protect not only yourself and the property, but your tenants and their safety.
Since safety comes first, investigate the changes needed to switch your homeowners insurance policy to a rental property policy. The change will adjust not only your premiums, but the amount of coverage you and your tenants will receive in the event of a multitude of disasters.
For more information on coverage, Renters and Landlord Insurance: Don't Get Burned! debunks myths about homeowners and rental insurance.
Landlords must consider the terms of the Federal Fair Housing Act. These laws dictate rental practices and aim to avoid discriminatory behavior regarding race, color, national origin, religion, sex, familial status, and disability. As a the landlord, you are subject to having a complaint filed against you through the Department of Housing and Urban Development if you've refused a tenant for reasons related to the protected classes above.
Lease Options
Normally, the lease offered to a renter has information within that not only outlines the dos and don'ts of living in the house, but it is a legal document with the power to enforce laws, as well as protect the owner and the tenants from dozens of circumstances. An accurate, up to date, state-specific rental agreement is worth investing in.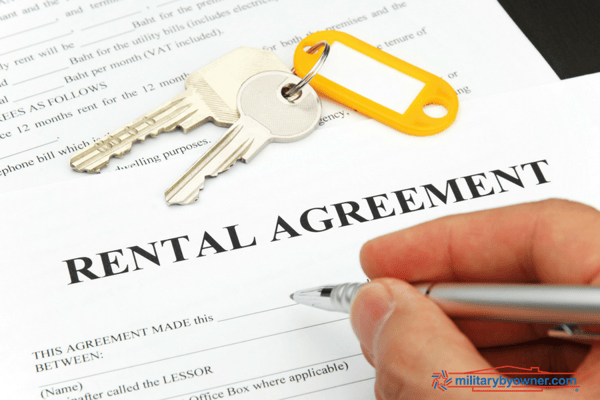 Although there is general language in the document, the lease is individualized for each rental transaction. Customization to consider:
Rental Payments: amount, due date, how payment is made, penalties for late payment, what does rent include? (lawn care, HOA fees, etc.).
Renter's Insurance: require proof before final agreement, how much coverage is required.
Availability Dates: move in date, length of agreement, option to renew.
Pet Policy: deposit amount, how many animals and what kind, cleaning required.
Subleasing: whether or not prohibited and under what conditions.
Military Clause: spell out to tenants their rights and responsibilities under the SCRA. Everything Renters and Landlords Should Know About the SCRA and the Military Clause provides clear info for each party.
Other concerns: smoking policies, maintenance schedules, advance notice for walk-throughs, modifications to interior and exterior, who pays for home warranty calls.
Prep the Property for Your Tenants
Preparing your home for your tenants is pretty similar to the process of selling the home. Cleaning, deodorizing, and repairing are first on the list, but adding some extra touches will secure the best tenants and get the most rent per month.
The house has to appeal to a renter shopping through an HGTV filter. They've got a few ideas in mind, whether feasible or not! Give them a couple of the easy to install features, and they'll be more inclined to pay the fees you're asking and for longer lengths of time. Neutral paint, updated light fixtures, and a good dose of curb appeal goes a long way.
Preventive Maintenance
Take note, long distance landlords in particular, the more effort you put into correcting and preventing maintenance issues before you leave, the less likely you'll get a frantic call about a gushing water heater or a sincere request for a solid power washing to removing mildew from the siding.
Leaving your tenants a clean home free of the troubles that come from ignored upkeep ensures their happiness and the likelihood they'll maintain the condition of the house. It also lets you, as the owner, sleep a little more soundly at night knowing you've done your best to avoid disaster. As a proud landlord and business owner, you'll want to provide the optimal move-in condition for your tenants.
Pets and Carpet
After deciding if your property is pet friendly, consider flooring upgrades that might save money over the life of the rental. The most obvious update is to remove carpet. In the lease, you can stipulate the carpet be professionally cleaned every so often, but the quality of the existing carpet and the thoroughness of the cleaning leaves a lot of grey area as to what constitutes as clean.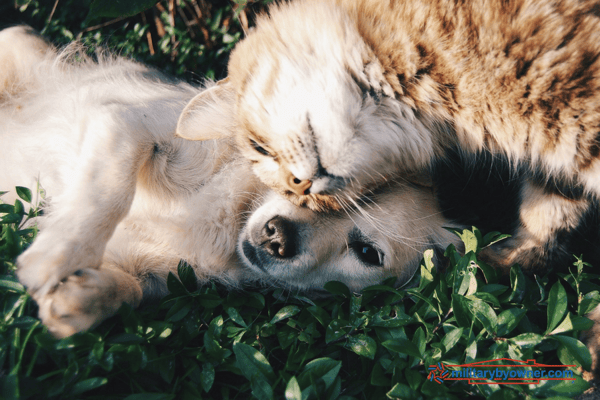 Without carpeting, owners avoid normal wear and tear, tough pet stains, odor, and the potential for mold after a flooding accident. Alternate flooring could easily pay for itself after the first round of tenants.
Replacing the carpet with a quality, engineered wood or a high end wood tile look-alike delivers a substantial return on investment and alleviates many of the hassles inherent to wall-to-wall carpeting. Plus, hardwood floors are always on top of a buyer's wish list, in case you ever do decide to sell.
When the cleaning and updates have been completed, set everyone up for successful arrival and departure walk-throughs by documenting the condition of the house. Thoroughly photograph and video the home before the tenants move in, taking particular notice of features your especially concerned about, such as carpeting. Check out this example of a walk-through checklist for a simple starting point.
Tenant Search
Although landlords have to comply with the Fair Housing Act, they do not have to accept any renter that shows an interest in the property. Tenant screening helps homeowners find a good fit for their home.
After showcasing your property though multiple marketing avenues, you'll likely find yourself with potential tenants who want to move on with the rental process. Begin with a rental application. These applications typically give permission for the landlord to perform a credit and background check. An application fee can pay for the investigations or you may prefer the service of a company such as Smart Move to do a comprehensive check for you.
These reviews will reveal the most qualified candidates, but it is up to you to put in the one on one time through phone calls, emails, and hopefully an in person meeting. Establishing a human connection strengthens the landlord/tenant relationship.
Communication is crucial during the early stages of tenant screening and approval. Expect to answer many questions and provide honest feedback to your tenants. This avoids the problems that come from miscommunication and expectations that aren't met.
The Future of Your Rental Property
Truthfully assessing your intentions for the property beyond the required time as a rental sets the tone for your new rental business. Could you have another unavoidable move? Will you move back quickly? Can you see yourself as a landlord indefinitely?
The answers to these questions might not be obvious right off the bat. But, as the term of your rental agreement moves on, you'll find your comfort level with all that's involved with renting your home. Keep detailed financial records, document house issues, and stay tuned into how you feel overall as a landlord.
With this information, it will be easier to make a future decision on whether or not to maintain the property as a rental or to sell when the time is right.
There's more unexpected landlord advice to be read! MilitaryByOwner offers a library of resources for military families who have to make a quick real estate decision. Whether buying, selling, or renting, the information is ready when you are!