A Spotlight On Alexandria, Virginia (22315 Zip Code)
Military families sing the praises of the neighborhoods found within the Alexandria 22315 zip code (also sometimes referred to as Franconia) for many beneficial reasons. Sought-after schools, manageable commutes to Fort Belvoir and the Pentagon, and a sense of community are three of the major factors for choosing the area, but this section of Alexandria, Fairfax County, also has so much to offer in the way of shopping and entertainment amenities.
(While you're at it, take a look at homes for sale or rent in Alexandria zip 22315!)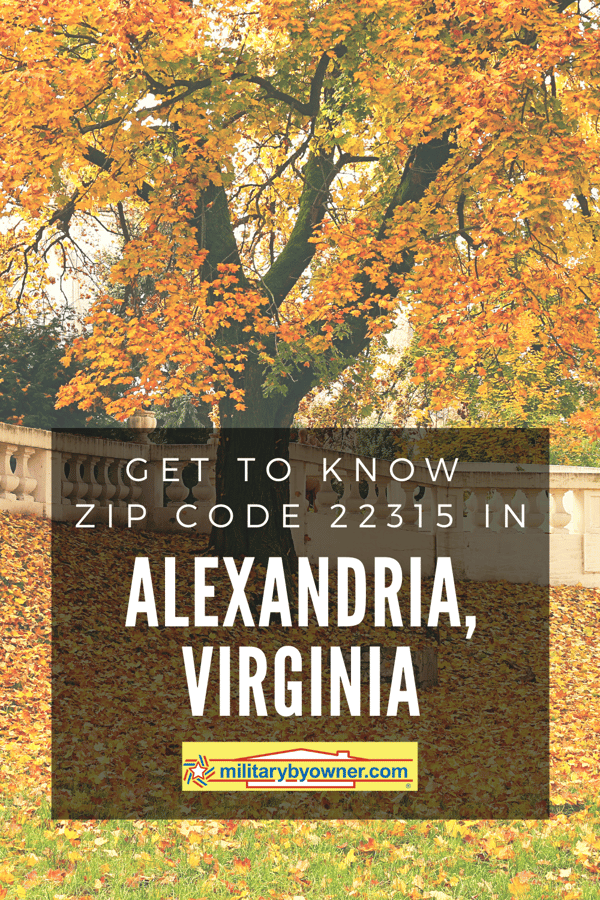 Living in the Alexandria, Virginia, 22315 Zip Code
Neighborhoods: Kingstowne, Hayfield, Island Creek, and Windsor Estates
Although there are dozens of enviable neighborhoods within the zip code, home searchers with military friends in the area are often referred to the Hayfield, Island Creek, Windsor Estates, and Kingstowne neighborhoods.
Kingstowne is the largest of these and was a planned community that was established in the mid-1980s. The community is expansive, with more than 5,000 homes. Townhouses are the most prevalent style, but there are single family homes, condos, and apartments available. This is a military heavy community, and rental homes are common.
A home in Sterling, Virginia
Traditional and Colonial style homes make up the majority of Hayfield, Island Creek, and Windsor Estates. All have exceptional locations in relationship to Fort Belvoir's Beulah Gate in addition to Humphreys Engineer Center/Army Geospatial Center. Don't forget; Alexandria has a small Coast Guard outpost where the Telecommunications and Information Systems Command (TISCOM) resides. It happens to be nearest the Hayfield neighborhoods.
Community engagement is strong throughout these areas and families enjoy the planned activities, impromptu neighborhood parties, miles of walking trails, public and private swim clubs, and a variety of other public recreation access.
Here's What You Need to Know for Your Military Move to Alexandria, Virginia.
Alexandria Shopping and Entertainment
One of the reasons this part of Alexandria is frequently chosen by incoming military families is because of the access to everyday amenities. From one end of the zip code to the other, most major retail outlets are available; all without having to deal with intense traffic on the nearby major interstates.
Regional grocery store and community favorite Wegmans anchors the Hilltop Village Center, near Beulah Gate. The relatively new shopping center also includes LA Fitness and and many recognizable eateries and small businesses, even doctor's offices.
Wegmans photo via Flickr user _Bubby_
Kingstowne has a dense commercial site, Kingstowne Towne Center, just outside of its residential borders. A movie theater complex, national chain restaurants, clothing, and home stores are just minutes away. Current residents are thrilled a new Aldi grocery store has recently opened on Kingstowne Village Parkway.
This bubble of commerce and neighborhoods provides for most everyday needs, but if you're on the hunt for a change of scenery or a specific store, another popular city military families prefer is Springfield. Some parts of Springfield are less than five miles from 22315, including the Springfield Town Center. It has a traditional mall and additional national stores such as Barnes & Noble which are not found in neighboring Alexandria.
Commuting from Alexandria
To build a strong quality of life in the greater Washington, D.C., suburbs, you have to take into account your preferred commute options. The 22315 zip code is ideally positioned for a enviable commute to Fort Belvoir, but is also a strong contender for those headed to the Pentagon.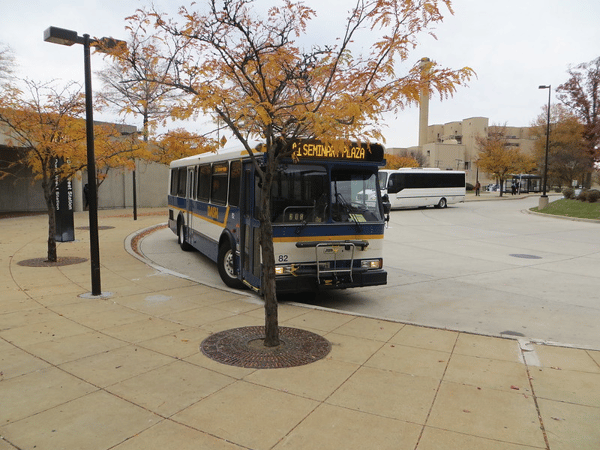 Van Dorn metro station via David Wilson.
Access to I-95 and I-395 is a short drive away, but two Metro stops, Van Dorn Street and Franconia-Springfield, are used by throngs of military members each day. Slug lines, bus routes, and shuttles are also widely accessible. Some bus and shuttle stops are found within neighborhood streets and servicemembers choose to walk from home to catch a ride.
Check out the Newcomers' Guide to Alexandria, Virginia.
Fairfax County Public Schools
Military families are drawn to Fairfax County Public Schools (FCPS) for many reasons, including wide spread access to a variety of special education in addition to the strong relationship the system maintains with military families. (Take a look at an overview of Alexandria public school systems.)
For example, the Virginia Purple Star Designation has been awarded to several military-friendly schools within the area. Military families make up a significant and vocal part of the education system in Alexandria, and FCPS has more accommodations than most similarly sized public school systems.
When choosing a home here, it's likely your student will fall into FCPS's Region 3 Pyramid-Hayfield school map, but small portions of the zip code fall into Region 3 Pyramid-Edison. Always start with FCPS Boundary Locator to verify your potential address.
Hayfield Pyramid
Gunston Elementary School
Hayfield Elementary School
Island Creek Elementary School
Lane Elementary School
Lorton Station Elementary School
Hayfield Secondary School-Middle
Hayfield Secondary School-High
Edison Pyramid
Bush Hill Elementary School

Cameron Elementary School
Clermont Elementary School
Edison High School and Academy
Franconia Elementary School
Mount Eagle Elementary School
Rose Hill Elementary School
Twain Middle School
Edison High School
No doubt, if your family chooses to live in the 22315 section of Alexandria, you'll be in good company. Military families feel at home because of the camaraderie, but also because of the conveniences of work life, access to desirable schools, and the location of amenities that increase quality of life factors. However, military families should note that overall affordability is frequently not reflective of BAH rates.

There's a high probability you'll be paying out of pocket for this location.




For more information about moving to Alexandria, download MilitaryByOwner's free guide!