Should I Spend Money to Stage My Home?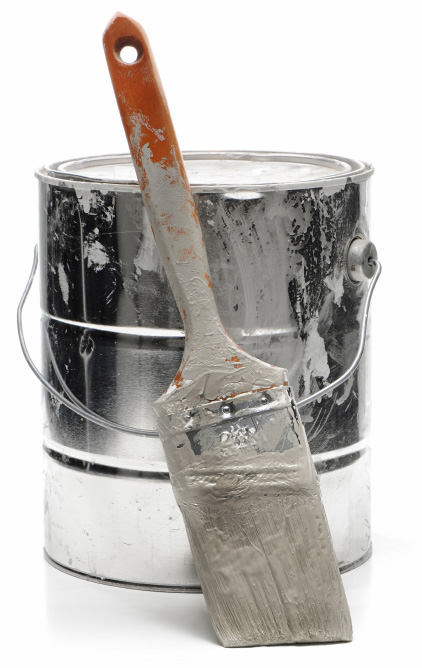 Bold red bathroom, extensive snow globe collection and glow in the dark stars on the ceiling. While all of these touches may personalize a home, for military personnel on the move, these items may lengthen the time it takes to sell a home.
We have discussed the subject of staging in blog posts and articles, and we even put together a staging video, but when the question was posed to us by one of our customers about how much time and money they should commit to staging their home, we thought this would be a great discussion point.
Spending money on a home you are selling may seem counterintuitive, but the saying, "You have to spend money to make money" is pertinent when discussing real estate. But how do you know how much you should invest in staging, upgrading or replacing?
This question is largely answered by an honest assessment of the condition of your home and the price point. Most homes on the market would benefit from a deep cleaning and a fresh coat of paint, but you may need an outside perspective to get a true feeling for what your home may need most.
There is an emotional component that comes into play when buying and selling a home and most sellers cannot step back and look at their home with a neutral eye. Ask a trusted friend or family member to offer their perspective as if they were a buyer and then create a priority list along with a budget for how many of the items you have the time and money to change.
Buyers search by logic, but buy on emotion, so the idea is to create an environment that allows the potential buyers to see themselves living in your home. This can be accomplished through minimizing and neutralizing the home with very little financial investment.
While the rooster wallpaper border in your kitchen may not catch your attention any more, it certainly will catch the eye of a potential buyer. Remove wallpaper that gives the home a dated look. Painting the home in neutral tones is an inexpensive and easy way to completely change the look and feel of a home. Ask the paint expert at your local home improvement store for the latest trend in neutral tones so you do not have to spend a lot of time staring at 50 shades of "greige".
De-cluttering or minimizing can be accomplished by simply removing pieces of furniture, excessive accessories, personal collections or anything that gives the rooms in your home a crowded feel. Highlight the size of the rooms by minimizing items that take up space. While this may entail having to rent a storage unit, the expense should be minimal, with the potential to reap big rewards.
If you are unsure of how to decorate on a minimalist scale, tour model homes in your area. Professional decorators have a knack for making a home feel warm and cozy with a few, well-placed accessories. Observe how they decorate a bookshelf or an accent table and this will give you a feel for how much you need to remove from your home to make it show better. Many decorators work on a set budget so you can glean creative and inexpensive ideas to fill your home with personality.
Our customer asked about the merit of replacing the carpet in his home and wondered how he would go about picking something that potential buyers might like. Choosing the perfect flooring for a potential buyer is a bit like trying to pick out the perfect gift for your significant other…tricky! Many homeowners prefer to replace carpeting with wood or laminate flooring, so incurring this expense may be unnecessary. Unless the carpet is deeply soiled or damaged, a deep cleaning before putting the home on the market is all you should need. If the buyer would like to have the carpet replaced, this is something that can be negotiated in the purchase price of the home, which eases the burden on you and allows the buyer to pick out exactly what they want.
Aside from a fresh coat of paint, de-cluttering and moving some furniture around, the most important item when listing your home for sale is to make any necessary repairs of which you are aware. While you may no longer notice the missing grout on your backsplash or the raised corner of your laminate flooring, a potential buyer will. Fix these items so they don't distract potential buyers. If the buyer is savvy, they will request a home inspection, which will reveal these items in the report. Bite the bullet and fix those nagging items. If you are not handy, ask friends or neighbors for their assistance or hire a reasonably priced handyman to help you out.
One of the best ways to assess the condition of your home is to check out your competition. Attend an open house or look online for photos of the other homes for sale in your neighborhood and determine how your home will stack up.
If you are in a position to hire a professional stager, this can be a valuable investment. However, investing time and elbow grease can pay dividends as well. Your home will not be the only one that potential buyers see, so grab your cleaning supplies, paint brush and dolly and make your home shine above the rest.