Tips for Decorating Military Housing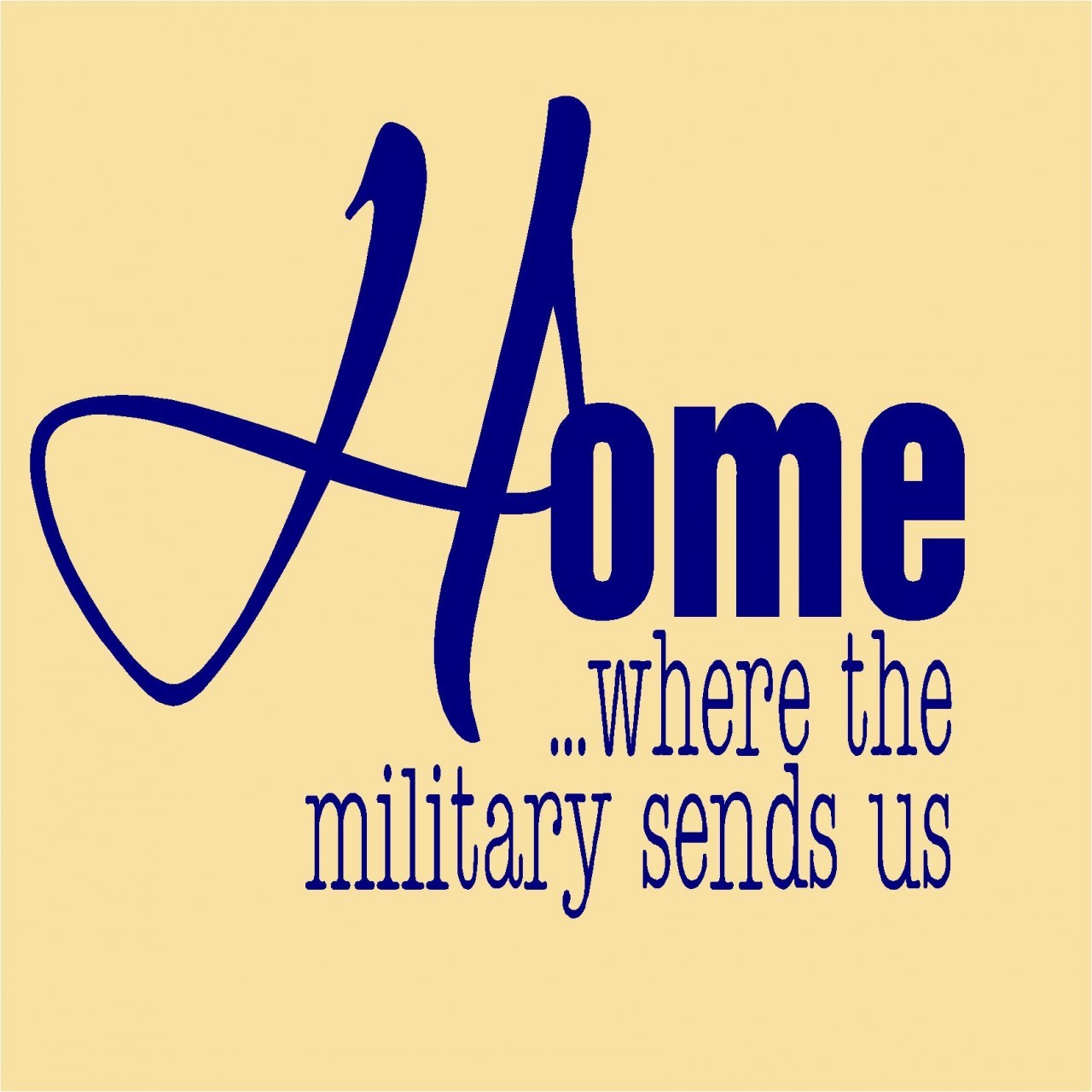 Military families are experts in living a transient lifestyle, particularly when it comes to making a multitude of houses a home. Whether the choice is made to live in military housing on base or in an off-base rental, it can be challenging to creating personal style without making permanent changes to the home. However, modern products and conveniences are making it easier than ever to make military housing feel like home.
We discussed "How to Get Your Security Deposit Back", an important component of which is to obtain prior approval before making any of the suggested changes.
Paint
Paint isn't permanent and is one of the easiest home updates you can make. The sterile white walls of military housing can take on new life and personality and instantly make the house feel like home.
The rules for on-base military housing have long been that occupants may paint as they wish, but must return the walls to their original color prior to vacating. This may seem appealing upon moving in, but keep in mind the chaos that ensues just prior to a PCS move.
Whether or not you are able to paint in an off-base rental is at the discretion of the landlord, so always submit your request prior to taking the first stroke so you do not end up losing a portion of your security deposit.
Temporary Wallpaper
Wallpaper sounds old school, complicated, and permanent, but a wide variety of temporary wallpaper is a dream come true for military families in military housing or an off-base rental home. Wallpaper an accent wall to bring color and drama to a bland room and remove it before you leave.
There are a number of companies that carry temporary wallpaper, so a simple Internet search will reveal a number of options. Be sure to read the instructions carefully, as many products can only be applied to walls that are painted with an eggshell or satin finish.
Get Hung Up
Concern over the number of holes you make in the walls of a temporary home are over, so hang your family photos and kids artwork. 3M Command Brand carries a wide variety of adhesive decorative and metal hooks as well as picture and frame hangers, that can hold just about anything you wish to display on your walls. No need to get hung up worrying about the patchwork that will follow the first swing of the hammer.
Curtains and Window Coverings
Curtains and valances can make a marked improvement in the warmth and personality of an otherwise drab room. If the house is void of curtain rods, The 3M Command Brand hooks come into play again. Adhere hooks on each side of the window that will support a rod and the weight of the curtains, instead of drilling large holes to place brackets.
Vinyl Décor
Vinyl décor hit the design market a few years ago and was an answer for military families who

wished to put their personal touch on their home. This is an excellent option for decorating children's rooms to create a unique space. A simple monogram near the entry of the home says, "Home is where the military sends us" in elegant style. Bathrooms can take on a new theme with the simple addition of a vinyl decal.
Create a family organizational center using adhesive white boards, calendars, and chalkboards. Useful, easy, and temporary!
A wide variety of options can be found both online and in most home décor stores, providing you an easy way to express your personality without worry.
Light Fixtures and Cabinet Hardware
This may seem like a bold change, but the difference that a light fixture or the hardware on your kitchen or bathroom cabinetry can make to the feel of a home cannot be understated.
"We had tenants that requested to swap out the light fixture in the entry of our home with one that they had a sentimental attachment to," explains Jill Pete, military homeowner. "With an understanding that the installation of their fixture and the reinstallation of ours would be an expense they would be responsible for, we gladly gave them our blessing and it worked out great for both of us."
Big box home improvement stores carry a wide variety of cabinet hardware in different price points that can freshen up the look of any kitchen or bathroom.
Again, it is best to ask the landlord or base housing office prior to making any of these changes and, of course, keep all of the original fixtures and hardware on hand.
Think Like a Homeowner
For military families, it's essential to create an environment that feels like home, regardless of how temporary your stay. Looking at the home as if it were your own will allow you to consider the changes you would like to make and will allow you the opportunity to consider which items you have the ability to update or change without making them costly or permanent.
Military spouses are the best resource for creative ways to make military housing home, so please share tips and projects that you have done to make a temporary house feel like home!