Is it Time To Invest Near Joint Base San Antonio?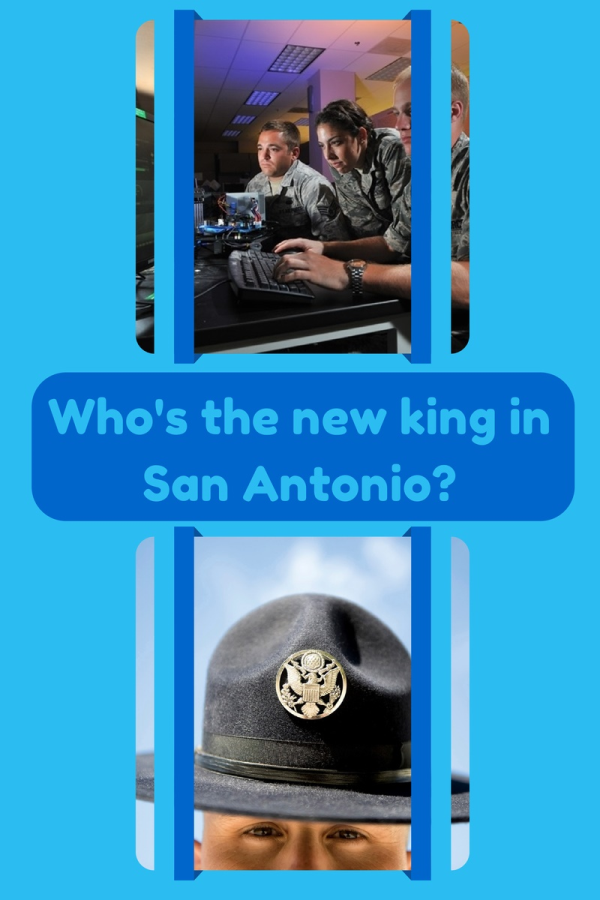 The San Antonio housing market on Military By Owner is hopping right now during this busy PCS season for military families. Otherwise known as "Military City," this bustling Texas metropolis is home to several bases including Fort Sam Houston, Randolph AFB, Lackland AFB, and Brooks City Base. This area will soon also become home to a growing cyber security force. U.S. Rep. Pete P. Gallego (D-Alpine, TX) expressed that he was excited that the Department of Defense has clearly recognized the Military City as "Cyber City," though one can imagine that Fort Meade, MD, may have some issue with that claim.
To get a better sense of the current rental and home sales market, Fort Sam Houston alone shows 209 active listings on Military By Owner as of mid-July, of which 76 are rental homes. These homes range from quaint condos offering cozy communities and great outdoor amenities, such as pools and tennis courts, to palatial mansions in gated communities. For less than $250,000, you can purchase a four bedroom executive style home featuring a pool, a hot tub, gas cooking, and custom upgrades galore. For any military family who has ever lived by the Pentagon, Monterey Post Naval Graduate School, San Diego Naval Base, Camp Smith, or Travis AFB can attest, $250,000 will not afford you enough room for your cat let alone your spouse or kids. Everything, apparently, is bigger in Texas, including a bigger bang for your buck. Showing similar pricing in the same region, the area closest to Randolph AFB shows 210 homes currently available with 69 of those for rent. Lackland AFB nearby shows an additional 153 homes available, both for rent and for sale.
Together, these three bases make up Joint Base San Antonio, which is important to know as this is a hot region for prospective military homebuyers and those who rent to military families. Not only are high tech businesses flourishing in San Antonio, spurring massive migration to the area from far flung regions across the U.S., but also the area is anticipating an additional huge growth in migration from the military, too.
Throwing its might behind cyber defense, the Air Force announced that three squadrons of troops will relocate to Joint Base San Antonio this fall. In as early as October 2014, over 1,500 Airmen in the cyber career field and its support team will relocate to the area to support its growing mission to defend the U.S. against threats to high tech industries, government networks, and infrastructure. The CEO for the South San Antonio Chamber of Commerce, Al Arreola, reported that he is excited about the military's cyber security expansion in the area because he believes that the growing tech industry surrounding the base will later offer jobs to those service members relocating to the area both this fall and in the future. He hopes that this will entice military families to remain in San Antonio long beyond their end of their duty station tour.
Al Arreola's implication that a thriving San Antonio will offer an appealing retirement area for military families suggests that buying a home in the area now presents a lucrative investment opportunity. For service members who may only remain at the duty station for a period of three years, the prospect of returning to San Antonio may represent a significant enough impetus to buy a home to live in now and then rent it out to military families while waiting to complete a career. Given the current expansion of the Air Force at the base, renting seems like a viable option presuming that your family can stomach some of the headaches and hassles that accompany a landlord's role. Just make sure you check out our resources on becoming a landlord prior to making this big decision! If you do decide to buy, however, know that in the first five months of this year alone, a recent study showed that the sale of condominiums alone in the area increased by 18-percent, so properties are starting to move—fast!
Another item that is important to consider if you are planning to rent to military families located near Joint Base San Antonio is housing allowance. If you buy to rent, make sure you've calculated how much it will cost you in not only mortgage and interest payments, but also maintenance, property management, and rental rate taxes. Here's a look at the local housing allowances:
- E5 with dependents: $1,560
- E8 with dependents: $1,614
- O2 with dependents: $1,590
- O5 with dependents: $2,070
To help you determine whether now is a good time for you to buy, check out some of our related blogs: