10 Things to Know About Down Payment Assistance in DC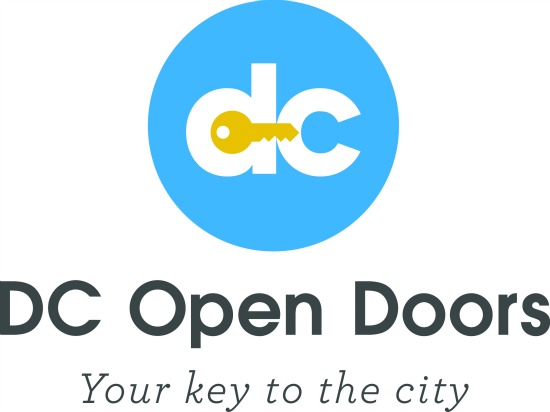 The DC area is an expensive place to buy a house, but with down payment assistance, the market is a little more military-friendly. Home to large swaths of the military, the DC area is a central hub zone for Andrews AFB, Joint Base Anacostia-Bolling, Fort Meade, Joint Base Myer-Henderson Hall, Fort McNair, and of course, The Pentagon. MCB Quantico is in the region, too, but most military families attached to this base live far south of the Beltway Mayhem and all of its incumbent high prices.
In July of this year, the average listing price for any home or condo in DC was over $800,000, though the median closing price was closer to $500,000. Compared to $800,000, the $500,000 home price seems like a steal, but it's still a figure that's far out of reach for the monthly budget of most military families.
As most military families use a zero down VA loan for their home purchase, we'll calculate based on that. First of all, any VA loan that exceeds $417,000 qualifies as a jumbo mortgage, requiring additional qualifications and generally a down payment, so straight out the door, military families cannot qualify for larger loans than this amount unless they live in a county with a higher maximum guarantee owing to the high median home loan in an area. DC is one such area. For 2014, the maximum guarantee was $692,500. After reviewing several military-friendly banks, including Navy Federal and USAA, we can estimate that the current average APR for a fixed, 30-year VA loan for a family with good credit (660-719) is approximately 4%.
The numbers for this home purchase would look something like this:
Purchase Price: $500,000
Down Payment: $0
VA Funding Fee: $10,750
Total Mortgage Cost: $510,750 (does not include any other closing costs you may encounter, though the VA limits these significantly)
Monthly Mortgage: $2,438.40
Note that the monthly mortgage does not include either property taxes or insurance, which will bring your monthly payment up much closer to $2,800 per month. This is the amount of BAH that an O-3 with dependents in the DC area receives each month; however, that amount is also designed to cover both utilities and renter's insurance, so an O-3 who chose to purchase a median priced home would therefore be out-of-pocket on these costs.
This is still a manageable monthly amount, but only assuming that the homeowner can then turn the home into a long-term rental upon his next PCS. After an average three-year assignment, the home is not likely to have amassed sufficient equity or appreciation to cover the costs of a sale, making a home sale a less than optimum financial decision.
D.C. homes prices, according to the Office of the Chief Financial Officer of D.C., will likely continue to increase. He estimates that the average home sale price will reach $965,300 in 2018. Your flat-lined BAH definitely won't cover that mortgage.
With down payment assistance, though, buying a home in DC may become more affordable for military families. DC's new program called DC Open Doors, which is run by the DC Housing Finance Agency (HFA) has created a program designed to lure middle to higher income earners to buy homes in the District. They recognize that low savings rates prevent many from purchasing a home, and so their down payment assistance program seeks to help those who would otherwise like to live in the nation's capital.
Here's what you need to know about the program:
The program is available to both first time home owners and existing homeowners!
You can qualify with an income of up to $123,395.
You can receive 3.5% for your down payment if you choose to use the FHA mortgage option. The interest rate as of Aug. 21 for this loan was 3.75%.
You can receive 3% for your down payment if you choose to use the HFA preferred mortgage option. The interest rate as of Aug. 21 for the loan was 4.5%.
The down payment is technically a loan; however, after five years in the home, the loan is completely forgiven. If you PCS after 3 years, you will have 60% of the loan forgiven. At the time of this posting, the program had not responded to MilitaryByOwner's inquiry on whether a PCS would nullify the 5-year residency requirement.
You must have a credit score of at least 640.
You have to use one of the programs preferred lenders.
Sellers are permitted to pay the difference in the closing cost (big difference from other low down payment programs, such as FHA).
The loan is non-amortizing at 0% interest.
The loan is only repayable if you sell, refinance, or no longer occupy the home unless you have met the 5 year forgiveness option.
Still have questions? Make sure to contact a real estate agent in the area to find out if they have experience working with this program.