Resilient Military Spouses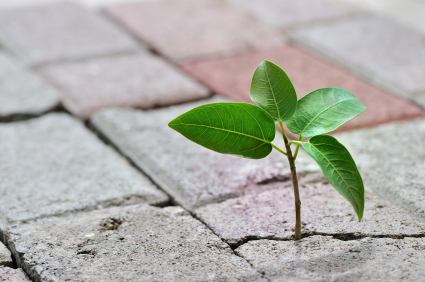 It may seem weird but I am a big fan of military spouse conference events!
Beyond just a door prize drawing or a continental breakfast, I highly enjoy opportunities to gather with other spouses, and hear about their experiences. It seems cool to me to listen to a military spouse make a presentation to the crowd, and equally as cool to chat around the table with other military spouses.
Being a part of a military spouse event makes me feel like I am a part of something special, gathered with a community of people where I belong. For me, it reinforces the military family vibe, and is comforting to be surrounded by others who understand this spontaneous life.
Recently, I attended the 2014 Air Force Association Spouse and Family Forum at The National Harbor, Maryland, near Washington, DC. Top military leaders spoke to the spouses in attendance, including Chief of Staff of the Air Force Welsh and Chief Master Sergeant of the Air Force Cody.
With the conference theme of "resiliency", the leaders explained,
"We don't have all the answers, we just want to find them".
This was stated in reference to how our military leaders encourage Active Duty members and their spouses and families to lead effective personal lives - ready for whatever comes their way. The focus was on the availability of resources to handle the daily stressors that are a part of this military lifestyle. With resources, such as those offered at an installation Family Support office, the tools for quality of life are out there. We just need new strategies and new avenues to reach out to the wide variety of personalities in need of those tools.
Following that theme, Mr. Ottis West, a Resilience Instructor, addressed various ways to build from our own resources, such as practicing mental toughness.
"What punches can you take and still keep moving forward?"
West stated that individuals using a broad range of coping strategies have less stress. Reducing the amount of stress in daily life is the goal for physical and emotional health.
West encouraged us spouses to create a guideline to tackle what life throws at us.
"What do you have to do, to get through the situation?"
West emphasized the point of understanding the positive things we can do, when a problem surfaces. It is also important to keep in mind the limitations of what we are able to do, when issues arise. When we can gauge what we can and cannot do, the easier it becomes to obtain little victories and gain progress.
* Sometimes it requires the opportunity to air out our emotions, get it all out of our system. At that point, we are then able to properly move past the issue.
* Sometimes, it simply requires having "an attitude of gratitude". Having a focus on hope, optimism and thankfulness, when facing a challenge. By deliberately looking for something that is good, rather than dwelling on the negative, we may obtain a sense of appreciation for what life has placed in front of us.
Through his own enthusiastic positive attitude, West described how some of the best lessons in life are learned when everything does not go as planned. A struggle that is faced today will give a person a different outlook on life for tomorrow.
Also interjected into the morning event were brief words from a military spouse involved with a service project, and, from a spouse leading an advocacy network.
Additionally, the spouses of top leaders, Mrs. Welsh, Mrs. Cody and Mr. Beatty, shared their perspectives on how to continue to support our Active Duty members, as well as our community of fellow spouses.
The most moving points addressed at the event were from Dr. Mary Bartlett, a Behavioral Health and Risk Consultant. Bartlett covered the topic of "Suicide Prevention: Building a Resilient Family". Bartlett described the mindset of a person contemplating suicide, and shared insight on how to reach out to them.
Things to say:
"Seems like you are having a really rough time."
"I'm really worried about you."
"Remember, it is okay to ask for help."
"I want you to live."
"Who do you want to talk with about this?"
Bartlett expressed the importance of simply listening.
Bartlett encouraged us to invite the loved one to discuss their suicidal thoughts openly, without judgment or argument.
* Possibly, they do not properly know how to give a voice to the feelings that they have.
* Maybe they just want to be heard – maybe they are in need of someone to listen.
* Perhaps they need someone to travel on their journey toward recovery with them.
Bartlett shared these powerful words with us spouses, making us eager to learn more about identifying the risk factors and protective factors, if our loved ones may become vulnerable.
This conference also included an exhibit hall filled with organizations willing and able to assist military families. The exhibit hall was highlighted by the MilitaryByOwner booth. Offering informative articles and advertising materials, www.militarybyowner.com is your first stop online for housing resources.
It is always an enjoyable experience when I gather with other military spouses and celebrate the dedication we share of serving our country by supporting our spouse and family. By sharing our stories and experiences, we continue to grow and change, and prove the strength of our resilient spirit!