Catch Flea Market Fever!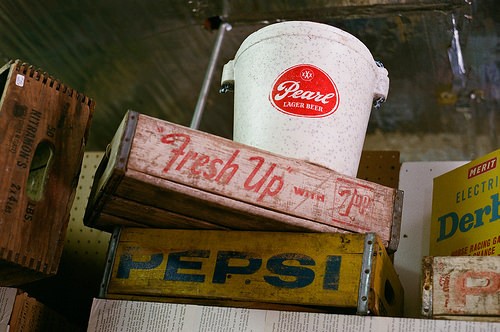 Flea market mania continues to cross the country and will see a bump of activity as the summer fades and cooler temps draw crowds outdoors again. The spring usually kicks off the season, but there are plenty of late summer and fall purchases to be made.
When the economic downturn began eight to ten years ago, the resurgence of flea markets, rummage sales, and the like reclaimed heyday status. However, there is a huge contingent of people who never thought they went out of style. Just look at the popularity of Lara Spencer and her HGTV hit, Flea Market Flip. In her books dedicated to flea market style, she makes the transformations look so easy!
But even Lara will tell you there are tricks of the trade for selecting your sites and excavating for troves of surprises.
Tried and True Shopping Tips
Go early, carry cash, hydrate, and wear sunscreen.
Wear comfy shoes and bring snacks, but be prepared to buy a local delicacy!
Think port-a-potties and bring hand sanitizer and wipes.
Tape measures and handy tote bags are a must. Heavily consider a rolling tote.
Go with your gut and buy it after a good haggle session. It won't be there later.
Use these directories, resources, and treasure maps to fill an afternoon or girls' getaway weekend!
Keep a PCS detour in mind; there just might be a flea market too good for your military family to pass up, just in time to fill those blank spaces in your new home! A quick check of local Chambers of Commerce is a good place to start for community sales.This fall, don't forget about your own neighborhood and military base sales. Community sales draw large crowds and are an easy way to earn Christmas cash. Yes, I said Christmas!
photo credit: Vintage Wood Soft Drink Crates and Modern Foam Beer Cooler via photopin