Check Out These Homes for Under $200K on MilitaryByOwner
Would you pay nine times your salary for a home in your community? The Economist reports that's exactly what prospective homeowners need to fork over to get keys in hand in some parts of the U.S.
Houses are expensive, and the average price point has been growing steadily for over five decades! Here's what those growth numbers look like:
In 1963, the U.S. Census Bureau first recorded the average home price as $19,300.
Twenty years later in 1983, that price rose to $89,800.
By 2003, that price had risen to $246,000.
For December 2015, the average house sale price had risen again to $266,800, according to the National Association of Realtors.
The average military family doesn't spend quite the average price point, though. MilitaryByOwner partner Veterans United reports that the average VA Home Loan for a military family is now about $237,000.
So, that begs the question--is it still possible to get a decent home for less than $200,000? In some parts of the country, $200K won't buy you a foreclosed shoebox, but military families fortunate to be stationed in areas with more affordable costs of living can still get a beautiful home for this price.
Let's take a look at what $200,000 will get you across the U.S.!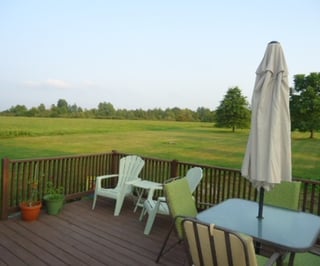 Located about 30 miles from Fort Drum in upstate New York sits a country-style home on a one-acre lot, providing you privacy and a cozy space for your family. At 2,124 square feet, this home offer space both inside and out. This home features a welcoming front porch, and just check out the gorgeous view from this deck!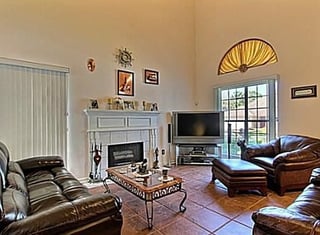 Elegant, southern living just one mile from the back gate of Hunter Army Airfield in Savannah. Here, less than $200,000 buys you 1,998 square feet, an updated kitchen with stainless appliances, a beautiful fireplace, a fenced yard, a patio, and a remodeled home.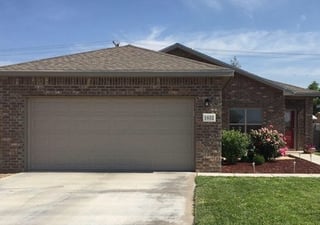 Great home values abound in this southwestern city. For well under $200K, you can have all the amenities and conveniences of modern, updated living. This home offers an open floorplan, gleaming kitchen counters, and updated appliances. You can also enjoy a covered patio in your private, fenced back yard. You won't find that kind of value in most places throughout the U.S.!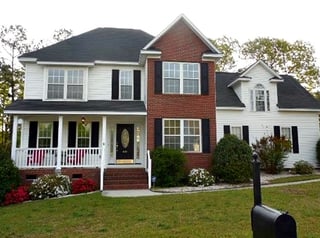 There were so many stunning homes in the $150,000-200,000 price range near Fort Jackson that it was hard to choose just one! This gracious, plantation-style home sets the bar high, though! If you're going to live in the South, you probably should have a large front porch like this home offers. Where else will you rock and sip your sweet tea? With a fireplace, updated kitchen, oversized tub, double vanities, and back deck, you've got all the amenities of homes valued much higher!
Are there any great, affordable areas throughout the U.S. that we missed? We'd love to hear about the great homes that you've found in the less than $200,000 price range!
(Update: linked homes are no longer listed. Be sure to check out the now linked base pages for even more homes for sale!)