Do These 5 Things to Avoid Losing Your Security Deposit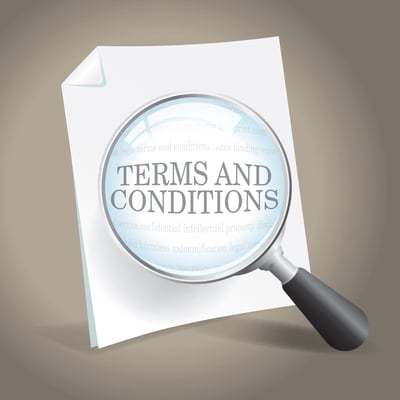 One of the biggest pain points in ending a lease revolves around the conflict between landlords and tenants over security deposits. A recent survey by RocketLawyer showed that security deposit disputes represent one of the four greatest issues that tenants report, as a full 12% reported that a dispute over a security deposit was the greatest bone of contention in their entire rental situation.
At the root of the problem over security deposits are two key issues:
A landlord's failure to understand the purpose of a security deposit. Some landlords think that the deposit is really just a non-reimbursable fee while others think that it's okay to subtract standard cleaning fees from it.

More than one in four tenants never bother to read or understand their lease agreement, so they don't understand the purpose of the security deposit, either!
Do These 5 Things to Avoid Losing Your Security Deposit
Actually sign a lease. In the same survey, one in ten people reported not even having a lease for the property they are renting! For the love of all things holy, why oh why would you as a military renter move into a property for which you have no verifiable legal rights to beyond that of squatter's right? Sure, you can tell the judge that you verbally agreed to a rental contract when you have to take your "landlord" to court for a reimbursement of a security deposit after he moves to evict you in favor of selling his home a month after you move in, but why would you put yourself in that position? Insist on a lease. If your landlord is new to property management, send him to US Legal Forms, a MilitaryByOwner partner, where he can quickly and easily download a lease that will protect both of you.
Read your lease. I understand that you're excited about finding your new home, and you're excited to see an end to your PCS. Boring legal paperwork is the last thing on your mind. We've all been there. Just do yourself a favor and read through the paperwork. You don't have to read it in front of your new landlord; in fact, don't read it in front of him. Take it with you. Go to the beach or check out a local coffee shop if you have to make it exciting, but just read the agreement before you sign it.
Get clarification on the terms of your security deposit. Though landlord-tenant issues are matters for the civil courts, you can always seek help from your base JAG office if you don't understand a legal matter. Bring them your lease and any documentation that you have to substantiate your claim to your security deposit, and ask them to explain the terms until you understand them. Ten percent of people do not understand the terms of their lease, according to RocketLawyer, so you're not alone in this!
Pre-plan your exit from your rental. Don't wait until you've vacated the property to ask for your security deposit back. Make sure you provide notice for moving out as per your lease stipulations, and then contact your landlord to negotiate the terms of your move out. Request that he walk through the property and point out any repairs and issues that you can correct in advance of your move out. Don't require that he complete this inspection in your presence, though, as many landlords will be reluctant to do so, and may avoid telling you of certain repairs, particularly if they feel rushed through the inspection. You can read more about why in our article on Avoid a Walk-Through Inspection at All Costs!

Leave your rental in excellent condition. It doesn't matter if the carpet wasn't that clean when you moved in. Clean it anyway. Borrow or rent a steam cleaner. The same goes for the walls: Wash them down, use caulk for nail holes, and request touch-up paint from your landlord. You can find ways to make inexpensive cleaning supplies in our post on Green Cleaning Creates Less Waste for Your Next PCS.
photo credit: enterlinedesign/ DollarPhotoClub