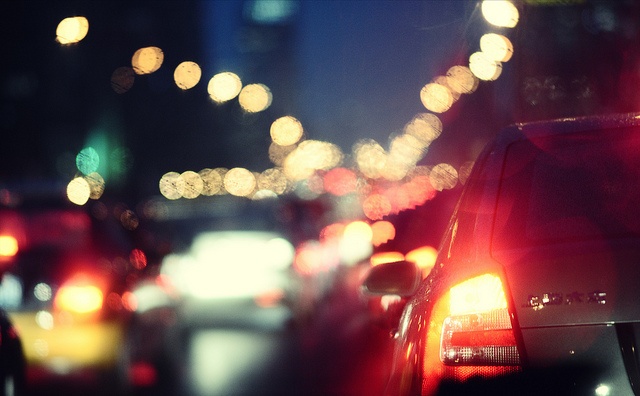 Uber is a car-sharing service that operates via a popular mobile app. I'm using Uber.
Have you Ubered?
Uber is a new word that has entered our language and our modern culture. The word can be used as a noun or verb; it just sounds cool!
Uber is a car-sharing service based in San Francisco, California, which develops, markets, and operates the mobile-app-based transportation network.
The Uber app connects passengers with drivers, opening up trip possibilities to riders and income opportunities for drivers. You simply submit a trip request, which is routed to their drivers. Using Uber can be cheaper than taxis for transportation. As of March 2015, the service was available in 55 countries and more than 200 cities worldwide, making it a great option for travel or simply local use.
There are 10 easy steps to using the Uber app:
Download app.
Sign up is free, but you will need to include a credit card for payment when you request a ride.
Select a car size. If you don't want to pay a lot, select UberX--it's Uber's "budget" option, a normal car that fits four. UberXL is a low-cost option that fits six people.
Check the price, the waiting time, and other variables.
Enter your location. Uber works with Google Maps to determine your location, so you can drag and drop a pin onto the street grid map. Alternately, you can manually enter your address.
Set your destination.
Select your payment method.
Check your fare quote.
Request your ride.
Uber will automatically notify you when your driver arrives at your requested address. And there's no need to tip at the end of your ride. If you're taking an Uber Taxi, a 20% tip will be added automatically.
Uber drivers must go through a rigorous background check and screening process. Both drivers and passengers are rated after each experience, which can affect both future opportunities for drivers and pick-ups for passengers. Drivers and passengers can be banned if they are repeatedly given low scores! While a service such as Uber is a great option for a military family who likes to explore, as with any growing company, there have been a few issues with using the app.
Price surging is the big one with some consumers complaining of a high charge for a relatively short trip. The explanation from Uber:
"Surge pricing allows us to remain reliable, even on one of the busiest nights of the year. Our rates will float in real time with fluctuations in supply and demand. Increased rates incentivize more driver partners to get on the roads and ensure those who need a ride won't be left stranded." Buyer beware--make sure you check your fare quote before you request your ride.
Consumer safety is the other big complaint, but not from users of Uber. Other taxi companies have brought to light that Uber is not licensed and governed by the same laws as taxi companies. But the Uber Company continues to grow, as it becomes the new way to hail a "cab."
Do you Uber?
photo credit: Traffic & Rain Jonathan Kos-Read