Don't Miss These Unique Homes Near Fort Hood, Texas
In 2014, USAA ranked Killeen, Texas, one of the top communities in the country for military families for several reasons:
affordable cost of living
crime rate
quality of primary schools
access to shopping, parks, and recreation
proximity to military installations
Based on a review of the MilitaryByOwner Ft. Hood homes, it looks like they're correct. These homes are affordable and located near great amenities!
In fact, 68% of the houses for sale near Fort Hood on MilitaryByOwner are priced below $250,000. The highest priced house is just less than $410,000, and for that price you get an elegant, gated neighborhood home with a custom kitchen that most of us only dream about!
Nolanville, Texas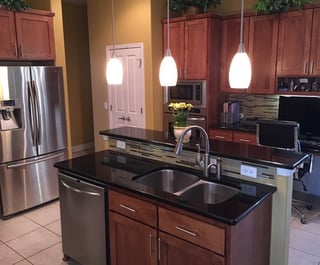 Depending on where in the country you are relocating from, $410,000 may seem like a huge amount to spend on housing. If you're relocating from Hawaii, the DC area, and even parts of California, then $410,000 may seem like a bargain.
Relative to the rest of the country, the average listing price of homes for sale near Fort Hood on MilitaryByOwner are either at or below the national average home sale price. The Fort Hood area offers military families traditional homes galore. Many of the homes are newer and feature beautiful, updated kitchens, fenced yards, double vanities in the master bathroom, two-car garages...
Sometimes it's fun to look a little outside of the traditional box. Take a look at these homes near Fort Hood!
Multi-floored, spacious cabin on a lake!
Belton, Texas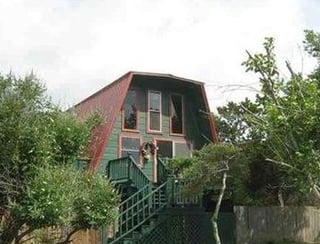 If waterfront and rustic appeals to you, then a lakefront cabin near Fort Hood just might be calling your name. Though by "rustic," I should amend that it is rustic in the quaint, aesthetic sense only; modernity has not passed this beautiful cabin by! Offering the conveniences of modern facilities with the peace of a tranquil lake, this could possibly be the "glamping" compromise that your military family has been looking for!
A chef's dream!
Killeen, Texas

Glamorous master suite and elegant, french-doored home office aside, this home's unique selling feature is its outdoor kitchen. Not only does the indoor kitchen feature all stainless steel appliances with granite countertops and island, but the covered patio boasts a beautiful outdoor kitchen. It has so much more to offer than just its outdoor living areas with a dream outdoor kitchen, but check out the space, the style, and the outdoor appliance package that go along with this home. Yes, please!
Note: The above homes are no longer listed for sale. Simply click below to learn how to search for a home near a military installation in any part of the country on MilitaryByOwner!