Holiday Fun for the Whole Family Near Scott AFB
We all know that 2020 has been anything but normal, which means most of us are longing for a taste of normalcy and looking forward to commemorating the holiday season in some way, even though it may not be anything like the holidays of years past.
If you're stationed at Scott AFB, Illinois, in the greater St. Louis area, you'll find plenty of ways to get into the holiday spirit and even make time for family fun in the coming weeks, whether socially distanced or virtual!
Both Scott AFB and the surrounding communities are tapping into creative ways to bring you a taste of holiday cheer and help you fill time during the coming weeks. Whether virtual, on base, or a little bit of a drive, you'll find activities for everyone in the family!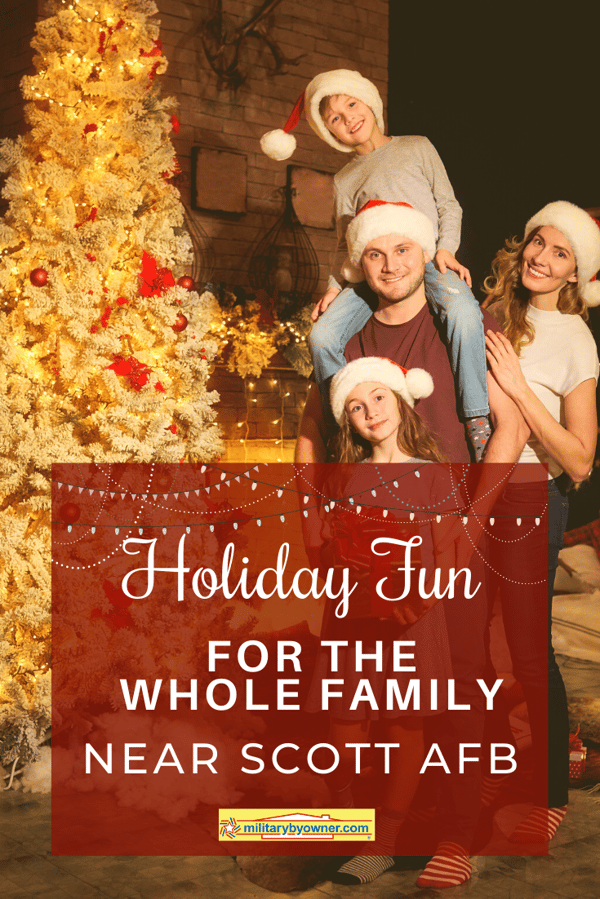 Holiday Fun for the Whole Family Near Scott AFB
1) Historic Belleville Virtual Events: While most traditional fall and holiday events in Belleville have been cancelled due to COVID concerns, the city has created alternative remote events like a Remote Chili Cook-Off, a virtual Christkindlmarkt, and the Virtual Gingerbread Endurance Challenge. Some in-person events remain, such as the Skyview Drive-In Movie Nights with Santa, a Gingerbread Contest, and the Old Belleville Historical Luminary Walk. Visit Belleville.net for the latest information and dates.
2) Dollar Sundays at Stars & Strikes Bowling Center: If you're already hearing cries of "I'm bored!", pack up the whole gang and head out for some relaxing fun for the entire family! Right on base, the Stars & Strikes Bowling Center is open. Every Sunday is Family Fun Day. Games, shoes, hot dogs, French fries, and soda are all just $1 each. For more details, call 256-4054.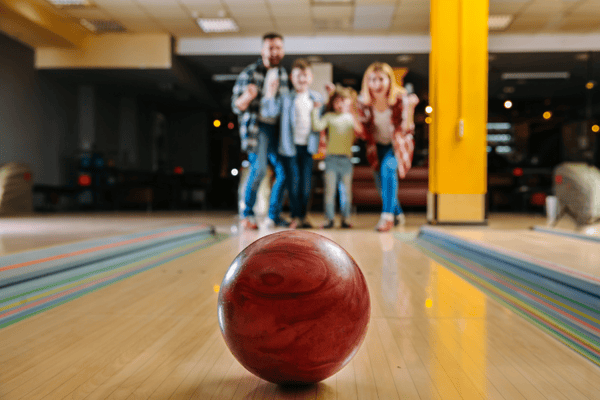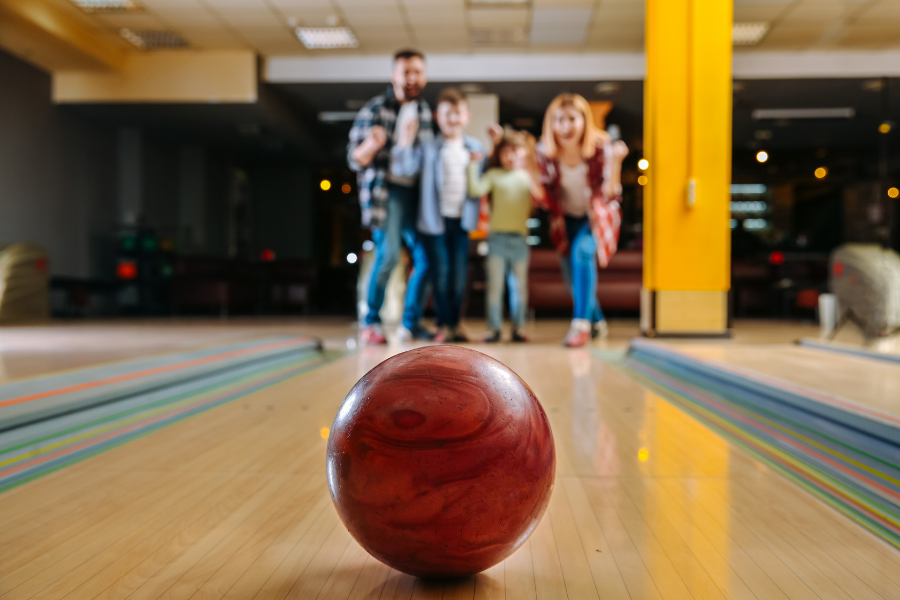 3) Campfire Rec: Gather 'round the (virtual) campfire for some spooky, adventurous, and funny stories from Scott AFB Outdoor Rec. New episodes every Tuesday and Thursday.
4) Curbside Crafts: Create a ribbon tree topper or seasonal wreath by purchasing a craft supply kit and then following along with instructions from the Scott AFB Arts & Crafts Center on Facebook. For more details, call 256-4230.
5) Holidays with the Library: Kids can be a part of virtual Storytimes with Santa and Mrs. Claus on Facebook (Scott AFB Library) on the first three Thursdays of December. Children can send a note to Santa and Mrs. Claus using the "North Pole mailbox," and their questions may be answered during the next Storytime!
You can also schedule a selfie photo session with the library's Santa and Mrs. Claus life size cutout. Goodie bags and a free book for children are available while supplies last. For more information, call 618-256-5100.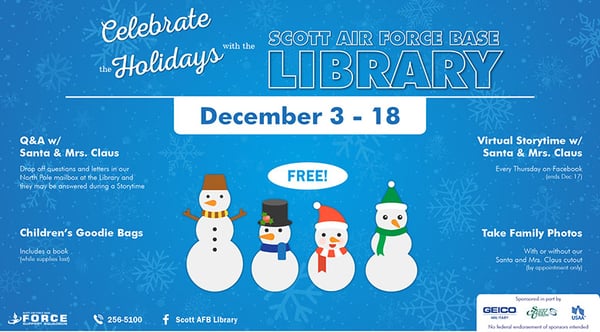 Image via Scott AFB Library
6) Santa's Wonderland: On December 5, join the Scott AFB's Youth Programs for a socially distanced Santa's Wonderland Experience. Wave to Santa and Mrs. Claus, get a breakfast to go from the elves and a stocking filled with goodies. Your kids will be thrilled to see live reindeer, and you can snap a quick family photo, enjoy hot cocoa, and even join in a snowball fight! There will be a Santa's mailbox, so bring along your letters to Santa! Cost is $5 per vehicle to enjoy all activities. Space is limited, and reservations are required by Dec. 3 or until filled. For more details, call (618) 256-5139.
7) Holiday Scramble at the Cardinal Creek Golf Course: Golfer in the family? Join Cardinal Creek Golf Course for their Holiday Scramble on Dec. 5. Tournament format is a 3-person Scramble with Scratch and Peoria Handicap (anyone can play and win).
Shotgun Start: 10 am
Fee: $40 player | $30 All AGF - includes golf, cart, range balls, prizes
Registration required by Dec. 3
Call (618) 744-1400 for more details.
8) Magic Chef Mansion Christmas Tour: Walk through the Magic Chef Mansion, an old world estate, and see it all decked out for the holidays. Tickets are $15 and parking is free. This 1908 mansion is on the National Register of Historical Homes, and promises to be alive with the spirit of Christmas. Tours are every half hour, starting at 2 pm until 5 pm. Face masks and social distancing are required.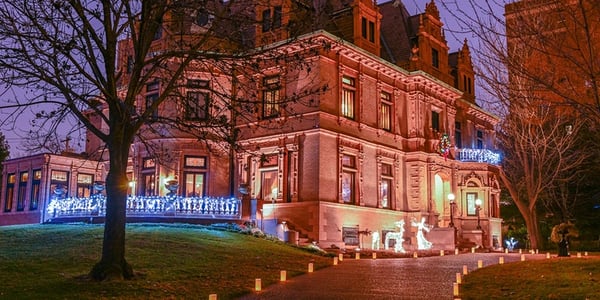 Magic Chef Mansion
9) Christmas at Twin Rivers: Looking for a musical escape? Grab your free tickets from Eventbrite for this musical for the whole family. Venue is located in St. Louis.
10) Candy Cane Hunt: Fun for kids! Hosted by the Chesterfield Parks, Recreation, & Arts, take your kids on a "candy cane hunt" where they'll grouped by age. There will be a special guest appearance, free hot chocolate, and a holiday craft. Participants and spectators are required to mask and socially distance.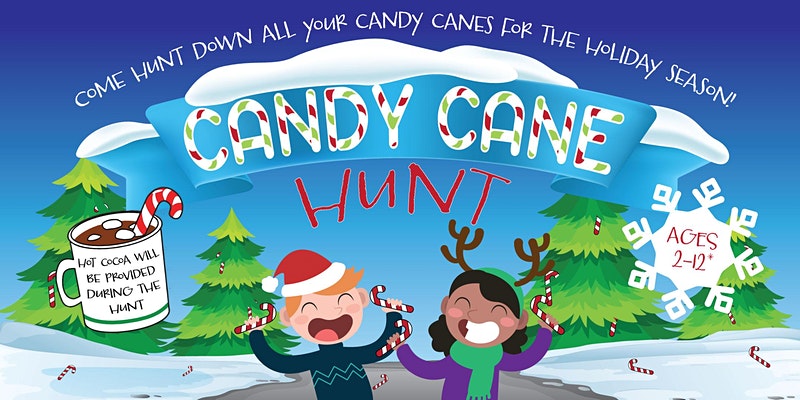 11) Toasted Chestnut: A little further out in Cottleville, MO, you may find it worth the drive to visit this Christmas inspired bar. Enjoy specialty Christmas cocktails and beer in a Christmas atmosphere. Tickets start at $10 and times are available throughout December.
Happy holidays!