How to Screen for the Best Tenants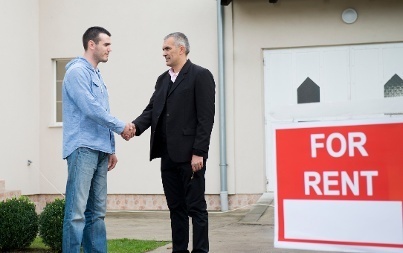 Have you ever looked online to read accounts from landlords about their horrible tenants? Go ahead; I dare you! The stories are more than cringe-worthy and sometimes scary!
If you're a first-time landlord or timid about the entire screening process, MilitaryByOwner has you covered. Not only do we have a partner, SmartMove, who helps to identify the best tenants, we also have our own advice to share.
Begin with Referrals
Successful tenant screening often starts with old fashioned, friend of a friend, or word of mouth references. Putting the word on the street, especially in high demand neighborhoods, will likely snag a serious and probably military related renter, especially if the house is listed on MilitaryByOwner with a plethora of in-focus and horizontally shot pictures to show the best features of your house.
Since technology moves pretty quickly, announcing an open rental on your neighborhood's or closest base's Facebook page gets the shares moving lightning fast. More often than not, renters moving into the neighborhood will also send an ISO shoutout to the local group pages. "Does anyone know of a 3-bedroom rental coming up near Fort Hood?"
Military love to help other military out, so the request will surely suss out some leads. Plus, there's a good chance a friend-of-a-friend connection will be made during the getting to know you phase of potential tenant screening. It's always better to a least know a little something about the folks living in your house.
Background Checks
After a few possible candidates have filled out the initial questionnaires you've provided, (name, contact numbers, possible lease dates) it's time to bring in some investigative tools to make sure your property is lived in by reasonable and responsible adults.
Take a look at TransUnion SmartMove's tag line:
"SmartMove tenant screening helps identify the best tenants. Accurate credit, criminal, and eviction reports. FREE sign up. Fast results. No hidden fees."
Really? Can it be easier than a one and done shop? Probably not. Military landlords are busy people with TDYs, deployments, and long work hours, and forging through the necessary paperwork to screen clients is probably not registering on the fun things to do list.
But, if you'd like to do all of the work yourself or if this isn't your first rental rodeo, then use he info found in How to Prepare for Your New Tenants and 7 Tips for Choosing the Best Tenant for Your Rental to set yourelf up for success.
Once your perfect tenant is identified and all is right in your renting world, it's time to take care of those renters and keep them happy with your house. Start preparing those Tenant/Landlord Binders and keep communication open and regular, for everyone's peace of mind.
Searching for the best tenants is a multi-pronged process. Word of mouth referrals, great advertising through MilitaryByOwner and a thorough screening process will help keep you and your property off the internet under, "Look How We Trashed Our Rental House and Tricked Our Landlord!"