Is That Refinance Deal a Scam?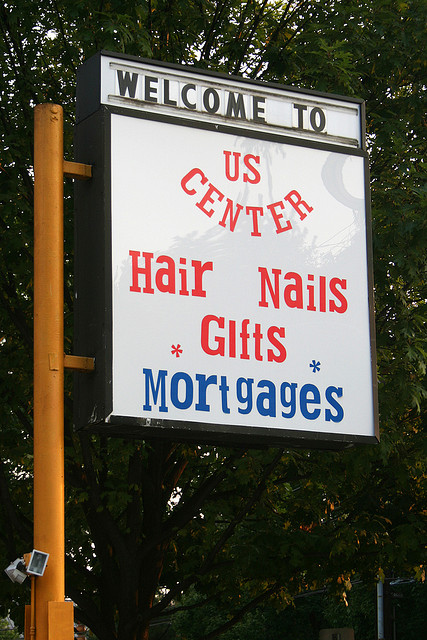 You just sit down to dinner when the phone rings. "Hi, may I please speak with Mr. Smith?" the caller asks. The sneakier ones are a little more informal; they use first names in their request, and you can't hear the hum of a large call center in the background. The more direct will outright state that they want to speak with the VA loan holder—they have an offer to help you save hundreds of dollars on your mortgage each month. They may even include that it's a "limited offer" to imply a sense of urgency. Dinner be damned! You must take this call right now to help your military family save a small fortune every year. It's the fiscally responsible thing to do, right?
I don't know about you, but my daddy always told me that if a good deal is meant for you, then it'll still be there tomorrow, so sleep on it!
When you're dealing with your VA home loan mortgage, which is likely the largest financial investment for your military family, then I strongly advise that you sleep on this phone call, too. And by sleep on it, I mean don't impulse refinance.
Now, this doesn't mean that you shouldn't try to refinance your VA mortgage. Many times, refinancing is the fiscally responsible decision that you should make for your family, particularly if you purchased your home when mortgage rates were high. It's important, though, that you refinance responsibly, and some refinancing deals, such as the IRRRL for VA loan holders are good, but only through reputable companies.
Refinancing with the first company that calls you and offers you an "unbeatable" deal that's "only available today" and is "just for a limited few" sounds a little too much like a late-night infomercial. If you're willing to blow a couple of hundred dollars on the latest and greatest set of DVDs that'll whittle your middle into a corset that'd make Scarlett O'Hara jealous, fine. Your mortgage, though? No. There's no need to dial within the next 17 minutes to make sure that you're getting the best bang for your buck.
The unfortunate reality is that many unscrupulous companies see VA loan holders as sitting ducks, ripe for picking off with their sneaky little scam. They immediately offer you an insanely low interest rate, one that you can't find anywhere else online! What good fortune, right? Not so fast. They then package up an unsavory deal—one that includes an exorbitant amount of fees—and present it under the guise of the low interest rate, hoping you won't notice that the thousands of dollars of strange fees have created a high APR (Annual Percentage Rate), as well as increased the overall number of years that you'll be paying on your mortgage.
When a notary shows up at your door with your refinance closing paperwork, you take a glance at the paperwork. It still shows the insanely low interest rate that you were initially promised, but that 2.75 percent interest rate has somehow converted into 4.5 percent APR. Well, that's not so bad, you think. It's still less than the 5 percent APR that you were paying. Also, you're going to be saving almost $200 a month! You're a little wary by now, though. The 4.5 percent is sticking in your head; it seems like a lot more than the 2.75 percent that you'd initially been so enthusiastic about.
You then see the terms. You did owe 25 years on your mortgage, but now you'll owe 30. You're starting to feel like you're right back where you started. You attempt a little mental math: If I save $200 a month, that's $2,400 a year, but if I owe 5 additional years on my mortgage, then is that really a good deal? The amortization scale that the notary is showing makes it look like you'll save money, but you're right to have your guard up by now. It's confusing, right?
You're probably also now wondering why you willingly invited this person into your home.
Here's how to avoid getting to this point!
When you receive a phone call or a mailer asking you to refinance your VA home loan, be on guard that refinance scams abound, and take the following 3 steps to make sure that you're actually getting a good deal.
Take the information from the contacting company and call the Department of Veterans Affairs to verify that the company works with the VA. David Bakke of MoneyCrashers warns that many of the mailers look like they come from the VA or that they are endorsed by the VA, but he reminded us that the VA will never contact VA loan holders directly about their loan.
Research the company. Bakke suggests looking up state records, as well as records with the Better Business Bureau to find out if a company is reputable. He warns that "Fraudsters often create their fake company names to sound very similar to well-known banks and mortgage companies."
Contact the lender who assisted you with your original mortgage if you were satisfied with their service in the purchase of your home, says Louise Thaxton, production branch manager at Fairway Independent Mortgage, and the National Director of the Military Mortgage Specialist department within Fairway. "If you trusted them with your first VA loan, you can probably trust them with the refinance," she concludes. Present them with the deal that you received in the mail to see if they can match it. Thaxton also encourages loan holders to ask for refinancing referrals from friends and family.
Finally, know that if a deal sounds too good to be true, then it likely is!
Have you experienced any VA home loan scam stories that you can share with our readers to help better prepare them?