January Bargains for Your Military Family!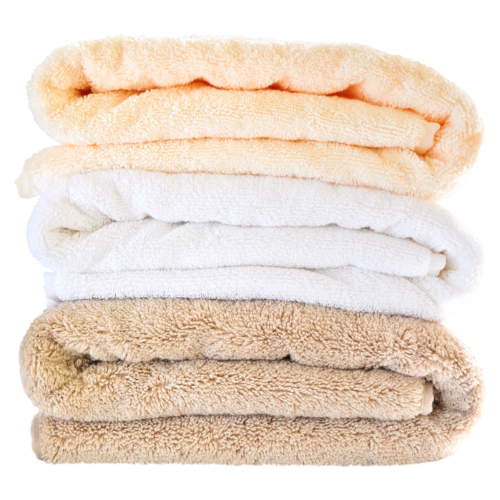 Many folks dread the dreary, cold, and dark start to the New Year, but there is a large contingency of people who love Januarys. To us, they represent a fresh start, a new path, the opportunity to reinvent ourselves, or the chance to perk up living spaces on the cheap!
And there it is. Shopping, already and again! Holiday spending is not in the distant past, but it may be important for your military family to look for bargains on everything from home improvement to gym memberships. Read on to see if you need any of the items that have the best discounts starting at the end of January and running until the end of President's Day weekend.
Linen and Housewares
The best known of all January sales is the White Sale. There isn't a better time to upgrade the threadbare sheets and thin towels you passed down to your guestroom. Give the gift of comfort to those staying for a few nights.
Retailers from Target to Pottery Barn all participate with a 20 to 35 percent discounted price. White sales and home good sales merge into one during late January and into early February. In addition to bedding, china, crystal, and silver are all marked down, as well as small appliances.
It is common knowledge the best deals for holiday themed merchandise are in January. Wrapping paper takes a huge hit in price. Holiday décor, lights, and serving pieces are priced lower so retailers can fill shelves with spring items. Last year, I bought a high-end Christmas tree for less than half of its original price.
Specialty stores have Christmas themed coffees, chocolates, or other edible items discounted. It doesn't taste bad if there is a reindeer on the box after Christmas! Same theory works for winter clothing, as clearance racks are filled with sweaters and coats. Watch for stores like Kohl's or Macy's who have early bird or weekend sales with additional percentages deducted.
Furniture and Home Improvement Projects
President's Day offers one of the best weekends for deals on new mattresses. From personal experience, I know chain stores do a whole lot of haggling if you ask. We bought three new mattresses in seven months and didn't pay for delivery or bedrails for any of the mattresses. Plus, we were offered a military discount on top of sale prices. If you're in the market for a bedroom suite or dining room table, watch national chains. They too need to make space for new 2015 collections.
Flooring of all types is reduced. People install before holiday guests arrive, so the deals are there for those who waited. Coincidentally, it is the slow season for professional carpet cleaners, so look for coupons in the mail from local vendors. Large appliances such as ovens or refrigerators will be marked down, too. Home improvement stores want to rid themselves of extra inventory they ordered for holiday shoppers. If you're really motivated to get a great deal, contact home air conditioner installers if yours is outdated. Companies offer off-season prices worth looking into.
Exercise and Entertainment
January and February both offer deals on fitness equipment, so if you need to test drive a treadmill or elliptical machine, take your time and research. All things fitness such as DVDs and weights are available at discounted rates. Wait for winter sports equipment, however, as it won't be reduced until March or April. Gym memberships are always on sale during January to start those weight loss resolutions off right. Ask for additional discounts.
Outdoor equipment such as tents, backpacks, kayaks, and fishing gear are all priced to move because not many folks are hoping to camp in the winter. Bicycle shops want to clear old models out in preparation of the spring influx of shoppers. This is also a great time to get that bike serviced before the warm season makes repair appointments hard to come by.
TVs usually go on sale at the end of January and leading up to the Super Bowl in February. Browse in January and make the decision to buy in February when they will be marked at their cheapest. Begin to watch for other electronics such as cameras, audio equipment, and tablets to be reduced after the Consumer Electronics Show. The debut of the new stuff discounts older models.
Big Ticket Items
Bad weather is your friend. Salt and snow make car sales slow and dealerships are eager to give you a great offer. The same is true for motorcycles. Consider looking into a private seller. If advertising a car or motorcycle this time of year, this means they ready to make the sale quickly.
Travel experts suggest cruise vacations are most affordable during winter with discounts near 20 percent off. Cruise lines work with travel agents to offer incentives like upgrades and on board cash credits. Valentine's Day is creeping up, so look forward and treat that special someone to fine jewelry that is heavily discounted in January.
What about homes? Recent reports say the winter months are the best time to sell. Military By Owner has listings and many resources to help with the buying process.
Are you in a smaller rental or military family housing? Click below for FREE tips on maximizing your space!