Make Pre-PCS Cleaning a Breeze with this Checklist
The sun is shining. The birds are chirping. The flowerbeds are waking up. Your neighbor finally put away his outdoor Christmas décor. It must be spring!
Along with this vernal season comes the need to freshen up the whole house, especially if you have a military move ahead. With this quick checklist, you'll have your home squeaky clean and prepped for PCS in record time!
Pre-PCS Cleaning Checklist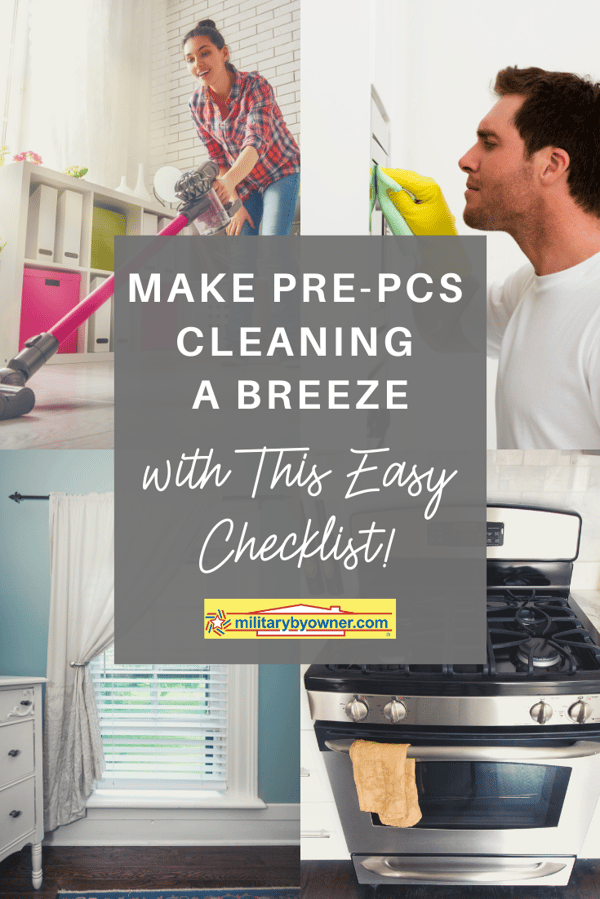 1) Kitchen Cleanup
Before moving out, you'll need to thoroughly clean the dynamic duo--the fridge and stove.
Go shelf by shelf and wash the interior of the refrigerator with lukewarm water and a microfiber cloth.
Flex your cleaning muscles and scour the oven and racks with a paste of baking soda and water
If possible, sweep below and behind the appliances to rid any hidden crumbs or lurking dust bunnies.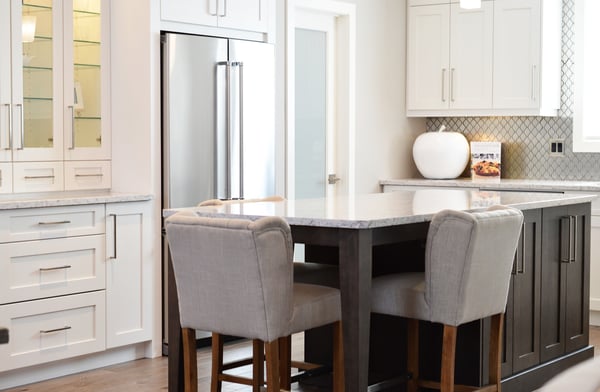 After a good wipe-down of each kitchen cabinet door and drawer pull, take on the challenge of cleaning the range hood.
When tackling built up grease on the hood above your cook top, fill a bucket with boiling or very hot water and stir in a good squirt of degreasing dish soap, such as Dawn. Use a non-abrasive sponge or rag to scrub the hood until clean. Follow the horizontal grain of the hood and wipe dry with a microfiber cloth.
Try a similar tactic to degrease the hood vent filters. Stir ¼ cup of baking soda and a squirt of dish soap in a bucket of very hot (boiling) water. Soak the filters for around 15 minutes. Scrub with an old toothbrush or kitchen scrub brush, rinse, and air dry.
Following regular use of your kitchen faucet, wipe down the sink hardware to reduce scaly stains. If lime scale has built up, scrub the faucet spigot and knobs with a paste made of vinegar and baking soda.
RELATED POST: EVERYTHING YOU NEED TO KNOW FOR YOUR FIRST PCS MOVE
2) Get Your Bathrooms Squeaky Clean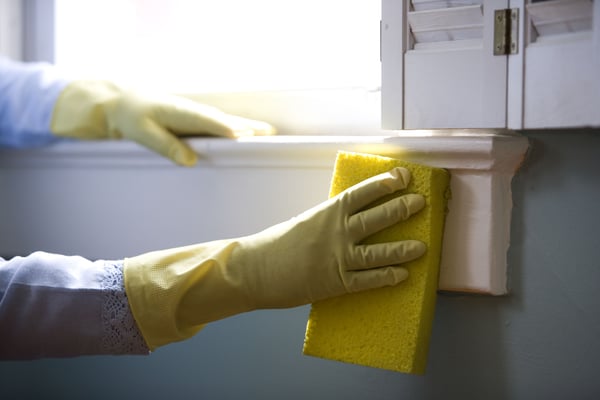 By now, I'm sure you're a pro at keeping your bathroom clean as a whistle. Your regular cleaning schedule sends soap scum packing from your tub or shower. Continue your routine of sanitizing the sink, counter, and toilet, as well as mopping the floor.
Reflect your super star housekeeping skills by tending to the bathroom mirror. To rid the spray pattern of toothpaste from your mirror, dip a cloth in rubbing alcohol and remove the residue. Then, have a go at this "green cleaning" recipe.
Fill a spray bottle with:
1 cup of vinegar
1 cup of distilled water
Spray this solution on a microfiber rag and sweep back and forth. Polish to a shine with a dry cloth.
After wiping down the doors of the powder room vanity, go through the contents of the cabinet. Try to use up any aerosol, liquid, or perishable items before it's time to move.
RELATED: MAKE YOUR OWN GREEN CLEANING PRODUCTS
3) Easy Cleaning Tips for Every Room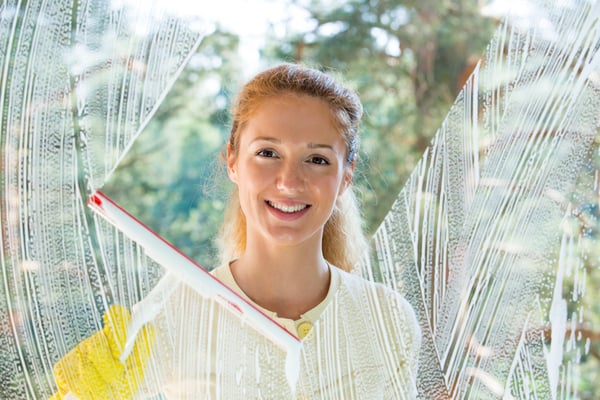 When doing a pre-PCS clean sweep from room to room, think about these tasks.
Window Blinds
Finally, a good use for socks that have lost their mates! Dampen a sock in your go-to vinegar and water cleaning solution. Slip your hand inside the sock and swipe along each slat of the blinds.
Windowsills
With either the crevice tool or the brush attachment on your vacuum, suck up the funky stuff along the window track. Then, spray the sill with vinegar and wait a few minutes for it to loosen hardened grime. Use a paper towel or rag to wipe out as much residue as you can.
To reach along the narrow edges, try brushing out the gunk with a Q-tip swab.
To ease the glide of the window, spray a light layer of lubricant such as WD-40 in your freshly cleaned track.
Walls and Baseboards
Remove fingerprints, smudges, and scuffs off the walls with a microfiber cloth wrung with degreasing dish soap and water or by using a melamine sponge (magic eraser). Take care to prevent dribble lines.
For baseboards, run a cloth along the edge of the wall where it meets the floor. When moistened with vinegar or soapy water, a microfiber cloth will collect dust and dander better than a brush or broom.
Vents, Filters, and Detectors
Fully extend the vacuum hose and go around the room with the brush attachment on each vent or grate. If there's gunk clinging to a fixture, remove it from the duct and soak it in a bucket of hot soapy water. Wash with a microfiber cloth and rinse well. To keep it from immediately collecting more dust, ensure the grate is wiped dry before returning it to its home.
Before the flurry of a PCS, it's a good idea to change out the filters in the air vents. To help find an exact fit, take a photo on your phone of the brand name and measurements listed on the soiled filter for reference at the store. When changing out your air filters, run a test beep on your household detectors. Adding fresh batteries to carbon monoxide alarms and smoke detectors is a simple task that ensures your safety.
Now that spring has sprung, you've dusted, swept, vacuumed and scrubbed. Take a moment to look around your gleaming estate and splurge on that good chocolate you've hidden away. You deserve it!