Male Spouse Perspective: Finding a Job as a Military Spouse
"Success doesn't come to you, you go to it." –Marva Collins
Military Spouse Employment.
It's probably one of the most stressful things that a military spouse goes through, besides the whole PCS thing. All of us have gone through this many times, including myself. Three times to be exact.
The first time wasn't bad. I had recently completed EMT school and was already working for AMR in Las Vegas, and then we found out we were moving to Portsmouth, Virginia and I needed to find work. I ended up finding a job rather quickly, and I stayed with them for a couple years. Then I transitioned into the hospital setting working as an ED Tech. I had some trouble with obtaining a Virginia EMT license due to the laws when it came to reciprocity but since then, those laws have been changed and now they do offer reciprocity when it comes to EMT licensing.
Moving to the DC area wasn't bad either when it came to finding employment. I was basically at the mercy of the HR department of the hospital I wanted to work at.
Waiting for them to call took a while, but they did eventually call, and I started working again.
Moving to Jacksonville was a completely different experience, and one that I wish to forget altogether! I had applied on my own, submitted my licenses, letters of recommendations and a resume and was waiting to make it through the hiring process.
This time I decided to use a company that helps military spouses find employment.
I thought, "This is exactly what I need! Someone in the area to help get my resume in front of the people that I want to work for! Someone who understands our situation and is there to help!"
My experience wasn't the best, and I was back to square one and on my own, again.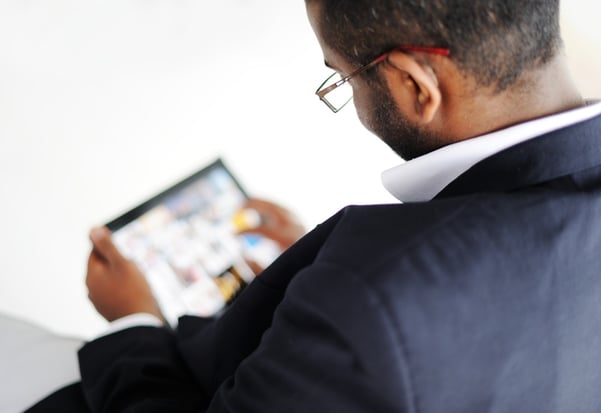 I did end up getting a job at the place I wanted to work at all along! I applied for twelve positions before getting a call for an interview. I used LinkedIn and found the director of emergency and trauma services and messaged her. She took one look at my resume and made some calls to HR and BOOM, I had an interview and within 30 minutes of that interview, I had a job offer! SUCCESS! FINALLY! Just with some good old networking, persistence, and determination.
Other male military spouses have used different approaches when it comes to finding employment. One spouse said he would go talk to the mechanics at various shops, then apply at the ones he wanted to work at.
Another spouse would find the hiring website for local school districts and catholic schools, upload his resume, and "click submit over and over and over again." Talk about persistence!
Another spouse used networking followed by "about 70 interviews."
Brian Wade, another male military spouse, was not only able to navigate the websites of the DODDS and local and private schools and apply for jobs, he was able to secure a job BEFORE his family PCS'd to their new duty station!
RELATED LINK: ULTIMATE GUIDE TO MILITARY SPOUSE EMPLOYMENT
He was able to have phone interviews, which included panel interviews, and even had a verbal commitment from a principal on a position for the following school year! He was able to teach overseas for three years, and he was able to secure employment at their new duty station here in Florida before moving! He suggests that being proactive before moving helps relieve the stress that already comes with PCSing. Way to go, Brian!
Here are a few things that the other male military spouses and I came up with to keep in mind when finding employment at your new duty station:
I highly recommend using LinkedIn! Keep your profile up to date and make sure your picture is a professional one.
Have patience and be persistent. I even went down to the HR department personally to see if I could talk to someone.
When looking for an employer, the first thing I look at is their benefits. I mostly work PRN, as needed, so the one benefit I am interested in is their retirement program. Some offer a 401(k) or 403(b) for their PRN employees, even though you don't get any other benefits.
Some other spouses used programs such as MyCAA, the Milspouse Employment Partnership and MOAA, to name a few.
Get a head start on transferring licenses and applying for jobs! As soon as I know where our next duty station is, I am already researching the job market and that state's licensing requirements.
Check out GIJobs.com, because they really know exactly what you need to find work in the civilian world as someone living military life.
Use the resources at militaryspouse.com and machospouse.com for additional help.
Finding a job can be daunting on top of packing, moving, unpacking and everything else that comes along with moving to a new duty station. It seems like it gets a bit easier with each move because of the lessons I learned from the previous move.
Sure there will be bumps in the road, but it'll be another lesson that you will have learned and able to keep that in mind the next time you move. Congress has helped by passing laws to help "expedite" the licensing process for military spouses, but until all the states are on board with the new laws, it's up to us to get them transferred. We have a long way to go, but this is a start!
By Sean P. O'Driscoll for Military Spouse. Used with permission.