Military Move with Pets: 5 Tips to Prepare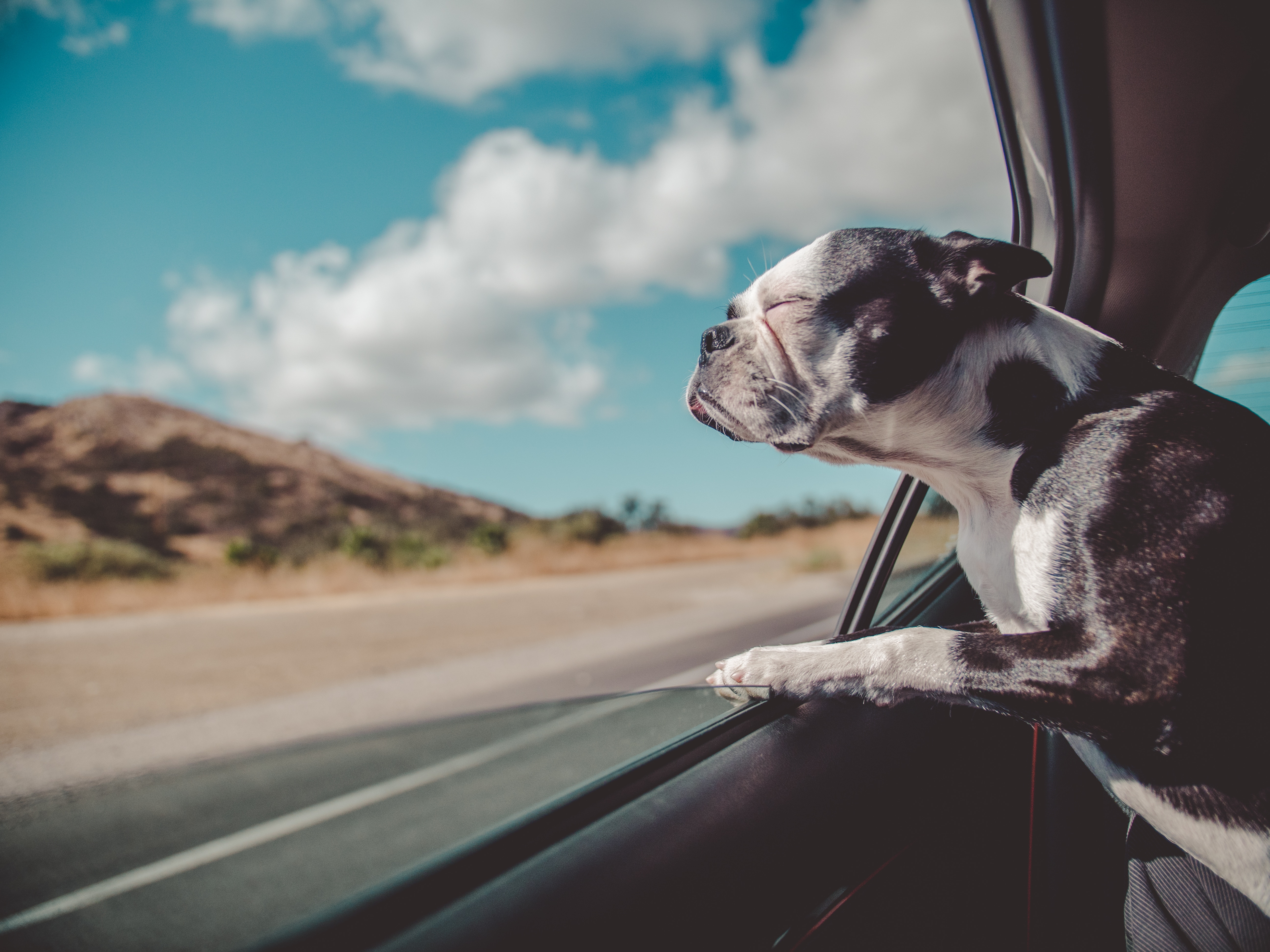 With the excitement of a PCS ahead, are you noticing changes with your pet's behavior? Has your cat been frequently climbing into your lap? Does your dog beg for attention more often?
During the initial preparations for your military move, your companion animals can sense your level of anticipation. As you plan for your time of transition, it is important to be aware of the sensitive nature of your pets. With this in mind, take a look at these tips to make your upcoming move as smooth as possible for every member of your military family, including the pets you cherish.
5 Tips to Prepare for a Military Move with Pets

1) Have Orders? Ready, Set, Go!
"As soon as you have orders, then the fun begins!" The wheels of your military move are set in motion as soon as you have your hands on the official paperwork. While plotting out your tasks to accomplish, keep in mind what you'll need to do to prepare for moving with pets.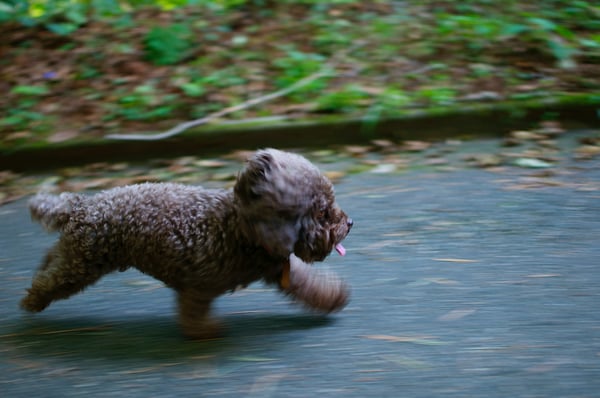 Photo by Leo Rivas on Unsplash
If you'll be

moving overseas

,

do a little research on the animal quarantine requirements. For example, your darlings will need a certain type of blood test, and getting those test results back can take a while. The earlier that you begin this necessary process, the better it will be for the status of your companions and for your own stress level.

If you'll be moving within the United States

, take the time to look up the regulations on the breed and species requirements in your new area. For instance, there are rules that define which types of animals are welcome in base housing, and both HOA's and military housing usually have directives on what sorts of critters you can have at your private residence.
Whether making an overseas or stateside move, ensure that your precious ones have a microchip with your current contact information. Embedding this crucial form of identification on your dog or cat can save the day if Fido or Fluffy wanders off in the flurry of your PCS.

Don't forget to look up

pet-friendly lodging

at your new locale

. In case you're not able to move in immediately, you'll need a quality place to stay. For example, transitioning to a popular military city, such as San Diego, San Antonio, or Washington D.C., you'll want to beat the rush and make reservations early for a safe spot for your family and furry friends.
2) Your Best Bet Is a Visit to the Vet

Make an appointment with your veterinarian as soon as you have a copy of your military orders. If you usually take your pets to the vet clinic on base, you'll notice every person with a mutt or mouser will be getting ready for PCS season at the same time. It's a good idea to have your name in the hat early for a timely appointment.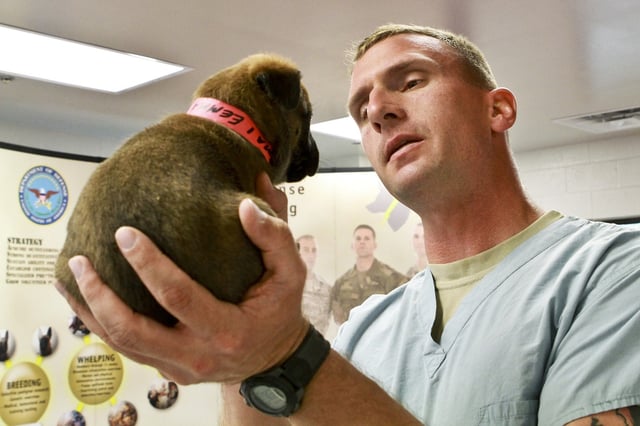 If you're preparing for an overseas move, doting dog owner and MilitaryByOwner writer Danielle Keech, advises, "The vet on base will share a checklist to guide you through the steps you'll need to take." Additionally, MilitaryByOwner offers a complimentary ebook brimming with tips for readying your pets for an overseas adventure.
Discuss with your vet if your canine and feline should take anti-anxiety medication. The use of a sedative can interrupt the natural process of how an animal regulates their own body temperature when handling stress, so you'll want to make sure this choice is a viable option.
Even if going to the vet is not a favorite place for your beloved beasts to visit, it's imperative to make the trip for any necessary immunizations or renewal of prescription medicines.
3) Add to the Kitty for Your Kitty (and Pooch!)
During the span of time that you are patiently (or impatiently!) awaiting the release of your military orders, budget for any random costs that'll come up.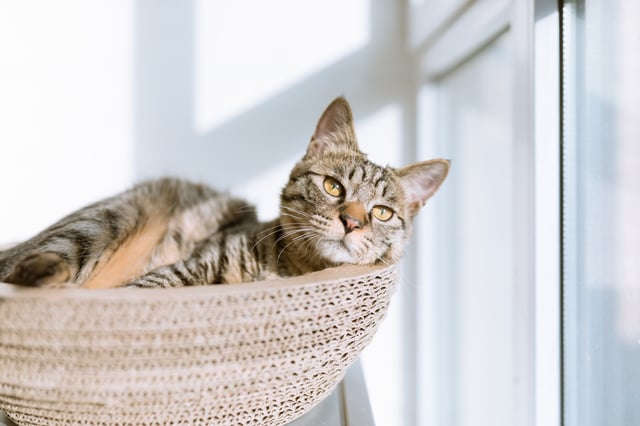 Our blog post "Don't Forget These 5 Expenses in Your PCS Budget" adds pet expenses into the mix, such as:
Health checks
Vaccinations
Quarantines
Boarding fees
Travel costs
By tucking away funds now, you'll be ahead of the game and can gradually save money for your PCS with your 4-legged friends.
4) Compile a File for Your Furry Friends
Not that long ago, when the calendar began to turn towards military moving season, a military spouse could grab a sturdy 3-ring binder and fill plastic sleeve inserts with every piece of paper that might come in handy when moving.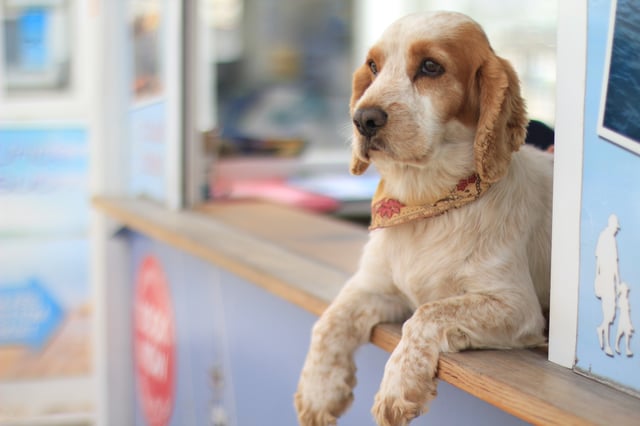 Photo by Christopher Gower on Unsplash
Today, we tend to gather essential records electronically and easily compile documents via smartphone applications or website links.
The convenience of online access to your tail-wagger's veterinary history can make transferring to a new office as easy as a walk in the park (or, as simple as a romp with catnip?).
Having a good relationship with the veterinary office you are leaving is beneficial if you need to explain to your new doc the medications or procedures for the well being of your pup or puss. For instance, rather than a once-a-month heartworm pill, your hound can have a heartworm vaccination that lasts for 6 months. Your prior vet office can confirm this change in the heartworm routine for your pooch, informing your new vet facility that you are indeed on track with your canine health and wellness plan.
Whether or not you choose to go paperless with electronic medical records, you'll still need to collect the health history documents of your pets before you ride off into the sunset.
5) Make Moving Day Plans
When your PCS plans are coming together and you're chatting with the representative at your pre-move assessment, clarify that your home includes companion animals. This will alert the moving company of potential pet dander allergens with your goods and the need for safety for your creatures.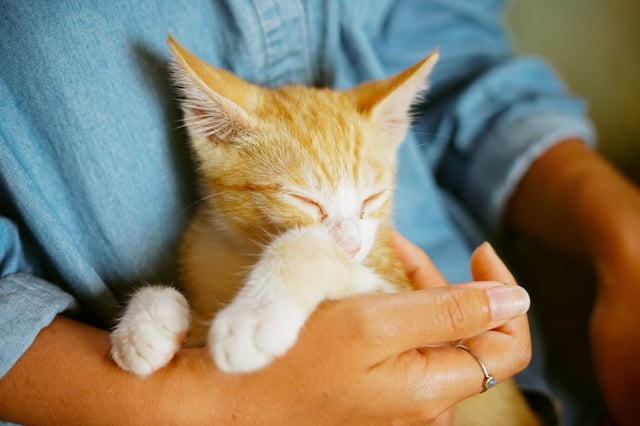 Photo by Manki Kim on Unsplash
Don't forget to add your darling's accessories to your "Do Not Pack" stash. Beyond their food and medicine, keep the favorite toys or blankets of your critters with the items you plan to pack yourself. Setting aside a few familiar things can make the moving process seem less daunting for your precious ones.
While the packing crew is diligently boxing up all of your worldly possessions, your kitty and doggie can probably linger in your home. However, when it's time for the moving crew to load your goods, the doors will be flung open and the foot traffic through your house will increase. In case Garfield and Odie hatch an escape plan, it's a good idea to find another place for your characters to stay on your Moving Day.
Enduring a move can be considerably frightening for an animal. Do what you can to keep the best interests of your dear ones in mind. Upon arriving at your destination, look for a suitable place to board your furry friends. Choosing a go-to kennel, you can arrange for the safe care of your pets on the day that you'll expect delivery of your household goods.
While going over your to-do list for your PCS ahead, your animal besties might feel the need to comfort you. Offering your four-legged friends reassurance as well as having a family game plan for the changes ahead will set your course towards a smooth move.
Which tactics are you trying for keeping your loyal companions happy through a PCS? Reach out to us on social media via Facebook, Pinterest, Instagram, or Twitter, and let us know!