NORAD Tracks Santa in Timeless Holiday Tradition
As a young girl, my family and I spent Christmas Eve with the radio dialed into NPR listening to NORAD's tracking of Santa. Listening to the frequent updates only made the anticipation of Santa's arrival on Christmas morning that much more magical.
Even though this dates me, the days of listening to this time-honored tradition on radio are long gone. Now you can track Santa on your mobile device or computer using Google Earth. It's a modern age, and Santa has kept up with the changing times.
For the most trusted Santa tracking resource, gather the kids and visit NORAD Tracks Santa! Not only can children count down the days until presents land under the tree, but they can explore the North Pole and Santa's Village. There's even a holiday sound track provided by the U.S. Air Force Academy Band. If that's not enough festive fun, an expanded menu provides Christmas games and movies.
The history behind this tradition is heartwarming as well. Our military members are not only skilled warriors, but they have been caring for children during the most joyous season of the year for decades. Here's a little background on NORAD's Santa tracking.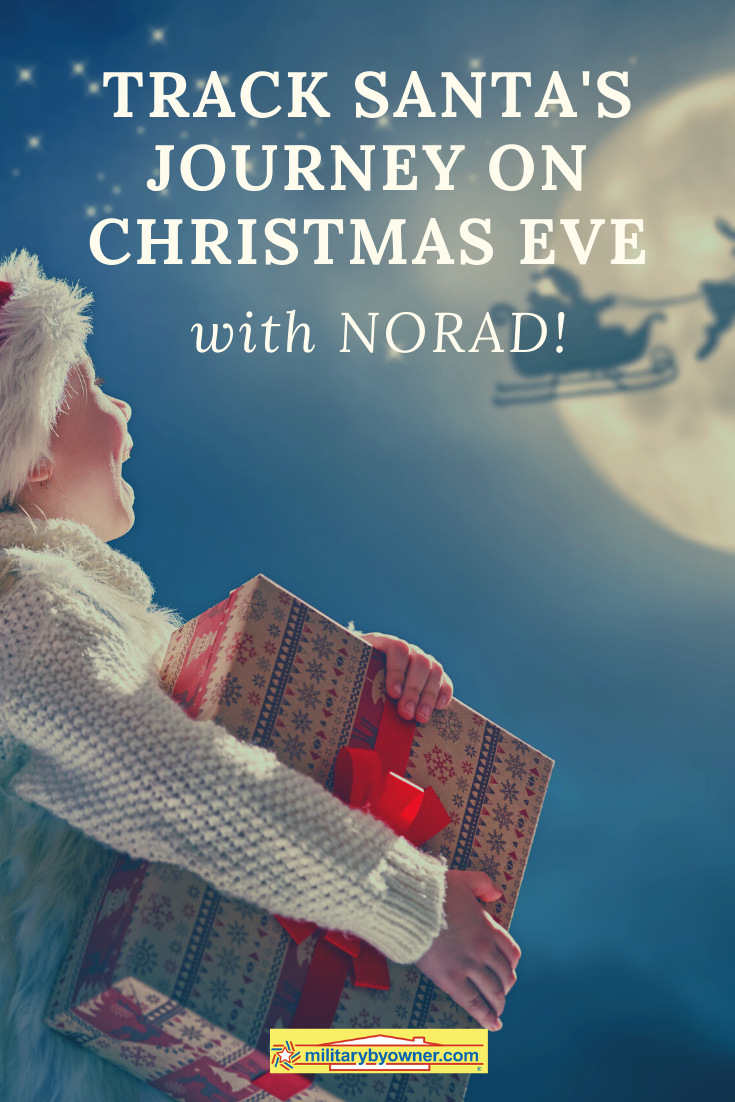 From NORAD HQ: Why We Track Santa
For over 60 years, NORAD and its predecessor, the Continental Air Defense Command (CONAD), have tracked Santa's flight.
The tradition began in 1955 after a Colorado Springs-based Sears Roebuck & Co. advertisement misprinted the telephone number for children to call Santa. Instead of reaching Santa, the phone number put kids through to the CONAD Commander-in-Chief's operations "hotline." The Director of Operations at the time, Colonel Harry Shoup, had his staff check the radar for indications of Santa making his way south from the North Pole. Children who called were given updates on his location, and a tradition was born.
In 1958, the governments of Canada and the United States created a bi-national air defense command for North America called the North American Aerospace Defense Command, also known as NORAD, which then took on the tradition of tracking Santa.
NORAD relies on volunteers to make the program successful. Each volunteer handles about 40 telephone calls per hour, and the team typically handles more than 12,000 emails and greater than 70,000 telephone calls from two hundred countries and territories.
Starting on December 24, families can email NORAD at noradtrackssanta@outlook.com or call 1-877-HI-NORAD for the most up-to-date tracking information.
Although NORAD is known as the premier source for tracking Santa, kids never get enough of interacting with the big guy dressed in red. Just for fun, here are a few more ways to get in touch with the North Pole's most famous resident and his trusty cast of elves and reindeer.
Alexa and Google Assistant have entertaining stories, jokes, and pretty much anything else related to Christmas.
The Message from Santa App allows kids to create a wish list, receive a phone call from Santa, and add their siblings to the Naughty List!
Would you like an official email from Santa? Reach out to Official Santa Mail for a personalized note.
Perhaps following NORAD or interacting with Santa virtually will become a new holiday tradition for you and your family?
From all of us at MilitaryByOwner, we wish you a very Merry Christmas!