Settling Into Your New Home After PCS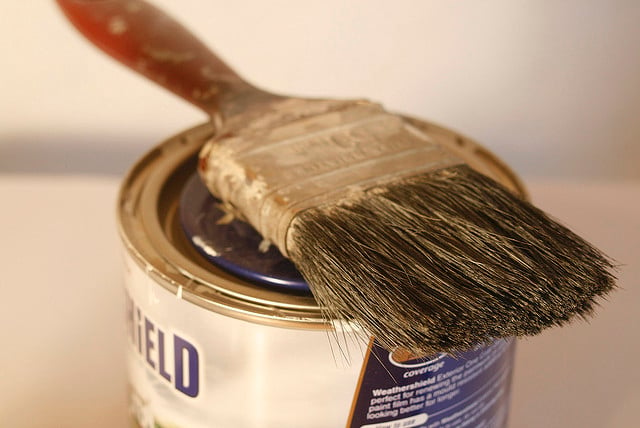 It's the height of PCS season for military families, and you may find yourself squarely in the throes of packing, moving, and traveling along with thousands of other families. While the upheaval of transition is certainly an expected part of military life, hang in there and soon you can relax and enjoy the early days in your new home.
MilitaryByOwner's new e-book, Bloom Where PCS Plants You, is a free guide filled with helpful tips for the days immediately preceding and after your move. Before you tame the boxes and settle your household goods, you'll want to make sure everything is good to go. Consider these tips from the experienced military spouses who make up the team of writers here at MilitaryByOwner:
Go from room to room, ceiling to floor.
Clean out light fixtures and add any needed new light bulbs.
Wipe down walls and touch up trim with scuff-erasing sponges.
Disinfect light switches and door knobs.
Repaint rooms or replace carpeting, if needed.
Start a cycle in the washing machine with hot water, a quart of white vinegar, and a cup of baking soda. When the washer tub fills, allow it soak for an hour, then complete the cycle.
Check the lint filter on the dryer for any lint residue.
Wipe down the oven, stove top, range hood, and microwave.
With a cup of distilled vinegar and 2 cups of hot water, clean the refrigerator and freezer. Add a box of baking soda or two to prevent interior odors.
Plan a shopping list for stocking the pantry for easy to prepare meals.
Stock bathrooms with toilet paper, hand soap, and air freshener.
Sweep out any cobwebs from the basement, garage, or shed.
Safety first!
Check smoke alarms and carbon monoxide alarms to ensure the units are in good working order and replace batteries as needed.
Discuss an emergency exit plan with your family, in case of fire or severe weather.
Brush clean the vent registers and check if the air filters need to be replaced.
Need to escape the sea of boxes?
Plan for a daily break from the unpacking:
Take a walk to the local park.
Get tickets to go see a movie
Get connected!
Google free things to do in your new city.
Greet your new neighbors and ask them what their favorite local spots may be.
Ask fellow parents at your children's school what they enjoy in the area.
Before you know it, you'll be settled in and will have chalked up this latest move as another successful PCS story!
Want more helpful tips? Click below to download your FREE PCS e-book!
Special thanks to Mary Ann Eckberg for the helpful household tips!