Short-term Rentals and Furnished Apartments on MilitaryByOwner
When you've got short term orders or you're waiting on housing, base lodging offers the easiest option for a quick move-in without the hassle of a long-term lease. With base lodging, you don't need to worry about moving in furniture, setting up utilities, or making sure you've got a decent WiFi connection.
But...who wants to live in base lodging for more than a few days?
Take it from someone who spent six weeks in lodging (and I know many reading this have spent even longer in TLF) with a husband, a massive dog, suitcases, and all the boxes of items we didn't want to leave to the movers--you need another option for lodging if you're going to spend a month or more in short-term housing!
The only problem with a short-term rental is that it can be tough to find and, when you do find it, it's usually of the break-the-bank corporate housing variety. When you don't have a fancy business account footing the bill for corporate lodging because you're on TDY orders or you're a geobachelor trying to save money, then what?
We've got a solution! [cue the drum roll, please!]
You can now search for short-term housing on MilitaryByOwner! Wahoo!
We know that there's a need for short-term housing. We've previously covered the growing trend of the geographical bachelor movement within the military. Geobaching, as it's commonly known, refers to the practice of a service member living apart from his or her family. This typically happens for one of several reasons, including better educational opportunities for the children, employment opportunities for the spouse, or specific healthcare needs that the new duty station cannot address.
You can read a little more about the challenges and advantages of geobaching in the following posts:
So, if you're on short term orders or you're a geobachelor looking to save some money, here are the four steps you'll need to find short-term housing through MilitaryByOwner:
You can complete a regular rental search, and then use the "lease term" box to search for monthly leases. However, this will typically only yield a small number of listings, as many listings are simply noted as "negotiable" terms.
In the "Keyword/Phrase" box, type in "short term." You'll find a list of short-term housing all across the U.S.
Then, under the search filter "furnished," select "yes."
Finally, update the state in the search filters, and then the base. If listings are available near your new duty station, you'll find them in your search results!
Check out the great short-term rental options currently available on MilitaryByOwner:
Twentynine Palms, CA: $800/month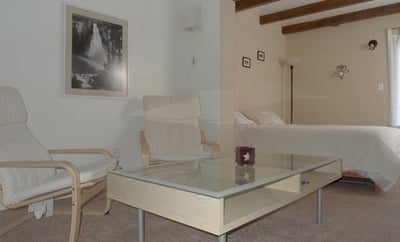 This quaint 1-bedroom, 1-bath unit features a clean, whitewashed look for your new California lifestyle! You have lots of parking at this unit, so friends can visit and enjoy hanging out in your fenced yard while you grill on the provided cooking equipment. You can even have your furry friend join in on the fun! (upon approval)
Fort Belvoir, VA: $1,750/month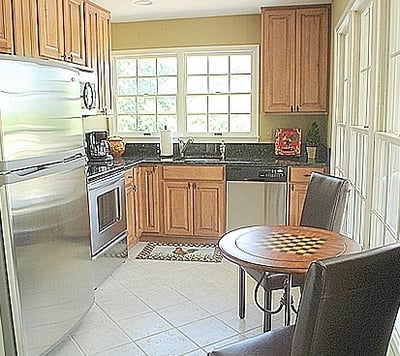 If I were looking for temporary lodging near Fort Belvoir, this rental would definitely make it onto my short list! Located in the quaint, German-style town of Occoquan, this updated 1-bedroom, 1-bath features great views. It's in walking distance to shops and restaurants, and though you can't see it in this picture, there's a killer hill adjacent to this building that'll definitely help keep you fit when you can't make it to the gym!
Joint Base Little Creek Fort Story, Norfolk, VA: $1,890/month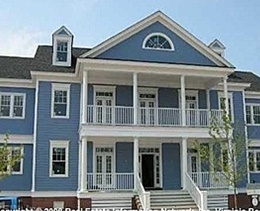 Perhaps it's our current landlocked duty station, but if we were stationed in Norfolk for a temporary assignment or even waiting on housing for several months, then I would definitely want to take advantage of the easy access to beach that this condo offers. This elegant, updated condo features 2 bedrooms and 2 bathrooms, which is rare in short-term housing! As a bonus, you have access to condo amenities including a pool and fitness center.

*Please note, while the above properties are no longer listed, take a look at the current short-term rental listings on MilitaryByOwner.