TAPS Good Grief Camps: Making a Difference for Military Kids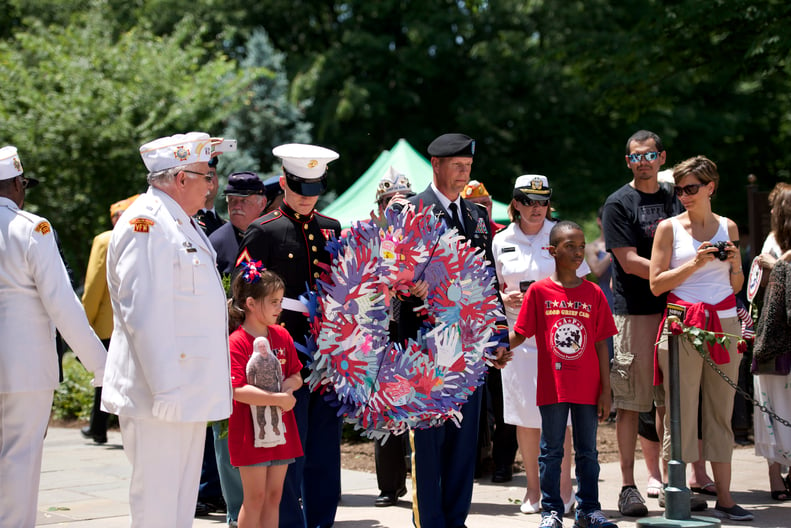 As the Month of the Military Child draws to a close, I'd like to bring your attention to a special group of military children: those who've experienced the death of a parent while on active duty.
The Tragedy Assistance Program for Survivors (TAPS) makes sure these kids are not forgotten.
TAPS' mission is to provide support for families and loved ones grieving the death of a loved one who served in the armed forces, regardless of the cause, with its outstanding peer support network as well as grief resources, printed materials, and a phone line open 24 hours a day/7 days a week. Since 1994, TAPS has assisted over 50,000 surviving family members, casualty officers, and caregivers.
Reaching the Youngest Survivors
TAPS works because its founder and peer mentors have experienced this deepest grief personally. At the heart of TAPS is the Peer Mentor Network comprised of hundreds of surviving family members. These survivors volunteer their time to reach out to the newly bereaved and give understanding and support in a way that no one else can. The vision for TAPS was born at the kitchen table of Bonnie Carroll, who founded the organization following the death of her husband, Brigadier General Tom Carroll, in an Army C-12 plane crash in 1992.
Along with Survivor Seminars and retreats, TAPS offers Good Grief Camps for children ages 4-19 who've lost a loved one in military service. These camps, including traditional camps with overnight stays and day camps that run concurrently with adult seminars, are run by trained grief facilitators and volunteers.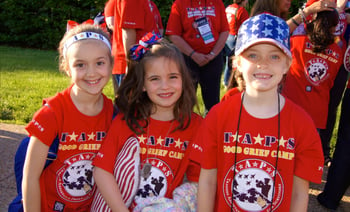 Good Grief Camps Offer:
Knowledge that they are not alone in their grief journey
A safe place to express themselves and come to terms with their loss
An opportunity to learn coping skills
A chance to honor their military hero
Time to be with others who are "just like them."
One of the highlights of the Good Grief camps is the pairing of each child with a military mentor for the duration of the camp, letting them know they are still part of the military family. Mentors often keep in contact with the child and family long after the seminars end.
With the largest camp, the Memorial Day Camp, coming up, TAPS is seeking qualified volunteers. (As many as 500 children will attend this camp). TAPS is looking for an additional 200 active duty, Reserve, National Guard, and veteran or retired members of the Armed Forces to serve as military mentors at the 2015 National Military Survivor Seminar and Good Grief Campin Arlington, Va.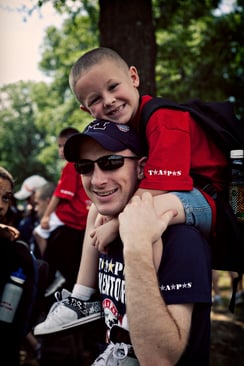 What a difference these mentors make in the lives of our littlest heroes!
"One little boy I worked with, upon entering our Good Grief Camp meeting room and seeing 20 active duty service men and women in uniform, exclaimed, 'This is the best day ever!' He was 4 years old and his dad had died a year prior," said Vanessa Daley, TAPS Youth Programs and Regional Seminars Project Manager. "To him, getting to spend a whole weekend with a Soldier was like Christmas Day."
"Some of these children have not been able to even say their loved one's name until they attend a Good Grief Camp," said Stephanie Swisher, TAPS Youth Programs Senior Manager. "Many of these children are able to finally start to talk about their losses in a safe space and know that they will be heard and supported. At every event, we ask for feedback and we always have at least one child who says, 'This has been the best day of my life.'"
Mentors can register as volunteers for the Good Grief Camp online. All registrants must undergo a background check. Visit TAPS' website for a complete list of requirements to sign up as a military mentor.
If you or someone you know are in need of immediate grief support, call the TAPS National Military Survivor Hotline at 1-800-959-TAPS(8277), which is on call 24/7.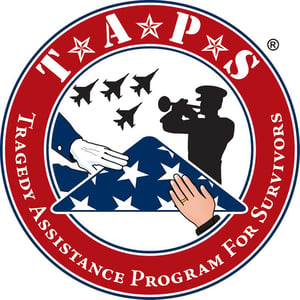 The Tragedy Assistance Program for Survivors (TAPS) is a not-for-profit organization and is not part of, or endorsed by, the Department of Defense. Photos and image courtesy of TAPS. Used with permission.