The Great Roommate Search: 3 Ways to Tell if You're a Good Match!
What do speed dating and looking for a roommate have in common? You might be surprised!
You can make up your mind about whether or not you would want to live with someone in the first two seconds, or so says social psychologist Malcolm Gladwell in his book Blink. Though you may think you're making a snap decision, your brain is actually processing some key pieces of information. When you're roommate shopping, you have very little time to decide whether or not you'll trust someone enough to live with them.
Gladwell explains that, when making a quick judgment, you need to be able to focus on key behaviors to identify whether the stranger that you are essentially "speed dating" is roommate compatible. If you're only focusing on an individual's key behaviors, though, that means you're also missing a lot of the picture, too.
Unfortunately, when you're trying to process inspecting a potential home and a prospective roommate, you can't focus solely on analyzing one at the expense of the other. You're thinking about the rest of the details of your PCS, in-processing, and since you're looking for a roommate, potentially you're also a geo-bachelor worried about your spouse and kids left behind, too.
We'll just assume that your mind is a cluttered mess a lá PCS time by the time you meet your prospective roommate. Keeping that perspective, we'll take Gladwell's advice and recognize that your brain can only target several key pieces of information when processing whether or not your potential roommate is a match.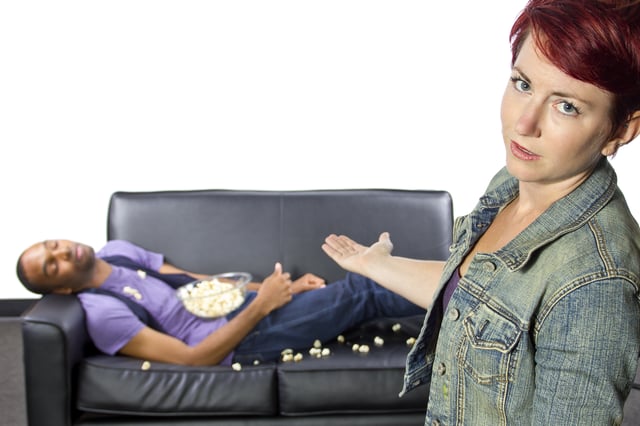 Focus on three key identifiers that will help you determine whether this person would be a good match as a roommate.
1. Courteousness
You don't want to live with a jerk. If your prospective roommate isn't courteous when he is, in keeping with the speed dating theme, courting you, then how considerate will you expect him to be when you're studying for your course or taking a nap because you have duty that night?
Key things to watch out for are whether he responded to your rental inquiry call in a timely manner, whether he scheduled a home tour and kept the appointment (extenuating circumstances aside), and whether he was polite and answered your questions when showing you the home.
If he was texting or on the phone the whole time, then thank him, and leave. Quickly.
Everything You Need to Know About Renting Your First Apartment
2. Maturity

You want to know that your potential roommate will not throw wild parties. It's one thing to enjoy going to parties, but it's another to host them. If your roommate is the host, then you may wind up footing portions of the bill for said parties and cleaning up after them.
If your roommate isn't military, then he or she simply may not understand why you wish to end the party because you need to wake up in three hours for early morning PT. Are you prepared to hear, "Can't you just call in sick?" Um, no.
So, keep a watch out for signs of a party host—a keg, a beer pong table left out permanently (just in case!), trash bags stuffed with just beer cans (at least they made it into the trash can!). The garage would be a great place to keep an eye out for these items.
3. Responsibility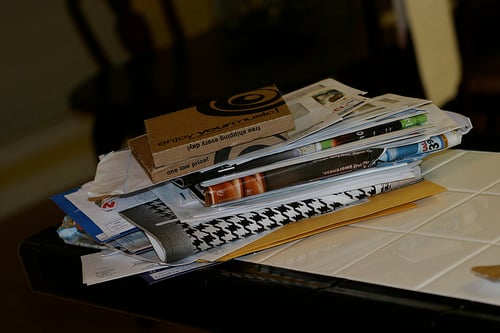 Photo credit: Flickr Charles Williams
You want to know that you won't have to take cold showers because he forgot to pay the electricity bill. Again. A key thing to watch out for is large piles of unopened mail. Also watch for small cues such as burned out lightbulbs and other minor visible maintenance issues. If he doesn't address simple maintenance tasks, then who knows what bigger problems lurk inside the home?
You definitely don't want to spend your summer snuffling and sneezing because you're suffering with allergies from the untreated mold in the home.
If you can watch out for these three identifiers, then you've got a good chance of knowing whether your prospective roommate would be a decent person to live with. Are there any other quick identifiers that you use to figure out if a roommate is a good fit?