Tips for Living On or Off Base in Okinawa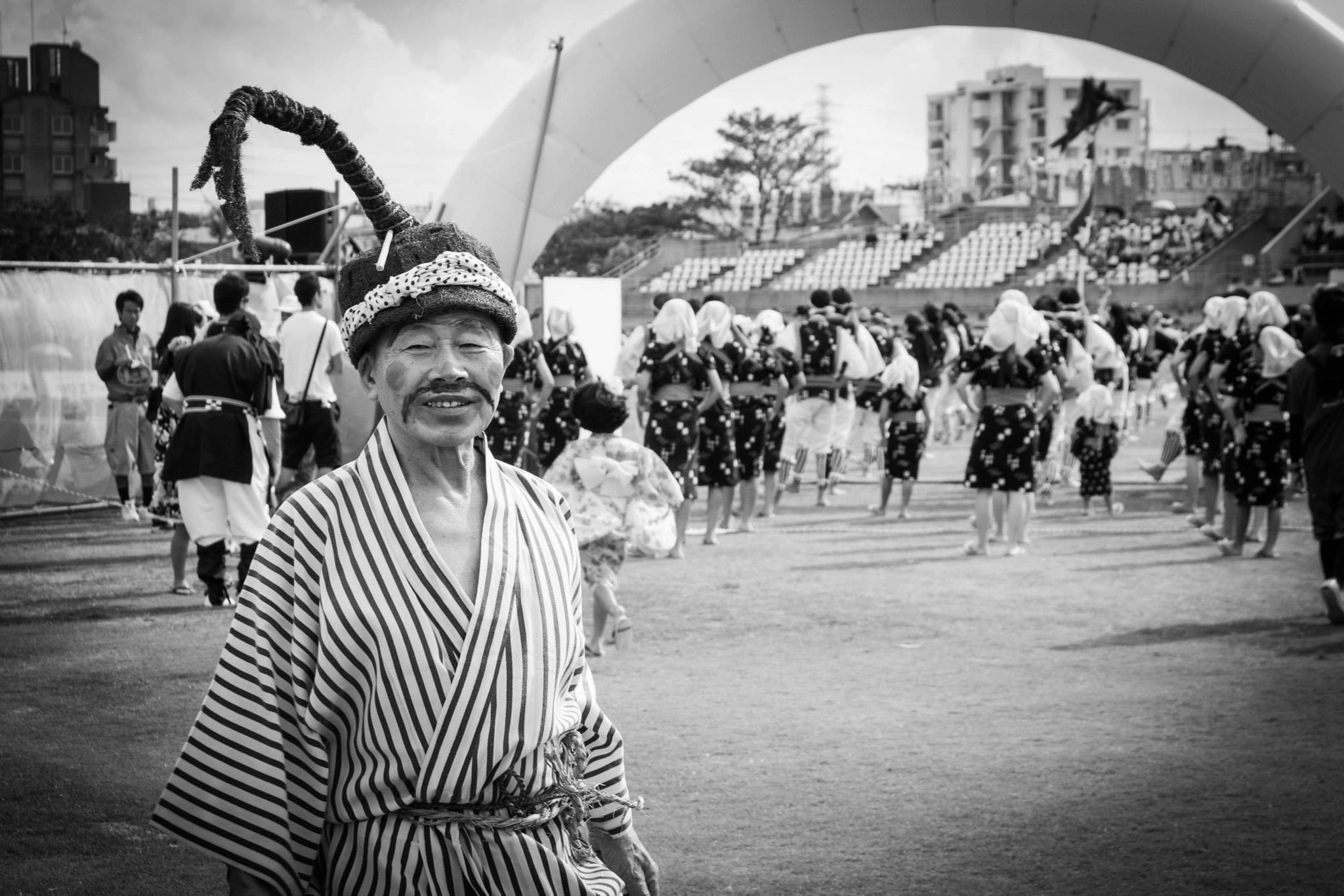 If Okinawa is your first overseas PCS destination, you're going to have questions. Actually, probably very specific questions. We've published several posts about Japan living and continue with the following helpful information for living both on and off base in Okinawa. Be sure to check out these posts:
To put your mind at ease further, Jen, the Marine military spouse contributor to this post, shared firsthand knowledge of how to make the time spent living on the island an experience you'll never forget.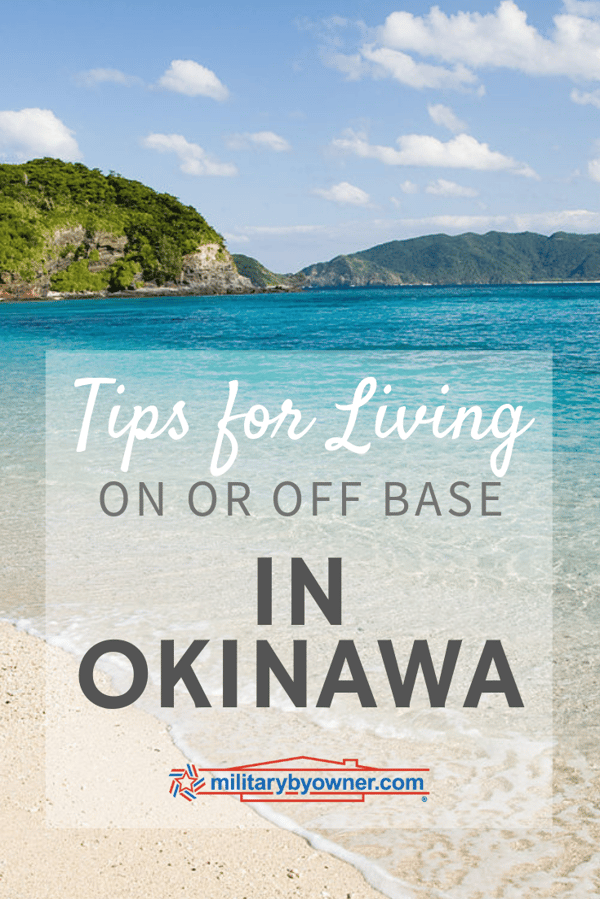 Tips for Living On or Off Base in Okinawa, Japan
Okinawa On-Base Living
The vast majority of those who receive orders to Okinawa are required to live on base for at least a year before considering moving into the local communities. Specific housing areas require a 98% occupancy rate be met before releasing tenants from their military housing contracts. If your decision to relocate progresses, documentation from the housing director and the active duty member's command are necessary.
After the paperwork is submitted, a base briefing is required. Sixty days are allotted for the military member to find a new home in a local community and secure a company to move household items. Financial implications include first and last month's rent for your new home and about $500 for the movers. However, the military does pay about $400 for the moving fees.
Currently, military housing renovations are underway within the main base housing, causing shortages in some areas. Updates include heating and air conditioning improvements, as well as kitchen and bathroom renovations. The construction is scheduled to be finished in 2023.
Families have the option to wait for a house on a different base other than their duty station. Or, when you're eligible, look to the local real estate market, which has also become tight because Japanese landlords earn more rental income from vacationers than military renters.
Okinawa Off-Base Living
As you can expect, June through September are peak PCS months and this is reflected in the lack of off-base housing, especially in what is termed as "American Style." The military warns incoming families that their stays in temporary lodging will likely be longer than expected.
It's common for renters to seek apartments near the popular south end of the island. The Sunabe Seawall touts breathtaking views and access to entertainment such as restaurants and bars. Apartment hunters in this area should expect difficulty finding vacancies. If a property is available, it will be on the small side, likely without an oven, but with a broiling tray instead.
Jen suggests Yomitan is worth considering if your family is large or if more space is desired, as rentals are larger and more affordable in this area. The location is further away, about 20 minutes from the well-known Kadena Air Base.

School Aged Children
Most kids whose families live in Okinawa attend DODEA schools. There are 13 in total: eight elementary, three middle, and two high schools. School registration occurs in the main office of the school your child is zoned for. Be aware, Bechtel Elementary is closed for renovations between 2019-2023.
Some families choose to send their children to local Japanese schools. It is interesting to note that the Japanese school year is different than most Americans are used to. Schools off base start in April and continue through March and schedule three vacation breaks during the year.
To begin your research for a local school, Okinawa Hai has a School Information Index to get started, but most military families highly encourage newcomers to talk with families who already live in Okinawa to get their advice and suggestions before enrollment. This is also true for exploring the homeschool programs that are popular in Okinawa.
For more guidance for housing, pet travel, and school decisions, the Marines have created an in-depth newcomers guide, the Must Know Information, that all branches will benefit from.
Settling into Okinawan Life
Military families stationed in Okinawa often comment on how kind and helpful local citizens are, but there is a contingent of people who are not thrilled Americans are stationed in their country. It's wise to be aware of regular protests near military bases. However, respectful behavior on your part regarding the culture will serve as a friendly gesture.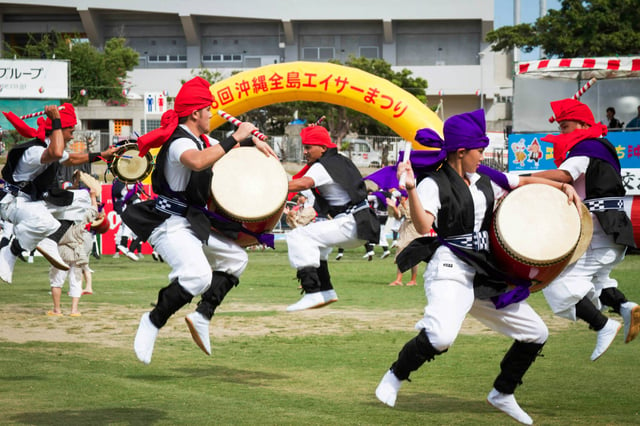 A few more quick tips for living in Okinawa:
It's hot and humid, no way around it! It will take time, but you'll acclimate and expand your shorts and bathing suit collection!
Be very clear about the lease language regarding pets living both on and off base before arrival. There are various restrictions on pets throughout the island.
English spoken by locals is not unheard of, but it's always helpful to have some sort of translation app on hand to make difficult communication easier.
Try as many new cuisine items and cultural activities as possible. You'll never know what you're missing out on if you don't!
Travel is easy and inexpensive. Military families often visit sites in South Korea, Taipei, China, Thailand, Philippines, and Indonesia. Make travel a habit early, and the scariness of foreign languages and transport services wears off.
Several military spouses have recommended reading Okinawa Hai and Okinawa Living well before your departure for up to the minute events and know-how for island living.
Don't let the distance over the ocean to Japan intimidate you! MilitaryByOwner has more information on Okinawa and general overseas PCS information to guide the transition.
Okinawa photos courtesy Heather Whitfield, MilitaryByOwner. Main image via Flickr user aotaro.