To DIY or Not to DIY? Getting Your Best Home Sale Photos!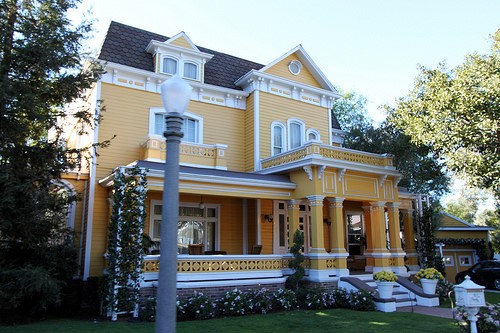 Have you heard the real estate term "pix appeal?" It was born from the idea that quality photos will make or break your home sale or rental advertisement.
Home shoppers are drawn to the visual and will regularly ignore written descriptions of houses if there is not an inspirational photo attached.
With the availability of digital cameras today, savvy buyers and renters will not excuse dimly lit, awkwardly shot, or misleading photographs. The dominance of online house hunting has brought about the question, "Do I need professional photos, or will my own camera will suffice?" The answer is not a one-size-fits-all solution. Each circumstance is different and should be evaluated for individual strengths and weaknesses.
Professional Photography
When hiring a photographer, a bit of investigation is necessary to ensure they're the best professional for your needs. Darryl Glade, CEO of IMOTO, a real estate photography firm, says, "A lot of professional photographers seek to create artistic renditions. You really want photos done from the perspective of marketing and selling the house." He also suggests searching prospective portfolios for a style is similar to yours.
Pros:
Knowledgeable about angles, lighting, and high-end camera technology.
Proficient with time management; turnaround should be quick.
Photography software will perk up any home, even possibly inserting computer generated furniture and staging techniques.
Cons:
Added expense.
Limited appointment schedules. May not be able to capture the house's best light as it shifts.
Need to research professional's portfolios and real estate photo experience.
DIY or Agent Photos
Full service real estate firms vary with what type of cameras they use. Some will work with a digital camera and others will pull out their camera phones. Inquire which technique yours will use for the listing. If choosing to take the photos of your home on your own, there are strategies that will enhance the final product.
Appropriate staging is always necessary to make buyers feel at home in your space, which is what is actually for sale, not your personal property. When framing the photos with the camera, be aware of how the space is occupied.
Lighting and angles in the home are also important to capture in a photo, especially for the exterior shot, which is generally viewed first. Have a friend scrutinize the picture to for detractions. Are there parked cars in the picture or overhead electrical wires? Shooting numerous photos at various times of day, at different height levels, and with different lenses or settings will provide an abundance of choices for the best home listing options.
Pros:
Can be very selective when choosing pictures to find the best one.
Hot selling neighborhoods won't need professional photographs.
Adjustments to photos can be made easily to update listing.
Cons:
As price points increase, professional pictures are expected.
Novice photography may not be able to capture the best features of the home accurately.
Outstanding professional photos sell homes faster.
Cindy Miller, a Grein Group Help-U-Sell agent in Stafford, Virginia, offers her realistic opinion to the nature of photography in real estate. She often uses the analogy of online dating when preparing clients. No one likes to be surprised on a first date, and the same holds true for a Sunday open house!
A beautiful, touched-up picture will drive people to visit the home, but if it's unrealistic, buyers will not be inclined to make the purchase. She also notes that although it is very important for quality photos to accentuate the house, they are only a part of the selling equation. The home must be staged, presented accurately, and have a fair price in order to sell quickly.
Now, let's check your home photo savvy! Do you recognize the home in the above photo?

photo credit: SOLIS Residence @ Wisteria Lane via photopin (license)