What to Do on the Day of Your Space-A Flight
By Stephanie Montague of Poppin' Smoke
You've been planning your Space-A flight, and it's finally time to travel! After watching passenger terminal Facebook pages for weeks, you see a flight (a.k.a. mission) to your desired destination, and it has seats available. You've just completed the first step in your Space-A journey: identifying your target flight.
Now there are several more steps in the process, each with specific instructions and reminders. Use this guide to learn what you need to know at each step to ensure your trip goes as smoothly as possible.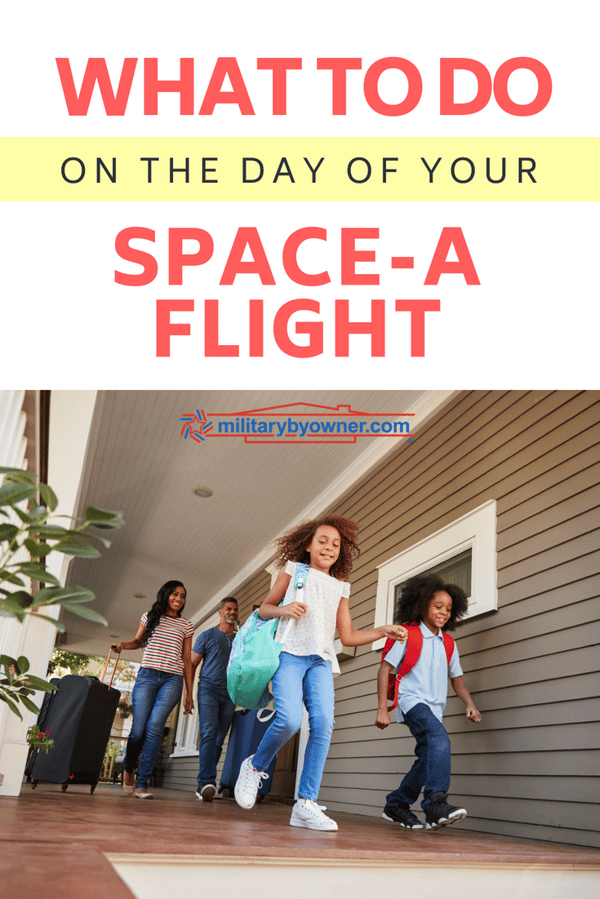 What to Bring on Your Space-A Flight
When packing for your Space-A flight, be sure you have all of the following:
Military IDs and passports (if traveling to/from a foreign country) for all passengers 10 years or older. If you are traveling with children younger than 10 who do not have an ID card, bring a MilConnect printout that shows their DOD ID number.
Any required paperwork, such as your leave form if you are active duty or the memo from your sponsor's command if you are a dependent traveling without your service member.
Layered clothing. It can be very cold or very warm on the plane, depending on the type of aircraft and where you're sitting.
Games and activities for children. Ear protection in the form of headphones – or even earmuffs – is also a good idea. The flight crew will give you foam earplugs, but they may not be comfortable or suitable for young children
Snacks. Even if you order a box meal for the flight, you won't get it until you're onboard, and you could be waiting in the terminal for several hours.
Small, inflatable mattresses or sleeping pads in case you fly in a cargo plane and have room to stretch out on the floor.
Now that you're all packed, follow these steps on the day of your flight.
1) Mark Yourself Present
Within 24 hours of the Roll Call time listed on the passenger terminal's Facebook page, go to the terminal in person to sign in, i.e., "mark yourself present." Bring your military ID and the aforementioned paperwork. You should also have a copy of your signup e-mail as proof of the date and time you sent it in case the passenger terminal does not have you in their system. Be sure to verify that the passenger terminal has the correct destination and number of travelers.
Important: you must mark yourself present before Roll Call commences.
2) Monitor the Flights Carefully
When you're this close to your planned flight, you don't want to miss any last-minute changes, such as an earlier Roll Call. Check the passenger terminal's Facebook page hourly to see if they have refreshed their slides.
3) Go to the Terminal 1 – 2 hours prior to Roll Call
There is no advantage to arriving earlier, because priority for Space-A seats is determined by signup date. Nonetheless, it's good to allow a cushion in case of last-minute changes.
Before you go to the terminal, return your rental car, check out of your hotel, and take care of anything else you need to do before departing; if you are selected for the flight, you might not have time for those tasks after Roll Call. Bring all of your luggage and any dependents traveling with you to the terminal.
4) Listen for Your Name at Roll Call
If you are selected, go to the counter with your military ID, paperwork, and the military IDs of your dependents. The passenger terminal staff will tell you the estimated time for baggage check, which could be in a few minutes or a few hours. Either way, at the time of Roll Call, you should be ready to go.
5) Check Your Luggage and Get Your Boarding Passes
When it's time to check bags, you, your dependents, and all of your luggage must be present at the counter. On most flights, each passenger can check two bags of up to 70 lbs each. You can also check car seats, which do not count towards your baggage allowance. On some smaller aircraft, weight limits may be as low as 30 lbs. The Air Mobility Command website has detailed information on baggage allowances.
During baggage check, you can request a meal (if meals are offered — usually a box lunch with sandwich, chips, cookie, and drink), which costs $5-10, depending on the base.
After you've checked your bags and have your boarding passes, you are "manifested" on the flight. Passenger terminal staff will tell you the estimated boarding time, but keep in mind that it often changes without notice, so stay in the terminal.
6) Board the Plane and Take Your Seat
When boarding begins, all passengers go through security. Military passenger terminals follow TSA regulations, so you have the same restrictions for carry-on items as on civilian planes. You sit in a secure area of the terminal until the bus arrives to take you to the aircraft. The crew will pass out earplugs at some point during the boarding process.
If you are on a Patriot Express flight, your boarding pass will list your assigned seat. On other Space-A aircraft, you select your own seats on a first-come, first-served basis. The crew may allow passengers with small children to board first, but not always.
7) What to Expect During the Flight
Unless you are on a Patriot Express, which has full in-flight service, most Space-A flights are do-it-yourself. The crew provides water and sometimes chips or cookies, but you must get those refreshments yourself.
Depending on the type of aircraft, there may be regular seats or web seating along the sides of the plane. If it's a cargo plane and there is space on the floor, you may be able to lie on a blanket or compact air mattress (if you brought one) after the plane reaches altitude and you are given permission to do so.
Those are the main steps in a Space-A journey. Of course, you could have some hiccups along the way, such as delays and cancelled flights. You may not even get a seat on the first flight you try for, so you might have to repeat the whole process another day. Whatever happens, try to stay positive and remember the #1 rule of flying Space-A: think of it as an adventure!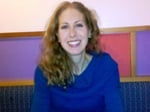 About the author: Stephanie Montague is the founder of Poppin' Smoke, a website designed to encourage members of the military community to use their military benefits for (fun) travel. Stephanie and her husband have been traveling the world since he retired from the Army in 2015. Through Poppin' Smoke, Stephanie shares everything she and her husband learn about Space-A travel and using military benefits while abroad.
Stephanie shares news from military MWR facilities, updates from other military blogs, and links to great travel content on the Poppin' Smoke Facebook Page.