Your PCS Move to Fort Buchanan, Puerto Rico
Welcome to Fort Buchanan in Puerto Rico!
Fort Buchanan is known as the "Sentinel of the Caribbean," and is the only active U.S. Army installation on Puerto Rico and in the Greater Antilles. This Army post is located by Guaynabo City near the capital city of San Juan and is used primarily for Reserve and National Guard units.
The island of Puerto Rico is known as the "Island of Enchantment," and you'll soon discover why!
Newcomers to Fort Buchanan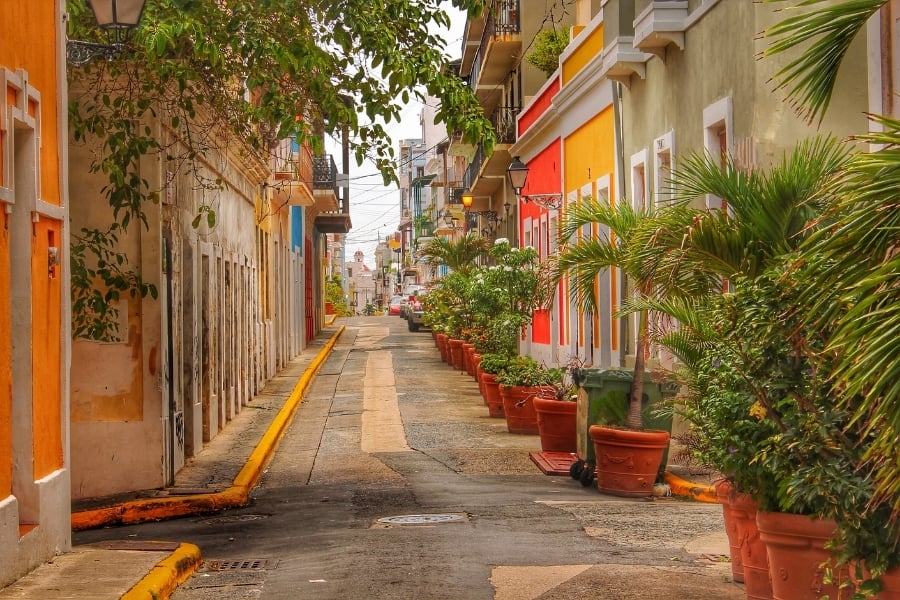 A view of Old San Juan, Puerto Rico. Photo from Canva.
Who's stationed at Fort Buchanan?
From Army.mil:
"Fort Buchanan is host to a number of tenant activities, such as: the 1st Mission Support Command, the U.S. Army Reserve major tenant unit; the Puerto Rico National Guard Joint Forces Headquarters (JFHQ); Navy Operational Support Center (NOSC); USMC Det. 1, Landing Support Company, Combat Logistics Regiment 45; Army & Air Force Exchange Services (AAFES); Defense Commissary Agency (DECA); Rodriguez Army Health Clinic (RAHC); Fort Buchanan Veterinary Treatment Facility; Defense Military Pay Office (DMPO); Defense Contracting Audit Agency; TRICARE; Civilian Personnel Advisory Center (CPAC), among others.

Fort Buchanan also hosts a number of non-DoD organizations that provide valuable services to Soldiers, their dependents, and community members, such as: Pentagon Federal Credit Union, Banco Popular de Puerto Rico, AAFES Concessionaires and the U.S. Customs and Border Patrol."
Fort Buchanan is home to Active Duty, Reserve, and National Guard soldiers along with some Air Force and Navy personnel and DOD civilians. The installation also supports more than 30 federal agencies in Puerto Rico and the U.S. Virgin Islands. It's a unique and strategic location, able to provide support to missions in the Caribbean and Central and South America area of responsibility.
U.S. Army Garrison Fort Buchanan covers 746+ acres, to include Army Family Housing. There are approximately 130,000 veterans, retirees, civilians, active duty military, and dependents in Puerto Rico, Virgin Islands, and Latin America.
Connect with the Fort Buchanan newcomers' program.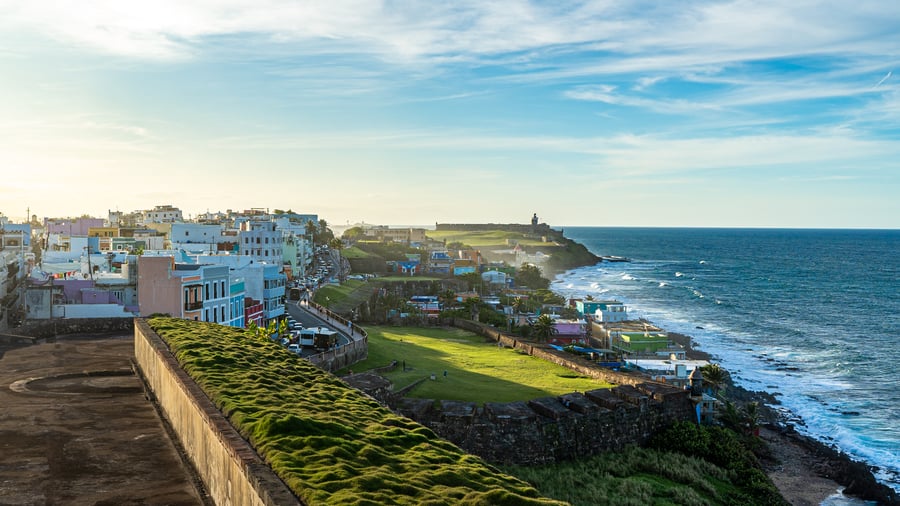 San Juan, Puerto Rico. Photo by Wei Zeng on Unsplash
Living in Puerto Rico
Welcome to your tropical paradise!
Puerto Rico is a U.S. territory. It's classified as an "unincorporated territory," which means the island is controlled by the U.S. government but is separate from the mainland. Spanish is the official language of Puerto Rico, with English the second official language.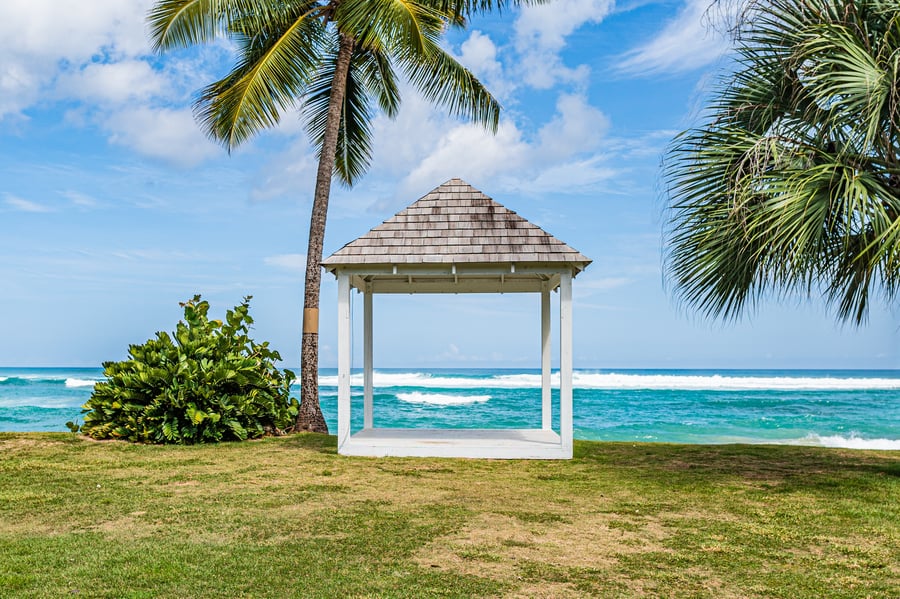 Isabela, Puerto Rico. Photo by AL Seveni on Unsplash.
Puerto Rico is full of natural beauty and is known for its gorgeous ocean views, the la Cordillera Central (Puerto Rico's interior mountain region), tropical forests, and white sand beaches. The main island is about 100 x 35 miles and is similar to the size of Connecticut. There are also four other small islands and hundreds of cays and islets that are part of Puerto Rico.
Immerse yourself in the exotic food and drink, take in an area festival, soak up the sun, and of course, try the locally grown coffee! But one of the biggest draws to this area may be the hospitality, friendliness, and warmth of the local people.
From Discover Puerto Rico:
"Boricuas, as we call the locals, are optimistic and energetic people, proud of their cultural heritage and history, which emerges from a mix of Taíno, Spanish, and African traditions."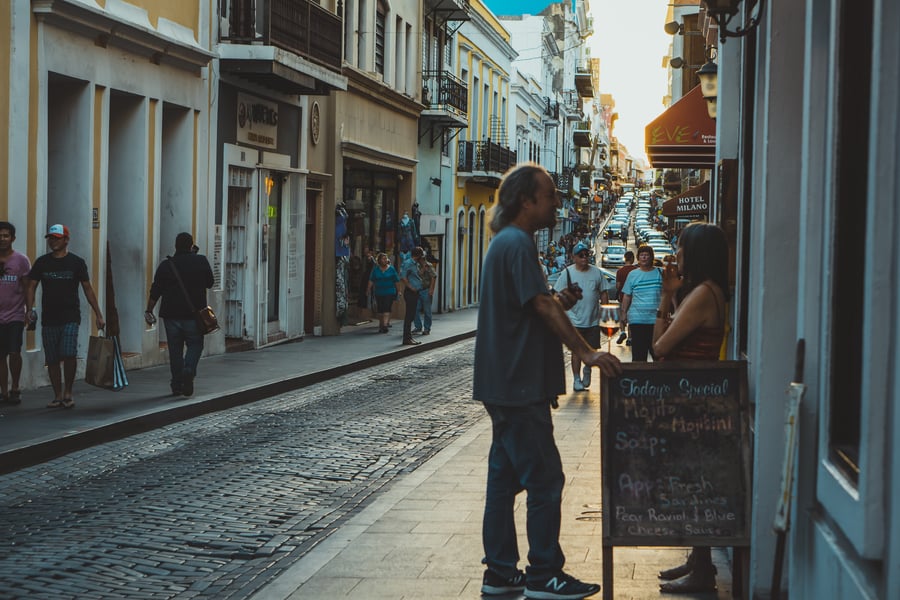 Old San Juan. Photo by Tatiana Rodriguez on Unsplash
Fort Buchanan Housing
Fort Buchanan's military housing area, Las Colinas, includes homes with two, three, and four bedrooms. Homes range in size from 1100-1600 square feet.
The housing office provides housing referrals to those wanting to live off-post. You can also check in with the housing office for information about temporary lodging, your Overseas Housing Allowance, and more.
Fort Buchanan housing office information:
The Fort Buchanan Army Family Housing Division (AFHD) location: South Gate Road, Building #34
Army Family Housing Services Office phone: (787) 707-3367 / 2317 / 3153 or 3256


San Juan street. Photo from Canva.
Fort Buchanan Off Post Housing
Cities near Fort Buchanan include Guaynabo, San Juan, Catano, and Bayamon. Puerto Rico has a high cost of living. According to Military OneSource,
"Surpassed only by New York City, NY, and Key West, FL, San Juan, PR has the third highest cost of living in the U.S. or its commonwealths."
An assignment to Puerto Rico is considered overseas, so military members will be entitled to an Overseas Housing Allowance (OHA). Here are some examples of OHA from the DOD for Puerto Rico location San Juan (including Bayamon, Carolina, and Fort Buchanan location code PR080), current as of August 2021. See more rates here.
E-2 without dependents:
OHA Rental Allowance: $1649.70
Utility/Recurring Maintenance Allowance: $714
Move-In-Housing Allowance (MIHA): $1322
E-7 with dependents:
OHA Rental Allowance: $2000
Utility/Recurring Maintenance Allowance: $952
Move-In-Housing Allowance (MIHA): $1322
O-1 without dependents:
OHA Rental Allowance: $1710
Utility/Recurring Maintenance Allowance: $714
Move-In-Housing Allowance (MIHA): $1322
O-4 with dependents:
OHA Rental Allowance: $2500
Utility/Recurring Maintenance Allowance: $952
Move-In-Housing Allowance (MIHA): $1322


---
Create your own island getaway!
Take a tour of this gorgeous condo for sale near Fort Buchanan.
3 Bed, 2 Bath (Condo)
For Sale: $395,000
MilitaryByOwner Listing MBO1471141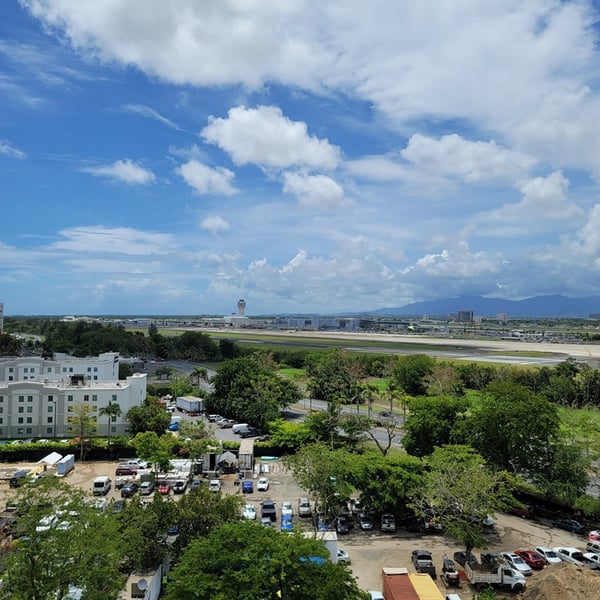 Nestled between gorgeous mountain and ocean views, you'll find this beautiful condo close to everything you need for convenient island living! This luxurious 1,448-square-foot corner unit comes furnished and complete with washer and dryer. Relax on the deck to absorb the tropical vibes, then head to the gym, pool, or outdoor recreation areas. The 3-bedroom, 2-bath condo is conveniently located near the Luis Muños Marín International Airport and across the street from the famous Hotel San Juan and Casino. It's located in the Los Pinos Condominium Complex and comes with two assigned parking spaces (one covered).
Other features: marble floors throughout, well maintained, condo clubhouse, and playground.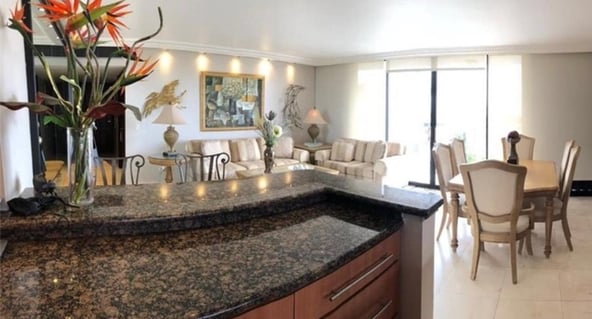 Click the listing above for more information about this home!
---
Fort Buchanan Schools
There are six DODEA schools located on the island, three of them on Fort Buchanan. These are part of the Antilles Consolidated School System (ACSS), part of the Domestic Dependent Elementary and Secondary Schools (DDESS). This system falls under the Department of Defense Education Activity (DODEA).
Fort Buchanan's three schools include: PreK-4, a middle school for grades 5-8, and a high school for grades 9-12. Visit the DDESS Puerto Rico Schools website for more information.
Off post, you'll find other local school options along with over 100 private schools in the metro area, with programs offered in both English and Spanish. Puerto Rico follows the same federal educational guidelines as the rest of the U.S.
Connect with the Fort Buchanan School Support Services for more information and support.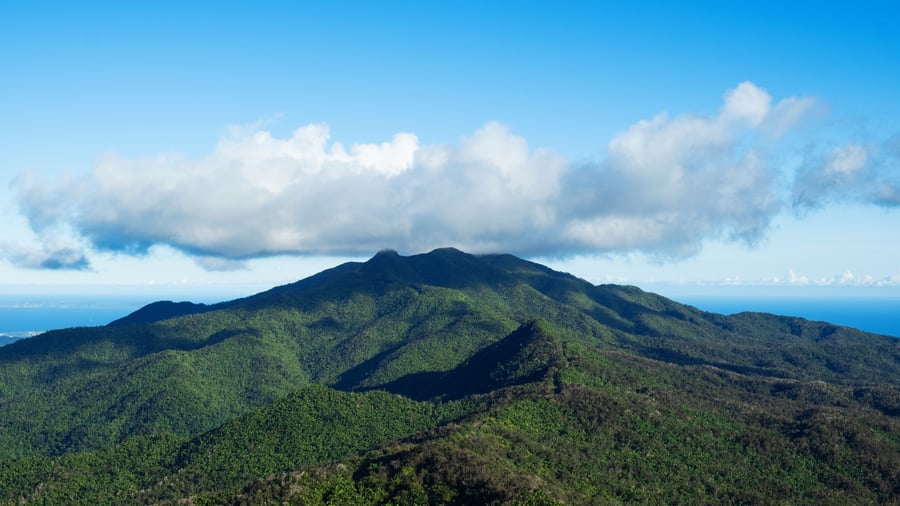 El Yunque Rainforest. Photo by Wenhao Ryan on Unsplash
Things to Do Near Fort Buchanan
One of the best parts of a military assignment is the opportunity to explore a new area. If you run out of things to do in Puerto Rico, you're not doing it right!
First things first, connect with the Fort Buchanan MWR to check out the multitude of activities available right on post. You'll find golfing, horseback riding, a bowling alley, skeet shooting, and arts and crafts. The MWR posts a regular calendar of activities and wellness programs.
Fort Buchanan Outdoor Recreation offers rentals on kayaks, camping equipment, scuba gear, sports equipment, outdoor games, and picnic and party equipment. There are also four picnic areas on post that you can rent for a nominal fee.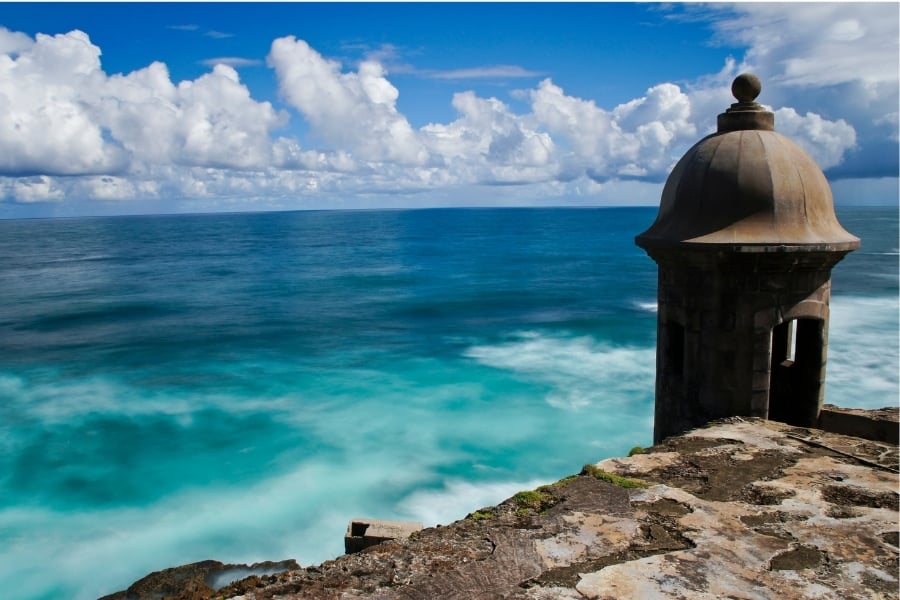 Castillo San Felipe del Morro "El Morro" in Puerto Rico. Photo from Canva.
Ready to explore off post? Here are a few ideas to begin your adventures.
The beaches: There are over 270 miles of coastline in Puerto Rico! Whether you're looking for tranquil waters or a great surfing spot, you're in luck. Take a look at this list of the best beaches in Puerto Rico.
Hiking: Explore the rainforest, wetlands, or trails on foot. Find details about over 146 hiking, running, and even mountain biking trails in the best trails in Puerto Rico according to AllTrails.
Shopping: Local handcrafted items, souvenirs, or want to shop till you drop at a mall or shopping center: you can find it all! Find your preferred excursion in this Puerto Rico shopping directory.
Local tours: Where to start? Try one of these!
Casa BACARDI Puerto Rico: Lover of rum? Visit the world's largest rum distillery! Take a historical tour, rum tasting tour, or attend a mixology class.
Bus and Trolley tours: One of the best ways to get to know a new place is by driving around. Sit back and let someone else handle the driving while you take a guided bus tour of Old San Juan, El Yunque National Forest, coffee plantations, historic sites, and so much more. See Puerto Rico's best bus and trolley tours.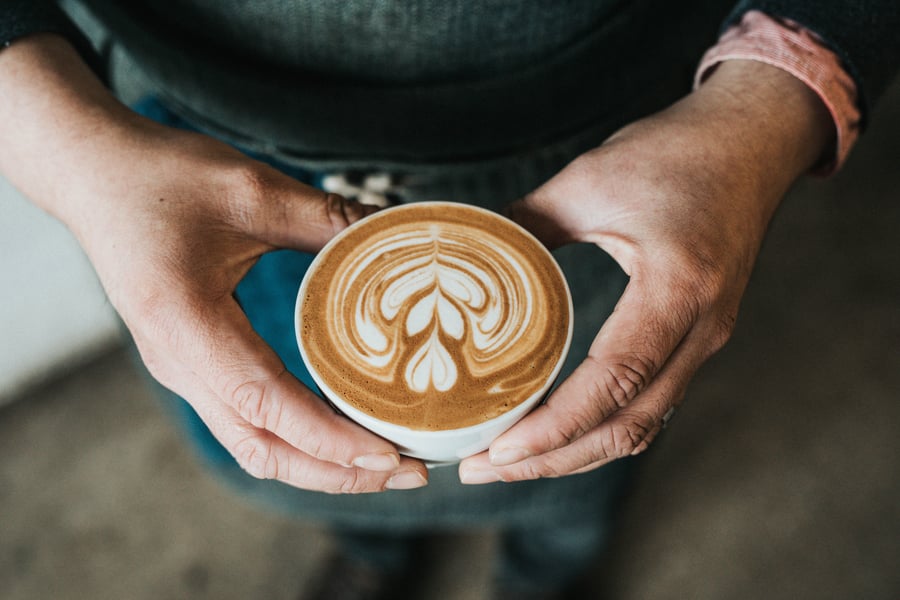 Photo by Nathan Dumlao on Unsplash
The foodie life: Food trucks, fine dining, a "pork highway"? It's here! Locals recommend you drive around and try food at all the places you come across to find your favorite. The Pork Highway (it really is a thing) is a stretch of highway along Route 184. Called the La Ruta del Lechón, you'll find many places to sample lechón (spit-roasted whole pig) at the area's lechoneras, which are roadside open-air eateries. Discover more culinary adventures in Puerto Rico.
Coffee fanatic? You'll revel in the 200-year history of Puerto Rican coffee. The island's volcanic soil paired with coffee beans grown at high altitudes makes for a delicious cup of coffee for you. Find coffee destinations here.
We've barely scratched the surface of all you can expect to do and see at your Fort Buchanan assignment. We wish you all the best and hope you enjoy your time spent on the Island of Enchantment!
Want to stay updated with more helpful information for your military life? Subscribe to MilitaryByOwner's newsletter.