10 Homecoming Date Ideas on a Budget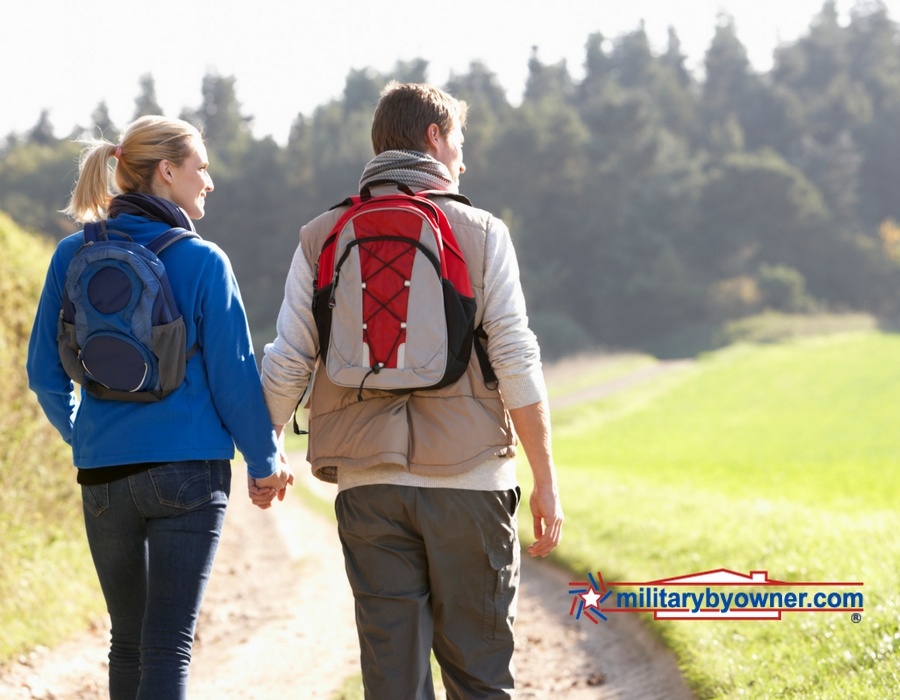 From Military Spouse
The rush of homecoming after a long deployment sometimes leaves you needing a little romance in your lives.
Unfortunately, sometimes managing the household alone for 6 plus months, often on one income, can mean that the purse strings are a little tight.
But the good news is that you don't have to break the bank to get out with your service member for a little romance! Here are some budget friendly date ideas when you feel the need to get out to have a good time after your spouse's next homecoming.
1. Go on a Picnic
You DON'T need to go to a fancy restaurant to have a romantic meal.
Pack a picnic basket with your favorite sandwiches, cheeses, fruits, wine and go find a romantic spot to feed each other.
You may even find you enjoy sipping a glass of wine on a beautiful day in the park over dining in a restaurant anyway.
2. Go to the Movies
I don't know about you, but it feels like going out to a movie these days costs JUST as much as going to dinner…and it keeps going up! But the good news is with a little sleuthing, you can still go catch a flick.
Scour your newspapers and local internet for movie theater discount ticket dates and times. Local movie theaters often have a day every week where they offer discount tickets or FREE POPCORN so you and your sweetie can enjoy a date at the theater.
3. Check out a Local Street Fair
Look up local street fairs in your area and plan a date to go explore the fair! Street fairs are typically free and often have food vendors offering cheap and delicious eats.
4. Go to a Museum
Museums typically offer free or discounted entry for military veterans and their dependents so you can get your culture on together without breaking the bank.
RELATED: MILITARY TRAVEL DISCOUNTS
5. Hit up the Arcade
Arcade nights have ALWAYS been one of my favorite budget date nights. Nothing is more fun, or more budget friendly, than hitting the local arcade with your spouse with a bunch of quarters for a competitive and fun time.
Bonus: you can cash in any arcade tickets you earn for candy after and then you've even got dessert!
6. Get Your Game On
Call your local baseball or football stadium and inquire as to their military discounts or veteran's discount days. A lot of teams will offer a deal for veterans so you can chow some hotdogs while cheering on your favorite team.
Vet Tix is also a great resource to check out!
7. Have Fun in the Sun
You know what's totally free and requires nothing other than you, your spouse and some swimsuits? The beach!
Plan a fun date day to the beach and have fun lounging and splashing around in the sun.
8. Karaoke Bar
Plan date night at your local karaoke bar. If you're like me and too chicken to get up on the stage, you can still have a great time people watching together.
9. Attend a Comedy Show
There's nothing like laughter to bond us together. Look on Groupon or LivingSocial for deals to see local comedians.
10. Go on a Hike
Lace up your hiking shoes and find a local hike to conquer together.
What other date ideas would you add to the list?! Comment below!
---
By Ashley Frisch for Military Spouse. Used with permission.