Make the Most of Your Vacation with Military Travel Discounts
No matter the time of year, it's the perfect time to take advantage of some amazing vacation destinations discounted for military service members and their families.
We update and publish this list regularly to report opportunities for your military family to get away from it all and not deplete your savings account.
You probably have a severe case of wanderlust right now! Maybe this is the year to travel to a new state or venture outside of the U.S. and visit some gorgeous destinations in Europe or Asia. Hopefully, this list will spark an interest in a vacation you had not previously considered.
Military Travel Guides and Discounts
Military Travel Guide U.S.A.
A great resource is Military Living's "Military Travel Guide U.S.A." reference guide. This book is an invaluable tool and provides all the information and contacts you need to enjoy military lodging, RV, camping, and Space A travel. Here's the publisher's description:
"Includes the locations of all services, Army, Air Force, Navy, Marine Corps and Coast Guard in the US. This is a comprehensive guide that includes all of the previously published Regional Guides…796 pages of information to help you …travel on less per day the Military way!!"
Armed Forces Vacation Club
If there's ever been a time to give AFVC a chance, it is now! Affordable vacationing is always a challenge, and this resource will inspire you to take a chance on a destination you might have considered too far out of reach.
In many cases, rooms are available for $379 per unit for the week. The properties are located across the globe and also have locations in popular U.S. vacation destinations like Orlando, Las Vegas, and Myrtle Beach.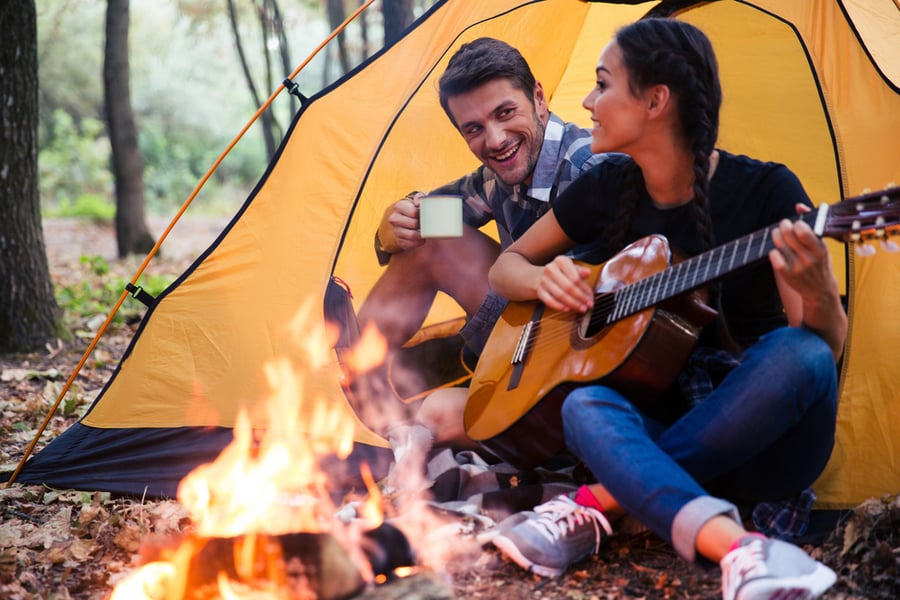 MilitaryByOwner Travel Resources
Travel is synonymous with military life, and MilitaryByOwner has a large collection of resources for families to find their way to their destination quickly and with a discount. Take a look at a few:
Guide to Military Family Travel:
Know all your travel benefits as a military family? This free resource provides info about Space-A, military lodging, destinations, and military discounts all over the world.
Preparing to Travel, Military Style! It's not approved leave unless something goes awry! Learn from these mishaps to keep your home safe and have the most fun while traveling.
3 Big Reasons to Love Military Travel: Learn all the reasons to love exploring new places with your military affiliation, from transportation to accommodations and attractions.
Air Travel with Kids: Survival Tips for Parents and Fellow Passengers: We all know that flying with small children can be stressful, whether you're the parent or another passenger traveling. Try these ideas to help cope!
12 Off-the-Beaten Path Adventures Near Military Bases: Whether it's an outdoor activity or searching for the paranormal, there's fun for the whole family near these military bases across the U.S.
Military Discounts for Specific Locations
Department of Defense
As a starting strategy, research military facilities near any destination you have in mind. The Department of Defense Lodging website gathers all of the branches' properties and is a portal for reservations, not just for a PCS, but for vacation plans as well.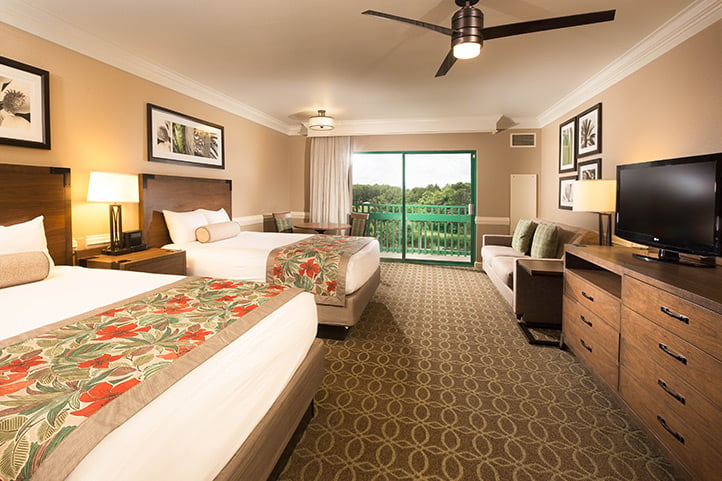 Shades of Green
Armed Forces Recreation Center Resorts
One of the best benefits of military travel is the collection of global properties provided by the Armed Forces Recreation Center Resorts (AFRC). Take advantage of the opportunities for travel and relaxation provided by these sought-after resorts. Read on for more information about each property.
Florida
A top destination for military families is Walt Disney World in Florida. It's a fantastic place to spend time with family, and there are phenomenal savings thanks to Shades of Green, AFRC's facility on Disney's grounds.
This beautiful resort is situated in the heart of the Magic Kingdom and includes free transportation to all of the Disney resorts. It is surrounded by two championship golf courses, includes access to two pools and a fitness center, and has dining, shopping, and laundry facilities.
If the resort is full on your desired days of travel, they will find a nearby facility at the same rate. This is a deal that is hard to beat! For more savings, be sure to check with the ITT office at your military installation to purchase discount tickets in advance. They also have discount tickets available for purchase for most Orlando area attractions.
While in Florida, you may also want to consider visiting the Kennedy Space Center in Cape Canaveral because there is so much to see and explore. You can find discounted tickets to the Space Center at your local MWR office. Check into reservations at The Space Coast Inn on Patrick AFB in Cocoa Beach. With low nightly rates, this trip won't break the bank.
Virginia
With the rich history in Williamsburg, there is an abundance of culture to be enjoyed and shared. Plus, you're just minutes away from Water Country USA and Busch Gardens. Both of these parks are fantastic, and they offer a free one-day pass to military members and up to three free passes for direct family members as part of their Waves of Honor program.
Or, take advantage of the excellent recreational facilities at the Cheatham Annex in Williamsburg, VA. They offer recreational cabins and camping spaces, as well the opportunity to take part in various events and activities near the site.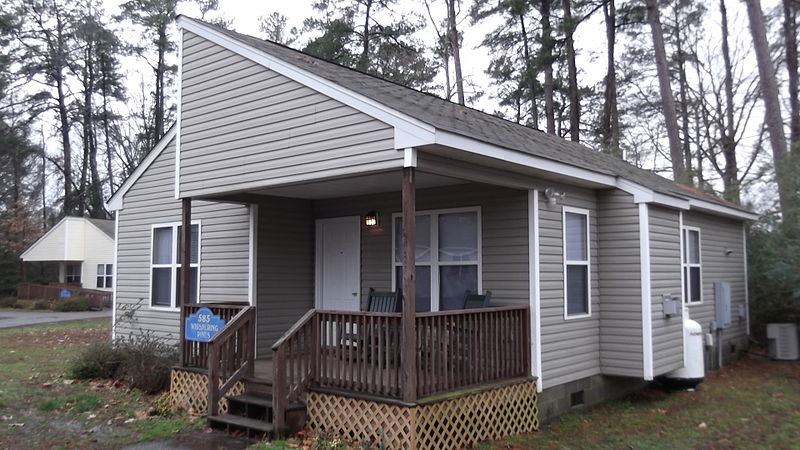 Cheatham Annex
If a relaxing vacation seaside is more your idea of fun, then one of the facilities on Joint Expeditionary Base Fort Story-Little Creek is the perfect location. These facilities provide an affordable seaside vacation for all military members and their families. Choose from hotel rooms, cottages, or campgrounds, all with spectacular views and access to the Atlantic Ocean.
The Cottages at Dam Neck in Virginia Beach also offer the opportunity to enjoy the Virginia summer on the Atlantic coast. They offer two and three bedroom oceanfront cottages for weekly rental during the peak summer months at very affordable prices.
Washington, D.C.
While you're in the Virginia, venture north to visit our Nation's Capital.
Only about 3-4 hours from the Virginia Beach/Williamsburg area, you'll find more to do in Washington, D.C. than you have time! Most attractions are free, allowing the trip to be affordable.
There are numerous military installations in the D.C., Virginia, and Maryland area, so you should have no problem finding nice, affordable lodging. A good place to start is with Joint Base Anacostia-Bolling in D.C. or at the Staybridge Suites on Ft. Belvoir in Virginia.
Hawaii
Ah yes, Hawaii, a wonderful tropical destination that can cost you an arm and a leg to enjoy. There are some excellent facilities to take advantage of that can make even this resort destination affordable.
Another facility that is a member of the AFRC is the Hale Koa, located right on the beach at Waikiki, Oahu. The mission statement of the Hale Koa is "to operate a first class hotel and recreation facility at affordable prices for military members and their families." It almost sounds too good to be true, but many families vouch that it is everything it claims to be!
While there may be affordable lodging in Hawaii, you are probably thinking about the expense to get there. Well, this is where the real adventure comes in. You could consider Space A flight travel!
While this can be risky because you are essentially flying standby, it's probably also the cheapest way you will ever get from one destination to another. You have to carefully consider this option, but if you can adjust your travel dates on either end of your trip, this inexpensive way to travel long distances could be the perfect solution.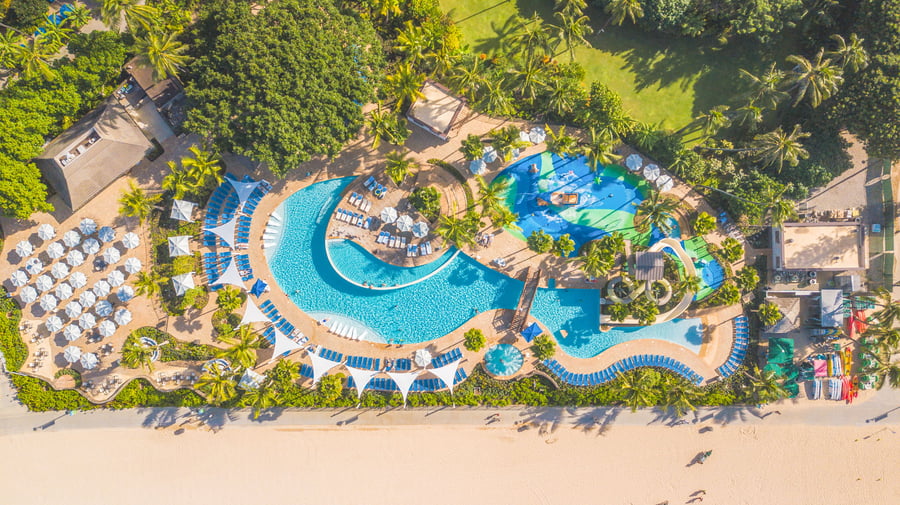 Hale Koa Pool Complex, image via Hale Koa
California
San Diego
You can get great deals on both ends of California, but let's start down south in San Diego. A SeaWorld property is there, so you take advantage of the Waves of Honor offer.
With gorgeous beaches, fabulous restaurants, and numerous entertainment options, San Diego is an all-inclusive destination. There are several bases in the San Diego area that offer lodging. Take a look at the Navy Lodge North Island NAS or the Navy Lodge San Diego Naval Base.
Camp Pendleton is another fabulous resource for great billeting! The Navy and Marines each offer different facilities, including cottages and RV campsites. This is a summer treat that is hard to beat!
San Francisco
If your travels take you to Northern California, look into the Marines' Memorial Club. The hotel is not considered a "military lodging" facility, but rather a club/hotel exclusively for uniformed services personnel, active duty, retirees, and their guests.
This club/hotel is a living memorial to Marines who lost their lives in the Pacific during WWII. With rates a bit higher than the other facilities mentioned, it is still considerably less than what you'll find for other hotels in the area. It is located right in the heart of San Francisco with easy access to cable cars and other area attractions, and it is a stunning hotel.
Navy Lodge North Island
Germany
Let's take this opportunity to venture far from home and bask in the beauty of the Bavarian Alps in Germany. AFRC's Edelweiss resort offers high adventure in one of the premier sporting areas in Germany. They offer spacious guest rooms and cozy log cabins nestled in amongst the picturesque Alps with access to wellness clubs, pools, spas, dining, and guided tours. This is an amazing place to visit year-round!
South Korea
If Asia appeals to you, the Dragon Hill Lodge in Seoul, South Korea, is the perfect destination. Located in the heart of Seoul, you'll be able to explore the rich and diverse culture that is South Korea. Visit museums, art exhibits, teahouses, landmarks, and more. The AFRC resort offers beautiful rooms, access to a health club, pool, dining, and lounges.
Edelweiss Lodge
General Military Discounts from Companies
With the number of airlines charging fees for checked baggage, it is beneficial to check the various airlines ahead of time to see if they offer to waive the fees for active duty military and/or their dependents. These fees certainly can add to the bottom line of vacation expenses.
If your plans won't take you far from home this summer, check with your local ITT/MWR office for discounted tickets to attractions in your area. As a general rule of thumb, try presenting your military ID when checking out at stores and restaurants or just ask if various places offer military discounts. You might just be surprised how many places will give you 10% off your purchases.
Wherever your travels take you and your family this summer, we hope that it is a safe and fun journey, and hopefully, we have inspired you to find a great new destination!
Want more tips and resources? Click the image below to download your free guide to military family travel.