4 Reasons to Use Military Campgrounds and Lodging for PCS and Leisure Travel
Are you familiar with the popular collection of military lodging facilities and campgrounds? They're located around across the country and near or on U.S. installations abroad.
Chances are you've heard of them, even wanted to stay at one, but you just haven't taken the time to make the reservations. And you DO need reservations. Military lodging of all kinds is a hot commodity! Active duty families use these on-base lodging options for affordable, safe, and convenient respites, especially during a PCS move.
Veteran servicemembers can also use the facilities for vacations or because they've embraced the permanent home/RV lifestyle to travel the country with the freedom to come and go as they please. The appeal is definitely widespread among military ID card holders.
If you haven't stayed at a military campground or hotel, you might be wondering what the big deal is. So let's take a look at why so many military families hit the road and use apps like

FamCamps

to find the best military lodging sites to set up their temporary homes.
4 Good Reasons to Use Military Lodging and Campgrounds for Your PCS and Leisure Travel
1) They fit your military budget.
Here's the BLUF (bottom line up front): You get more for your money on base. Sure, you can haggle the hotel management for a lower rate, but is that how you want to spend your time during a chaotic PCS?
For the price of a regular hotel room, you probably could reserve a suite on base and give the kids their own room for the same price. Everyone knows a PCS is expensive. Saving money, especially while moving, is a huge reason to stay in military lodging.
Japheth Mast via Unsplash
2) They add another level of safety and security.
Safety is arguably the most compelling reason to stay on base. By law, military installations screen who's allowed through the gate. The process isn't perfect, but compared to a typical campground, there's very little security in comparison. You have no idea who is sleeping in the tent next to you, nor do you have many options to secure your belongings while you're away from your site.
Whether in a tent, camper, or sleeping in a military hotel, the installation is safer than many civilian facilities. The sense of security offers one less thing to worry about when traveling with your family
Hey, we know the stress level is high during a move! And we also know that the common denominator is the unknown factor. That's why we've pulled together a couple more blogs to help you through the transition. Take a look and grab a few more sanity-saving tips for your PCS: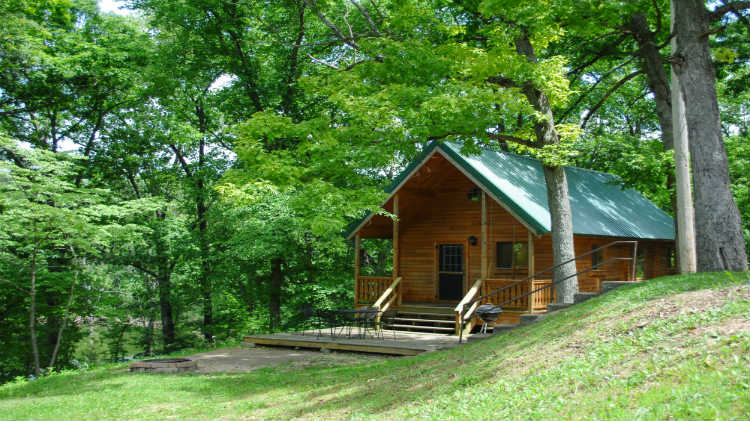 Lake of the Ozarks, Army MWR
3) There's a built-in convenience factor.
The locations of campgrounds and military lodging facilities aren't at random. Most sit directly on military installations. They're easy to find and extremely convenient when you're in the middle of a military move and need a place to stay while you're looking for a home or a place to sleep the night you pack your house. Plus, the Shoppette, Exchange, commissary, post office, pools, laundry, restaurants, and more are just a few miles away.
Pet parents know that finding a pet-friendly hotel is one of the most challenging chores of the whole PCS or vacation process. Military lodging tends to be more accommodating and less expensive when it comes to welcoming your pets.
You'll probably avoid expensive pet fees, breed and size restrictions, and have less trouble finding rooms large enough for a family plus a furry four-legged friend. If there isn't availability, don't forget to check the installation for pet care centers. They could have kennel availability for reasonable prices. And, you could potentially check on your pet each day if you're staying on base too.
4) They might add a little bit of luxury during a long trip.
Some military lodging facilities are more than a great place to crash for the night. Some have luxury features that boost the drudgery of a PCS to feel more like a vacation destination. Staying at places like the New Sanno in Tokyo, Shades of Green in Orlando, and Hale Koa in Honolulu deserve to be your reason to vacation.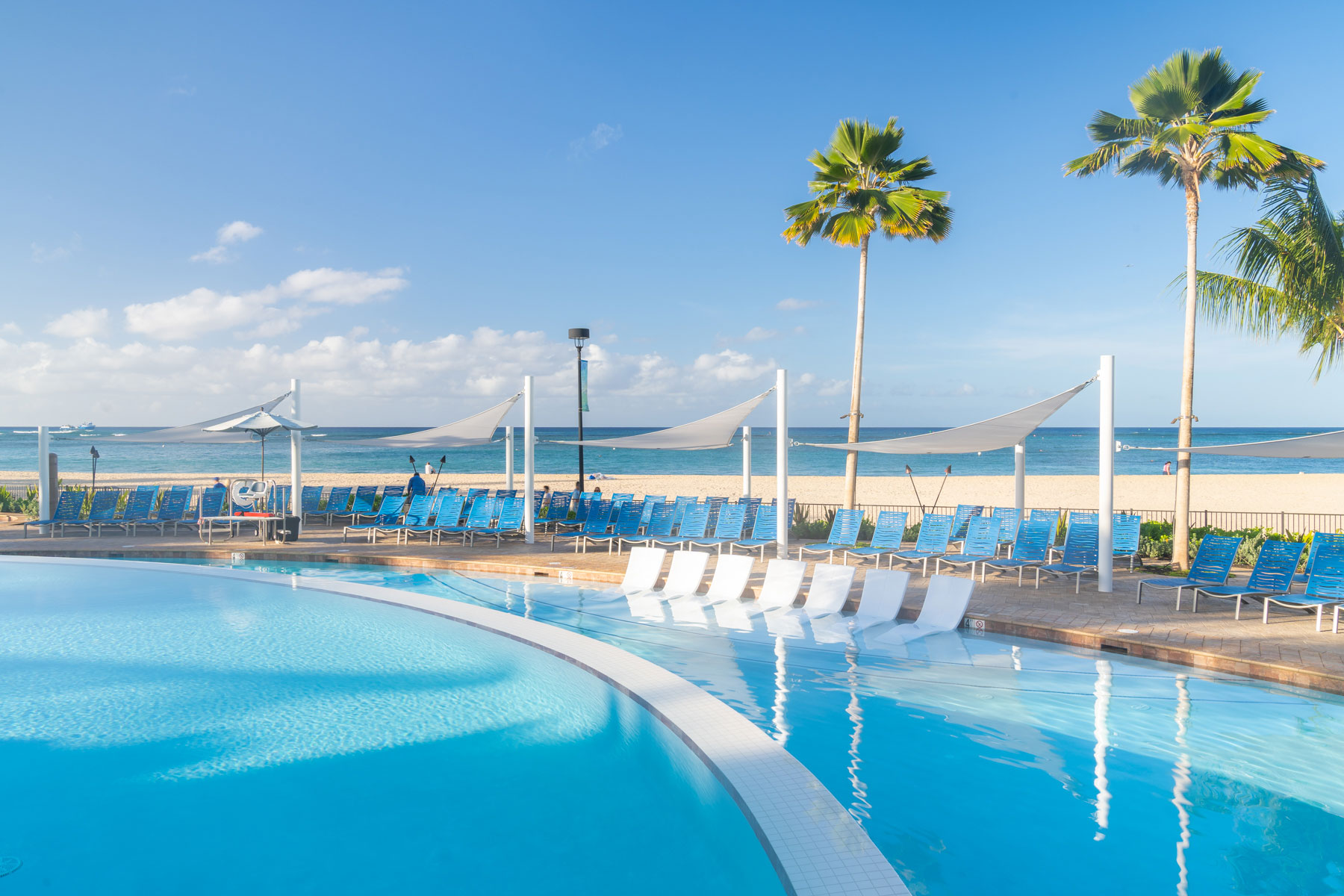 Hale Koa Hotel, via Hale Koa.com
Some in-demand locations like those listed above require active duty orders for that particular area be presented upon reservation, while others do not. Before you plan your big vacation, be sure to check the hotel's reservation policy. If there isn't a vacancy when you need it, don't forget to ask about a wait or cancellation list.
Military lodging sounds like a good idea, right? If you'd like to get a feel of how the systems work, think about trying a staycation in your region. Duty stations like Washington, D.C., Hawaii, and the Florida panhandle have multiple installations and many on-base lodging and camping options. It's a low-stakes way to see if military lodging would work for your family's PCS or vacation in the future.
Get even more tips for your military travel with our free resource. Simply click below to find out more!