12 Off-the-Beaten-Path Adventures Near Military Bases
Military life can take you to some interesting locations, and even if the area around you doesn't seem that exciting, there's always something to explore! You can usually find lists of restaurants and events in a local area, but how about destinations and activities that are more unique near your military installation?
Take a peek at this list, and you might find something you've missed right in your own back yard!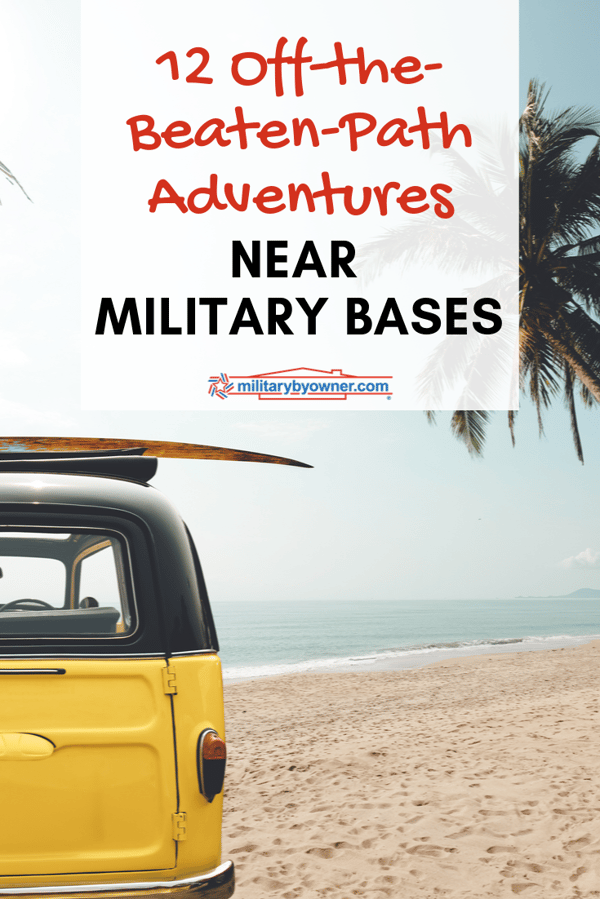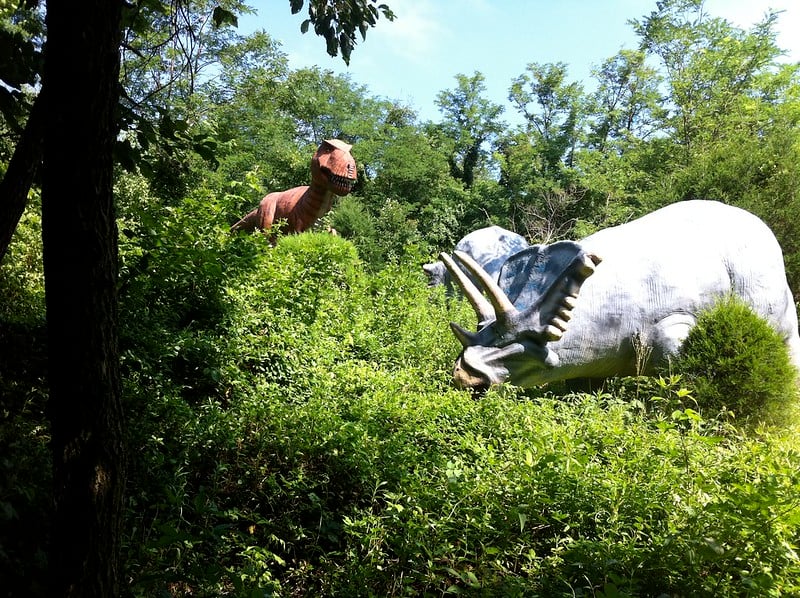 Image by Anna Harris
After you've exhausted our list of activities for the whole family near Fort Campbell, take a two-hour drive up I-65 to Cave City to visit Dinosaur World. Dinosaur lovers both young and old can venture down the trail of this outdoor museum of prehistoric animals, hoping to spy a mighty T-Rex or a shy stegosaurus. Future paleontologists will delight in the 'fossil dig' and the 'dinosaur eggs' found on the grounds. Named "best exit" by Southern Living Magazine!
Dinosaur World directions and hours of operation.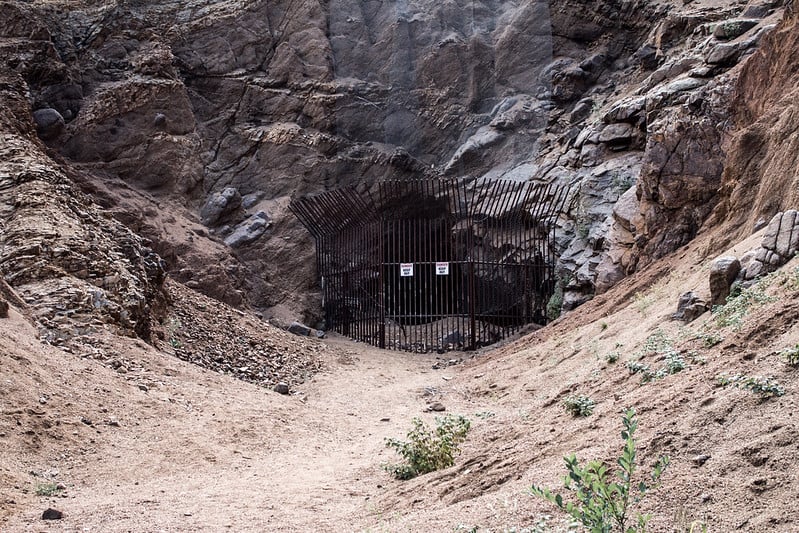 Image by Mark Byzeweski
If you've a taste for the spooky, this destination might be for you. The Old Gold Camp Road Tunnels in Colorado Springs' Bear Creek Park, originally part of the Gold Camp rail system, are rumored to be haunted. Three of the original nine tunnels have collapsed, while the remaining six are replete with legend. One of the collapsed tunnels boasts an iron gate that would feel at home in a horror movie, demanding that you "keep out."
Most of the other tunnels are via dirt roads open only to foot, bike, and motorcycle traffic, with one accessible by car. However, drive through at your own risk and also watch out for other searchers of the paranormal, as drivers are known to stop and turn their lights off in hopes of catching a glimpse of a wayward spirit or two.
Get directions and learn which tunnels are accessible.
Quadrangle Clock Tower photo by Nan Palmero
Even if you've been a longtime resident of San Antonio, you may not be aware of the Quadrangle. Step through the gates of this old military fort and see deer and peacocks wandering in the open.
The original fort at Fort Sam Houston, this is also the location where Geronimo was held prisoner during the 1800s. While it's located on a military base, the Quadrangle is accessible to anyone presenting a valid driver's license. Bring a picnic lunch, stroll through the museum on the grounds, and take a photo by the impressive clock tower.
Learn more about the Quadrangle.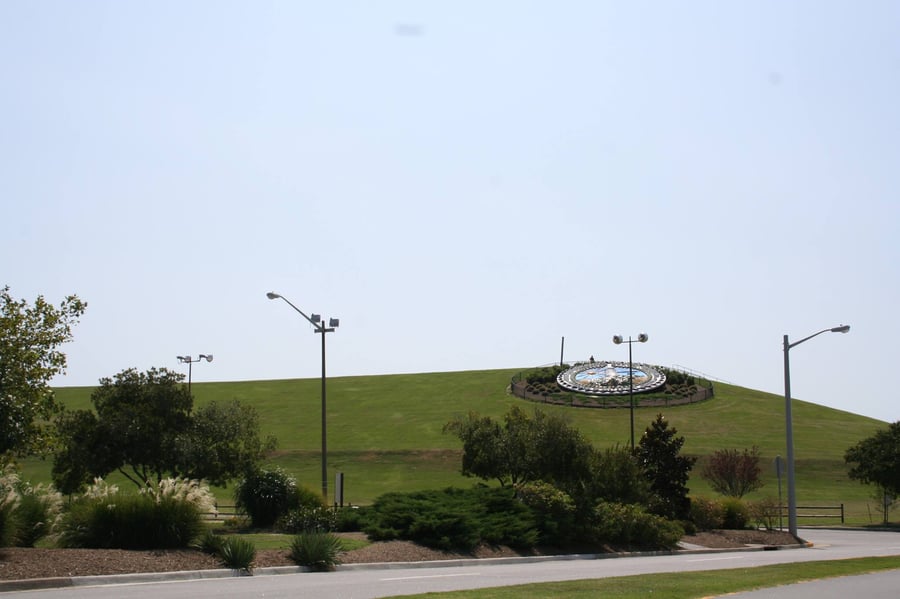 Photo from Mt. Trashmore Facebook Page
Outdoor enjoyment and recycling meet up in a unique way at this site. In nearby Virginia Beach, Mount Trashmore (yes, that's name!) was created by compacting layers of clean soil with solid waste.
This former landfill also showcases environmentally friendly xeriscaping. The park features two man made "mountains," multi-use paths, picnic shelters, playgrounds, a skate park, and even fishing.
Learn more about Mount Trashmore.
Norfolk honorable mention: Military finance blogger Kate Horrell recommends fruit picking in Pungo, South Virginia Beach. You'll find produce like strawberries, blueberries, and peaches!

Photo from Meers Store & Restaurant Facebook Page
Located in the foothills of the Wichita Mountains about 30 minutes from Fort Sill, the Meers Store & Restaurant is known for its famous Meersburger, a 7" diameter burger that's the "best burger in Oklahoma." MilitaryByOwner writer Dawn M. Smith notes that the the eatery is quite popular with foodie groups.
While you're in Meers, take time to visit nearby Medicine Park and the Wichita Mountains National Wildlife Refuge. You may be surprised to see buffalo roaming the plains!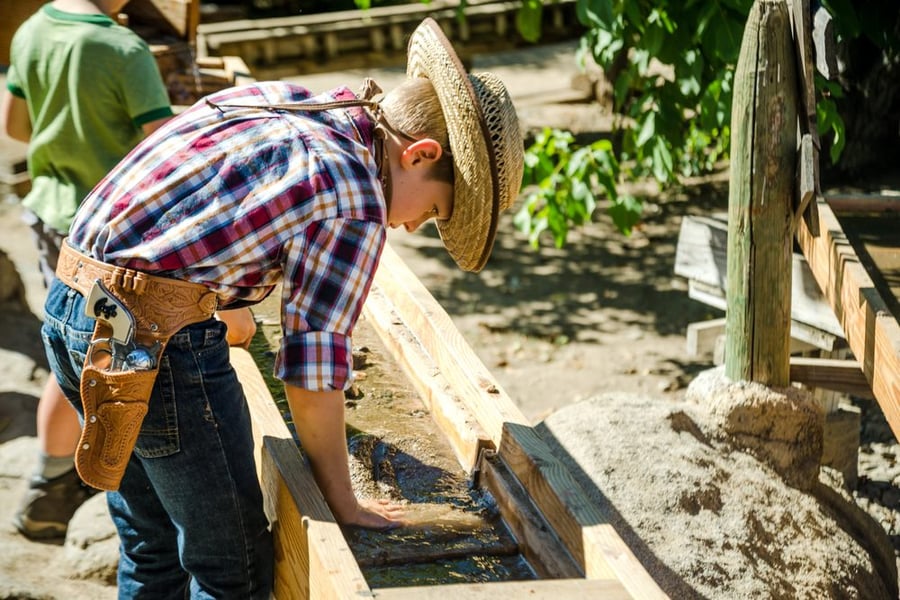 Image via Yelp
With gold and gem mining, U-Pick apples, berries, and pumpkins, a petting zoo, and hay rides, Julian Mining Company (and its Farm & Orchard) is a favorite for families living in the San Diego area. An easy drive of just a couple of hours, plan to spend the day or even rent a cabin! Seasonal activities include archery, axe throwing, and apple cider making.
Get hours of operation and a full schedule of activities.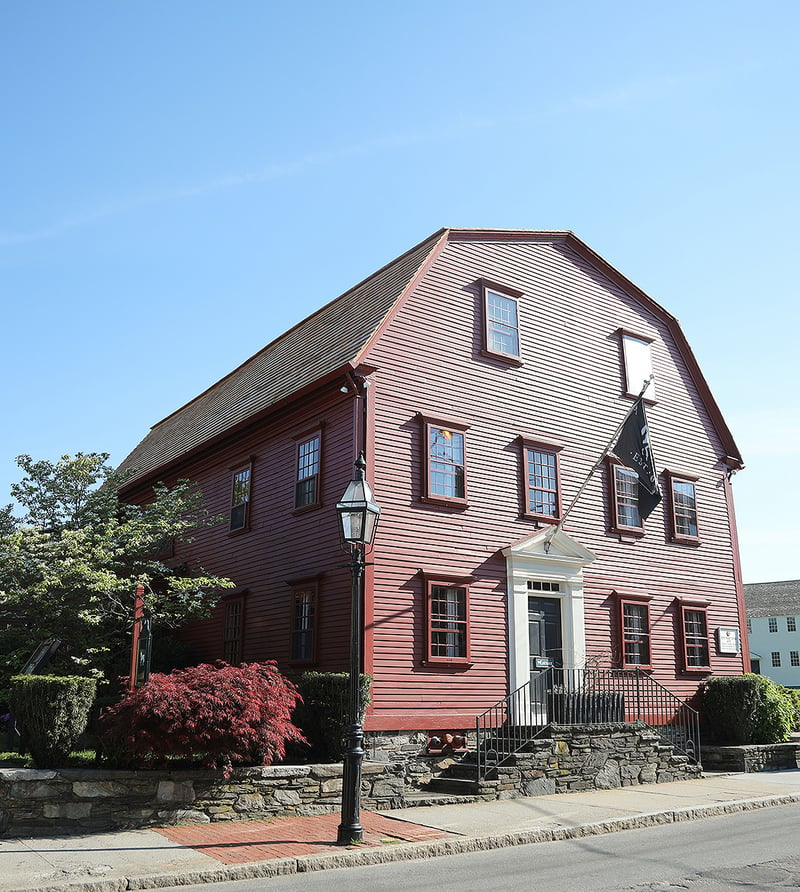 Photo from White Horse Tavern
Legend has it that this oldest tavern still operating in the U.S. was once owned by a pirate! The White Horse Tavern opened its doors in 1673 and was originally a gathering place for politicians.
These days, visitors can still enjoy a drink along with classic New England cuisine, browse artifacts, and shop at the gift store. Note that there is a dress code for dinner (collared shirts) while lunch is more casual.
Find out more about the White Horse Tavern.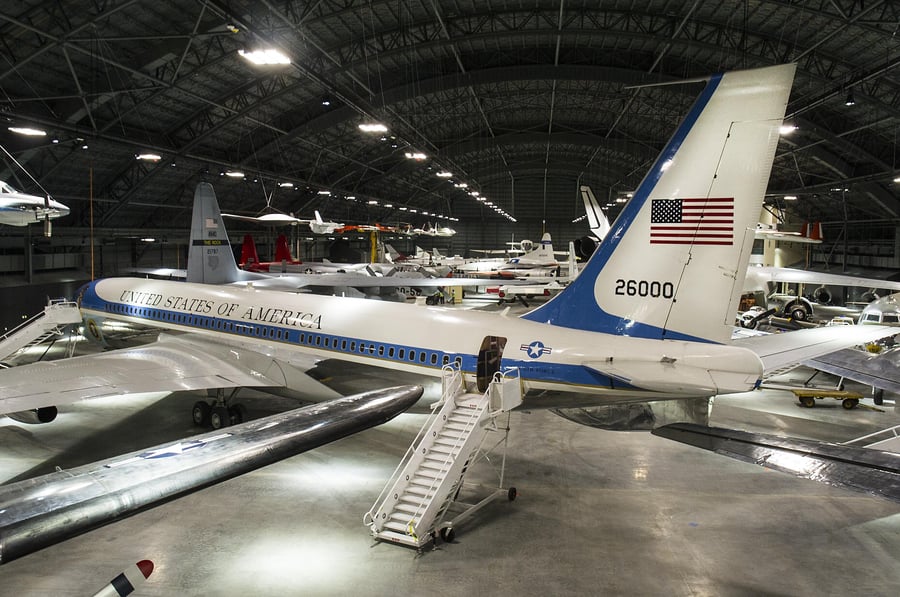 An overhead view of the Boeing VC-137C SAM 26000 (Air Force One) at the National Museum of the United States Air Force. (U.S. AF photo by Ken LaRock)
If you're stationed at Wright-Patt, you already know about the National Museum of the U.S. Air Force that's located here. But did you know that you can walk through the original Air Force One? This plane was the official aircraft for eight of our country's presidents (Kennedy, Johnson, Nixon, Ford, Carter, Reagan, H.W. Bush, and Clinton).
History aficionados will note this plane carried John F. Kennedy's casket from Dallas to Washington, D.C. and was also where Lyndon B. Johnson was sworn in.
Try 13 Activities for the Whole Family Near WPAFB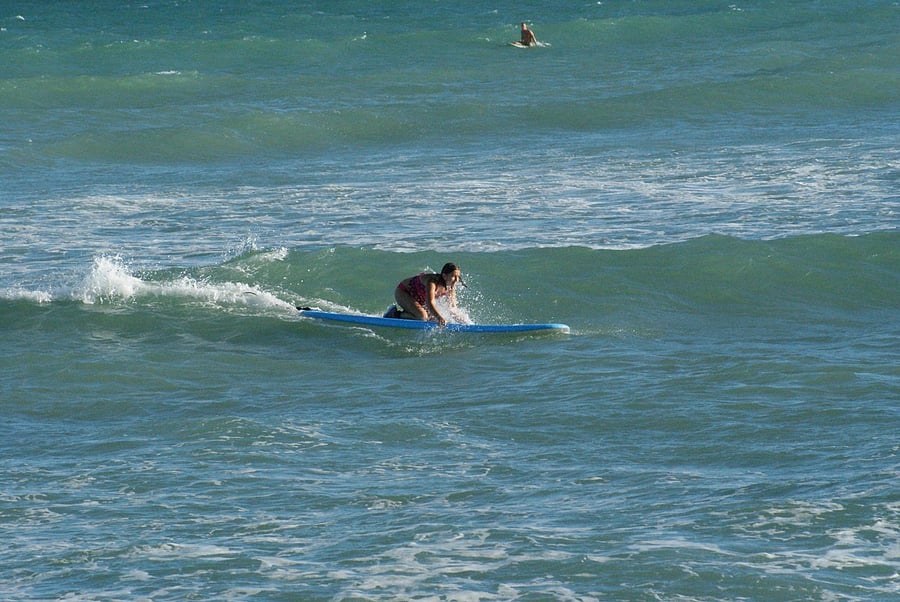 White Plains Beach photo via Wikimedia
When you live in Hawaii, you'll quickly tire of the touristy areas. Then it's time to do some exploring! Doug Nordman from The Military Guide, military retiree, and longtime Hawaii resident, recommends taking in local flavor by learning how to surf.
He says, "I'd have to go with surfing lessons on White Plains Beach at Kalaeloa. Plan far enough in advance to stay in one of the beach cabins. The surfing lessons are handled all week long by the lifeguards."
When you're done riding the waves, grab an 'Ono bite at one of these Oahu Breakfast Spots!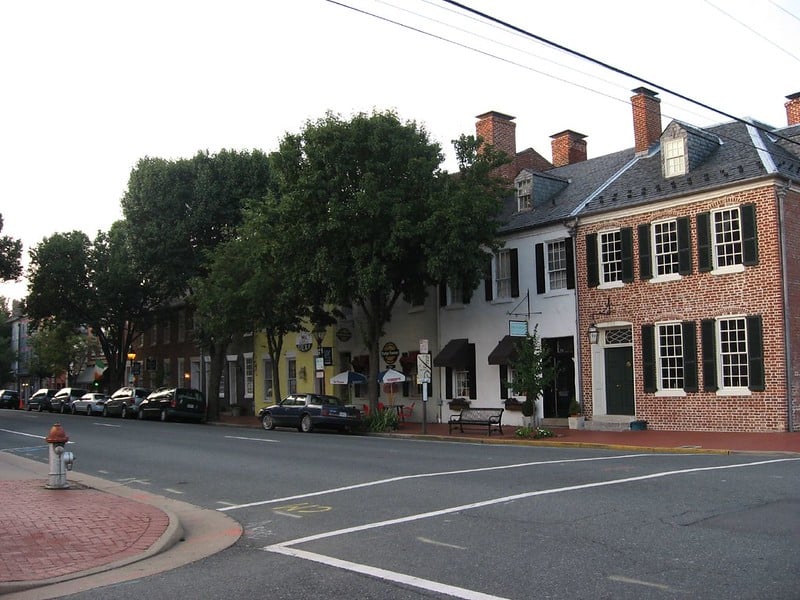 Historic Fredericksburg/Photo from Flickr-Ken Lund
In nearby Fredericksburg, Virginia, take a visit back in time and see the Colonial version of "medicine"— equal parts science and quackery. Staff dressed in period costume will offer interesting recommendations for your ailments and describe in detail some of the medical remedies and procedures of that time period.
There's even a display of leeches which were used in blood-letting. Mary Washington's home, the Kenmore House (she was the mother of George Washington), is minutes away. History buffs will find plenty to peruse in this area!
See 5 Easy Day Trips Near Quantico, Virginia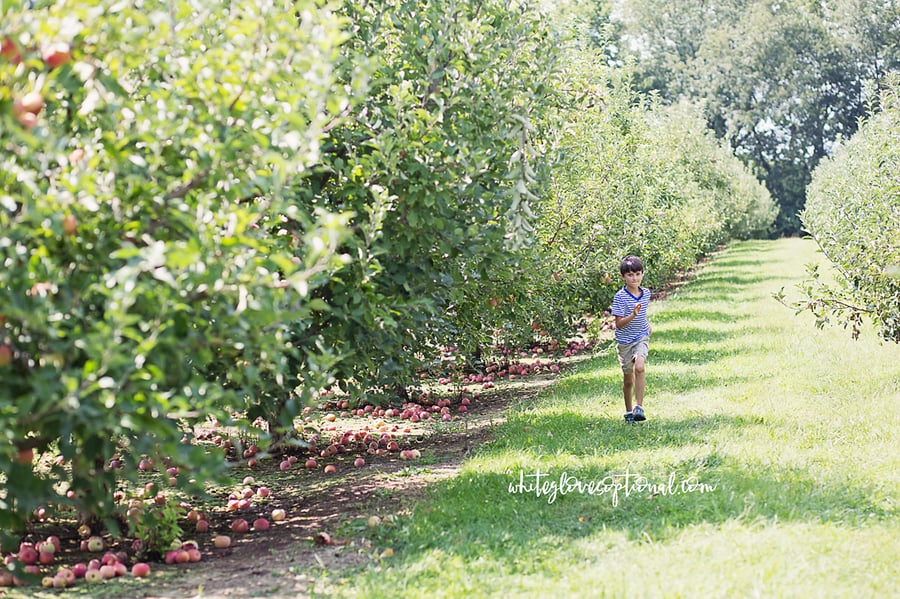 Image via White Gloves Optional. Used with permission.
About an hour from Fort Knox, Eckert's Boyd Orchard makes for a perfect day of family fun, including U-Pick, a playground, and haunted hay rides. Kristen Smith of White Gloves Optional reminisces about her family's time at Fort Knox and their visit:
"I was just thinking about how I missed this place. It's a little farther away than typically advertises around Knox, but just a wonderful, welcoming place. My husband's number one request when I mentioned apple picking: apple cider donuts.

As a native New Yorker, apple cider donuts are a staple of fall activities (especially for someone who isn't a huge pumpkin fan). Eckert's Boyd Orchard boasted on their website that they were known for their apple cider donuts, which turned out to be the perfect end to our beginning-of-Fall day."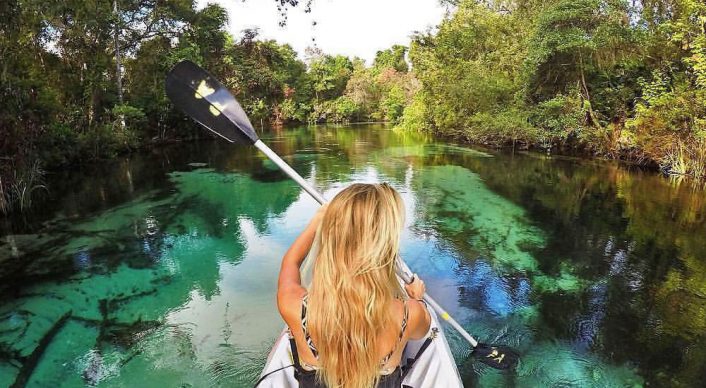 Image via weekiewachie.com
Just 45 minutes north of Tampa, take in some unique fresh water activities in Weeki Wachee Springs State Park if you're looking for a break from the typical beach outing. Watch live "mermaids," swim, enjoy the waterslides, take a paddle adventure, learn about native animals at the Animal Show, or hop on the River Boat Cruise. This 538-acre park is a unique gem in Spring Hill.
Visit the Weeki Wachee site for hours and more details.
What's unique about where you're stationed? We'd love to hear about it! Share a fun outing idea with us, and who knows? We might feature it in an upcoming blog post!