Explore Virginia Beach Neighborhoods
Would you guess Virginia Beach is the most densely populated city in Virginia? It's true--thanks in part to the military population sent from all branches who choose to live there.
The accommodating city limits are vast and cover many miles, which means there are numerous for sale and for rent housing options available to consider for your PCS to Virginia Beach.
If this is your first PCS to the Hampton Roads area (which includes Virginia Beach), you might feel overwhelmed because there are multiple military installations within driving distance of each other. It's common for servicemembers to be stationed at one location but choose to live in another area to access public schools or because a spouse has a career opportunity.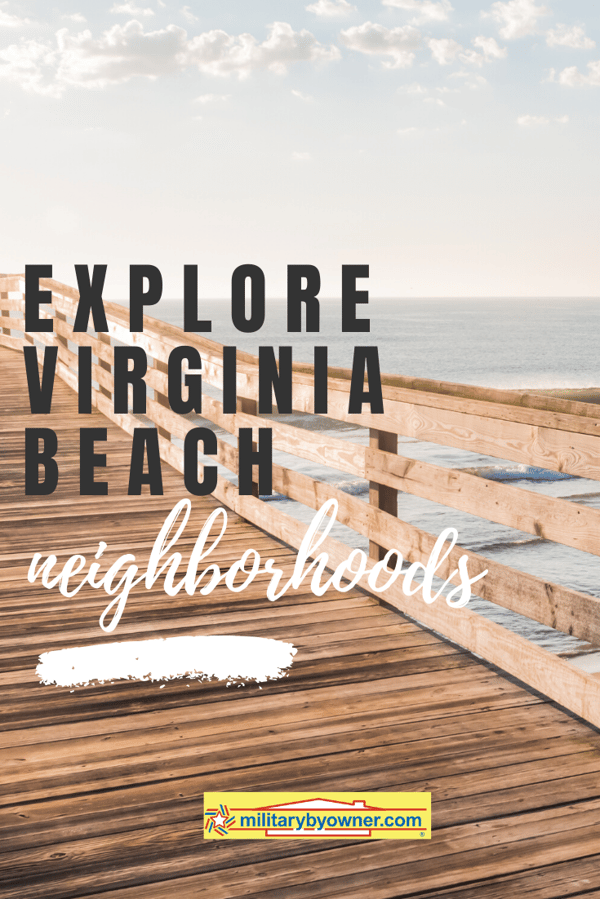 Before you begin choosing your perfect Virginia Beach home, here's an overview of a PCS to Hampton Roads. It will help you get your bearings in the region.
Virginia Beach Neighborhoods Popular with Military Families
When choosing a home from one of these commonly searched neighborhoods, remember to examine your daily dependence on the tunnel and bridge systems as well as toll payments driving to and from each location in relation to your duty station. Avoiding traffic gridlock is a prime consideration for choosing the best site for your new home.
Oceanfront
As the name implies, the Atlantic Ocean provides the typical beach vacation experience for Oceanfront residents all year long. The location is tourist-friendly, with plenty of shoreline activities and a boardwalk. The area near 32nd Street is lined with boutiques and restaurants worth checking out. NAS Oceana and Dam Neck have the shortest commutes at five to ten minutes.
Learn the Quirks and Perks of Living in a Home by the Beach.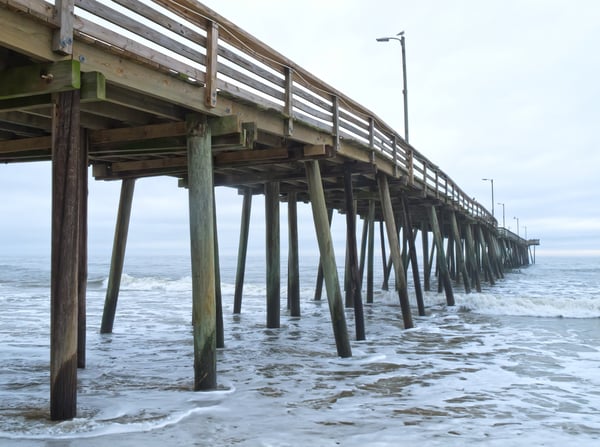 Chesapeake Bay Area near Little Creek
This area seems to have it all: calm bay water for young kids, plenty of residential access to the beach, and dining options favored by locals. Sought after schools and the prime location tend to push housing prices higher. JEB Little Creek - Fort Story has the shortest commute from this area at ten minutes.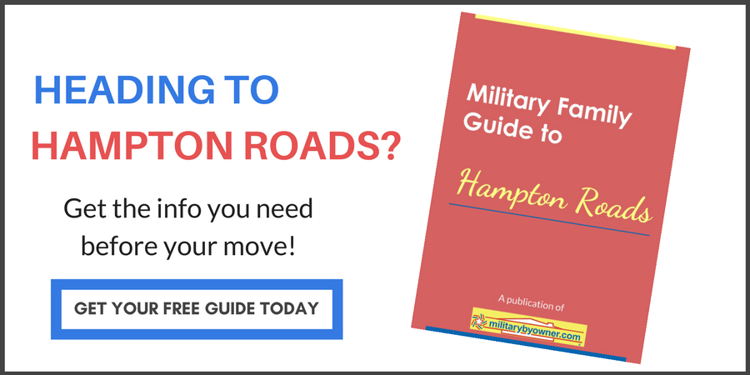 Town Center Area
Also referred to as the downtown of Virginia Beach, this area is convenient and centrally located. While on the smaller side, the Pembroke Mall and its surrounding stand-alone stores and eateries provide all of the commercial entities families need, such as Target, Old Navy, and family-oriented restaurants. Again, those headed to Little Creek have the shortest commute at ten to fifteen minutes.
NAS Oceana Area
More specifically, south of NAS Oceana is extremely popular with military families. Older homes combined with recently built planned communities make up this suburban part of the Virginia Beach vicinity. Red Wing Park is a community favorite for kids and dogs to run and play. As you can guess, NAS Oceana and Dam Neck are about a five to ten-minute drive.
Learn more information about Virginia Beach neighborhoods: Military Move to Hampton Roads, Virginia? Explore These 6 Communities.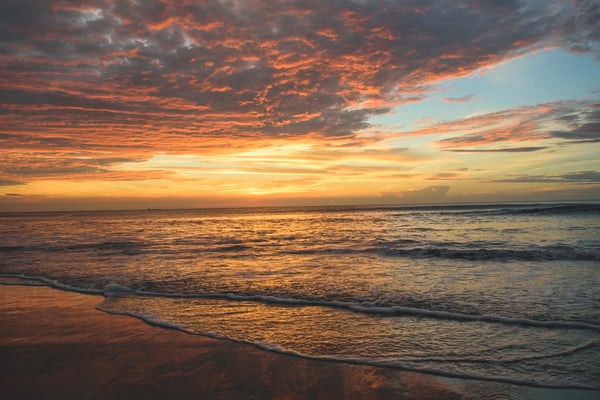 Courthouse/Amphitheater Area
This area has experienced rapid growth, including housing developments and shopping centers. A few reasons for the expansion include the proximity to the Princess Anne Hospital and the preferred location for commuting to multiple military sites. Naval Station Norfolk, Little Creek, NAS Oceana/Dam Neck, and Portsmouth Naval Hospital are all within a 20- to 30-minute commute.
South Indian Road River Area
The South Indian Road River area is growing despite some of the inhibited access to highways. Over the past years, planned communities were built on farmland. The expansion includes new construction single family homes.
What's beach life without doughnuts? Check out Hampton Roads' best, including a must-stop-shop in Virginia Beach.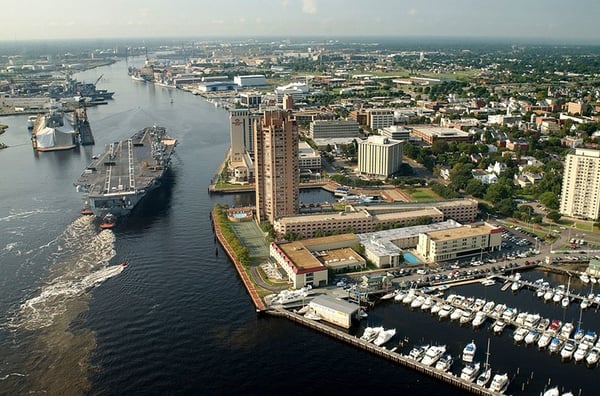 Portsmouth, Virginia. Image via U.S. Navy Public Domain.
South Holland Road Area
Although conveniently located to several military bases, the lack of highway access creates longer commute times due to traffic lights during rush hours. Nearby amenities include Landstown Commons Shopping Center and Lynnhaven Mall, which provide neighborhood entertainment and attractions. There's a 30- to 35-minute commute to reach Norfolk Naval Station, Little Creek, NAS Oceana/Dam Neck, and Portsmouth Naval Hospital.
Kempsville
Kempsville comprises newly constructed neighborhoods and planned communities at more reasonable prices and is centrally located to much of Virginia Beach. This area seems to lean to utilitarian amenities with plenty of strip mall shopping and dining. Little Creek, NAS Oceana/Dam Neck, and Portsmouth Naval Hospital have the shortest commute times at 20 to 25 minutes.
There's much to think about when choosing the best neighborhood in Virginia Beach for your family! Amenities, commute time, and affordability all drive the search and ultimate decision. MilitarybyOwner updates our Virginia Beach inventory regularly to showcase homes for sale and for rent. Stay connected to receive updates!