Get to Know Wright-Patterson AFB
Halfway between Indianapolis, Indiana, and Ohio's capital city of Columbus, you'll find Dayton, Ohio. In this area known as the "Crossroads of America" sits Wright-Patterson Air Force Base. If you're heading to WPAFB, take a moment to explore the area with us!
Learning Your Way around Wright-Patterson AFB
Wright-Patterson AFB, or "Wright-Patt," is located about one mile from Fairborn, Ohio, and six miles northeast of Dayton. Wright-Patterson AFB is the birthplace, home, and future of aerospace and is one of the most important bases in the United States Air Force.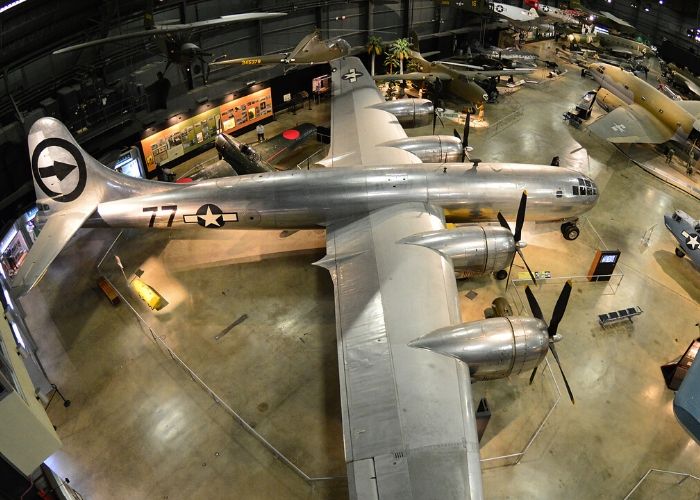 Boeing B-29 Superfortress "Bockscar" in the World War II Gallery at the National Museum of the United States Air Force. (U.S. Air Force photo)
The base was originally the home of Wilbur Wright Field and Fairfield Aviation General Supply Depot. It's now the location of the National Museum of the U.S. Air Force, the oldest and largest aviation museum in the world. The host wing, the 88th Air Base Wing, has a motto of "Strength Through Support." Whether you're assigned to the 88th or an associate unit such as AFMC, AFLCMC, AFIT, or AFRL, WPAFB provides leading edge support for the warfighter.
Wright-Patt has a workforce numbering approximately 30,000 people, including military, civilians, and contractors. Thousands of area retirees also use the services on WPAFB. The base is the largest single site employer in the state of Ohio.
The WPAFB Area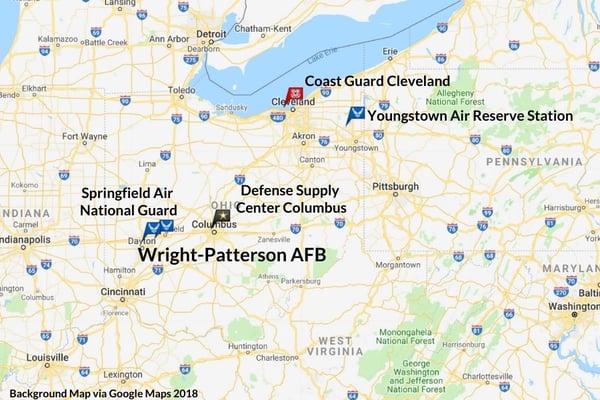 WPAFB Areas A and B Locations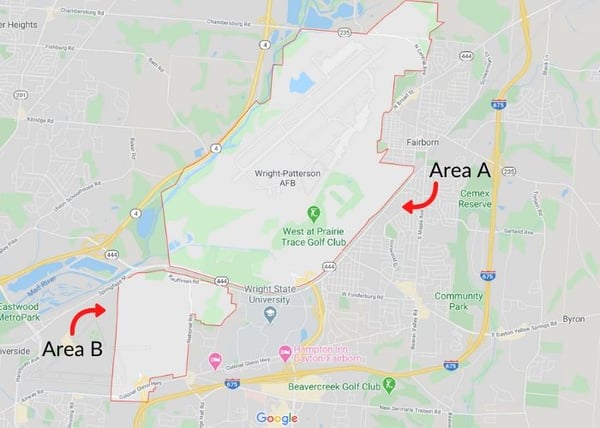 Wright-Patt is divided into Areas A, B, and Kittyhawk. Area B is about two miles from the other areas. Getting around WPAFB may be a little confusing at first, as State Highway 444 divides Areas A and B. Once you determine which side you need to get to, it's easy to navigate. A base shuttle system provides service between all areas, including Kittyhawk Center.
WPAFB has seven base gates, which have varying hours and are subject to change depending on mission needs. Area B normally has three gates open, and Area A has four. Gate 1A is the "commissary gate," which provides access to the commissary and Exchange services. A new gate opened late 2019 for commercial and passenger vehicles at Wright-Patt's Area A. Gate 26A is open weekdays for both commercial and passenger vehicles, and Saturdays for commercial vehicles only. Check with the official page for hours of operation.
Finding a Home at Wright-Patterson AFB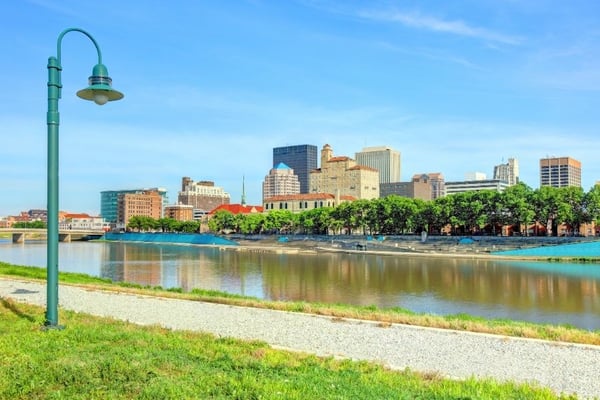 View of Downtown Dayton, Ohio. Image via Canva.
WPAFB Military Housing
Unaccompanied Housing is provided for unaccompanied Airmen in the ranks of E-1 to E-3 and E-4 with less than 3 years of service.
Most military family housing at Wright Patterson AFB is privatized. Housing consists of two-, three-, and four- bedroom homes offered in two different neighborhoods called "The Prairies" and "The Woods." It is managed by the Wright Field Development Company and called The Properties at Wright Field. Privatized housing is located adjacent to the base.
On-base government housing is available for officers and General Officers and consists of 100 three- and four-bedroom units. Most of these units are designated for key and essential personnel. Contact the WPAFB Military Housing Office for more details.
See WPAFB Housing Information.
WPAFB Off-Base Housing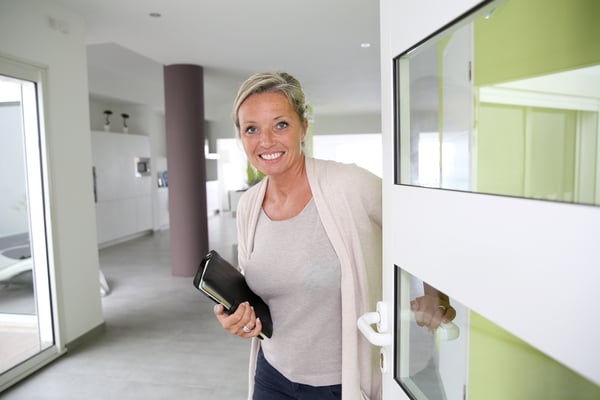 The Wright-Patt area is known to be military friendly, and many communities are within an easy drive of the base. Popular nearby areas include Beavercreek, Bellbrook, Centerville, Fairborn, Huber Heights, Kettering, Oakwood, and Xenia.
You'll find the cost of living to be reasonable in the Dayton area. Whether renting or buying, you should be able to find a home for your military family with a reasonable amount of square footage for a good price.
Start your home search:
---
Take a tour of this home near WPAFB in Beavercreek!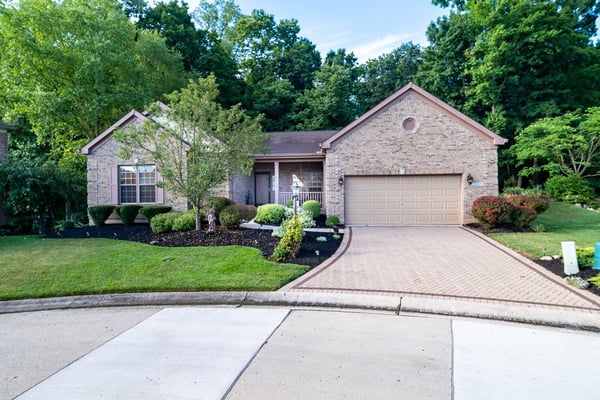 3 Bed, 3 Bath (Single Family)
Price: $319,500


Located on a cul-de-sac in The Woods neighborhood in Beavercreek, this home for sale near WPAFB is waiting for your military family. The property features mature trees and landscaping, along with nearby walking trails, community pool and clubhouse. This home has an open design, breakfast bar, and pantry. The eat-in area leads to a large deck, which will become a ready retreat for your after-work life...and it's only minutes from Wright-Patt!
Note: While this home is no longer available, click below to see more homes for sale and rent near WPAFB.
Things to Do Near Wright-Patterson AFB
While stationed at this Midwestern Air Force base, you won't run out of things to do, and in fact may find yourself falling in love with the Midwest lifestyle. This list is just the start for your family explorations at Wright-Patt.
Find even more things to do near WPAFB:
Military Spouse Connections At Wright-Patterson AFB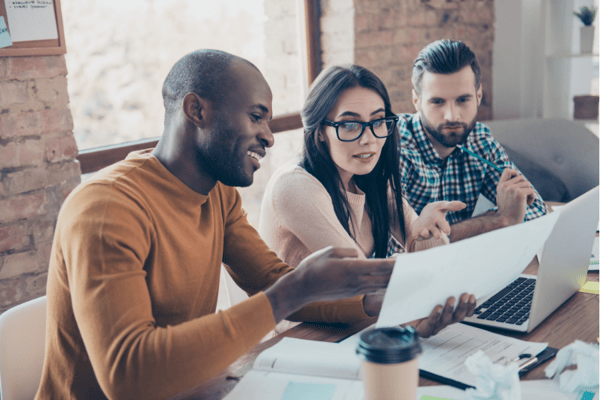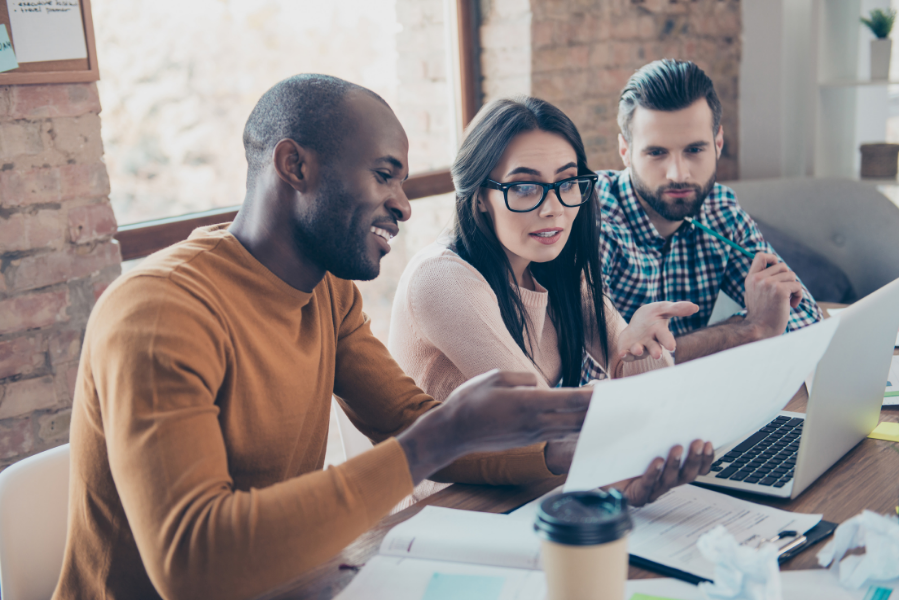 Military spouses will find plenty of places to plug in at Wright-Patt. Whether you're looking to further your career, find new volunteer opportunities, or continue your education, you can connect before you even arrive!

Wright-Patterson Spouses Clubs: WPAFB has several private organizations for military spouses, including the WPAFB Enlisted Spouses' Club, the WPAFB Officer Spouses' Club, and an International Spouses Group.

WPAFB Military and Family Support Center: a wealth of employment assistance information and resources.

Airman and Family Readiness Flight: newcomer resources, classes, and counseling.

Higher education near WPAFB: Sinclair Community College, Central Michigan University, Clark State Community College, Strayer University, University of Dayton, and Wright State University.
Want to learn more about the Wright-Patterson area? We're here to help with information about schools, employment, what to expect, military spouse employment, and more! Click below to download our Military Family Guide to Wright-Patterson AFB.