Get Outside Near Wright-Patterson AFB with These Don't-Miss Adventures
Adventure season is here, military families! Whether that means a PCS road trip with some unplanned side excursions thrown in to break up the ride or an official family vacation complete with sunscreen, outdoor gear, or golf carts, adventure awaits near Wright-Patterson Air Force Base ("Wright-Patt") in Ohio.
The best news is that you won't have to travel too far away to get outside. Two to three hours of driving time will transport you to an adventurer's dream—complete with hiking, fishing, secret caves to explore, an island getaway to ferry over to, and a world-famous amusement park to test your adrenaline limits.
Before making any last-minute plans, always confirm schedules and availability with your destination's website. Weather wreaks havoc on natural attractions like hiking trails, bridges, and campsites, so double check that you're favorite site is operational. The same goes for weather delays at the amusement parks.
Ohio State Parks
One of Southeastern Ohio's largest outdoor adventure attractions, Hocking Hills State Park draws thousands of visitors annually. In fact, Forbes ranked it as 50 Best Places to Visit in 2023. The park has 13,000 acres of wooded trails, scenic hikes, waterfalls, cliffs, caves, and forests to explore all year round. Activities include camping, kayaking, disc golf, hunting, hiking, paddling, and fishing.
Photo from Hocking Hills State Park
If you're not interested in traditional or full hook-up camping, one of the park's best features is the Hocking Hills State Park Lodge and Conference Center. The new lodge has 81 rooms perfect for a weekend getaway or a special occasion.
Local Ohio businessman and land preservationist John Bryan is this park's namesake. In the late 1800s, he had the foresight to know that this land was an important asset to the state, and he intended for visitors to enjoy the acres as he did.
Photo from John Bryan State Park
John Bryan State Park is known for its unique limestone gorge, cut by Little Miami State and the National Scenic River. The gorge is also a National Natural Landmark, with hikers from across the country taking in the scenes each month. The park attracts rock climbing enthusiasts and rappellers. The nearby river launch gives access to paddling, kayaking, fishing, and boating if you need more to do beyond hiking ten different trails, mountain biking, picnic and playground sites, and camping.
Caesar Creek's history dates back to 1000 A.D. when the indigenous ancestors of the Shawnee Tribe thrived. Later, other tribes inhabited the area and left behind earthworks near the Little Miami River. They're some of the most significant ancient structures in the state.
Fast forward to modern times and visit Caesar's Creek Pioneer Village. It's an outdoor living museum that features a variety of restored log buildings. You can walk through the entire village, including a Quaker meeting house, school house, blacksmith, and carpenter shop.
Photo from Caesar Creek State Park
Caesar Creek is also unique because it has one of just a few opportunities for bridle camping in the state park's system. Bridle camping is available for novice and experienced horse owners who want to ride the trails during the day but need accommodations for humans and horses at night. You'll find primitive campgrounds with room for trailer parking, horse ties, and plenty of water. Of course, if you're looking for traditional outdoor activities, you can fish, hike, mountain bike, and use the archery range.
Read these articles for more military travel inspiration:
Fun in Your Back Yard
Sometimes the song of the great outdoors calls, but hectic schedules don't permit wanderlust. So don't forget to check out Wright-Patt's outdoor adventures, starting with the FamCamp. It's a 54-site RV camp area adjacent to Bass Lake. The site is open all year round with full and partial hookups.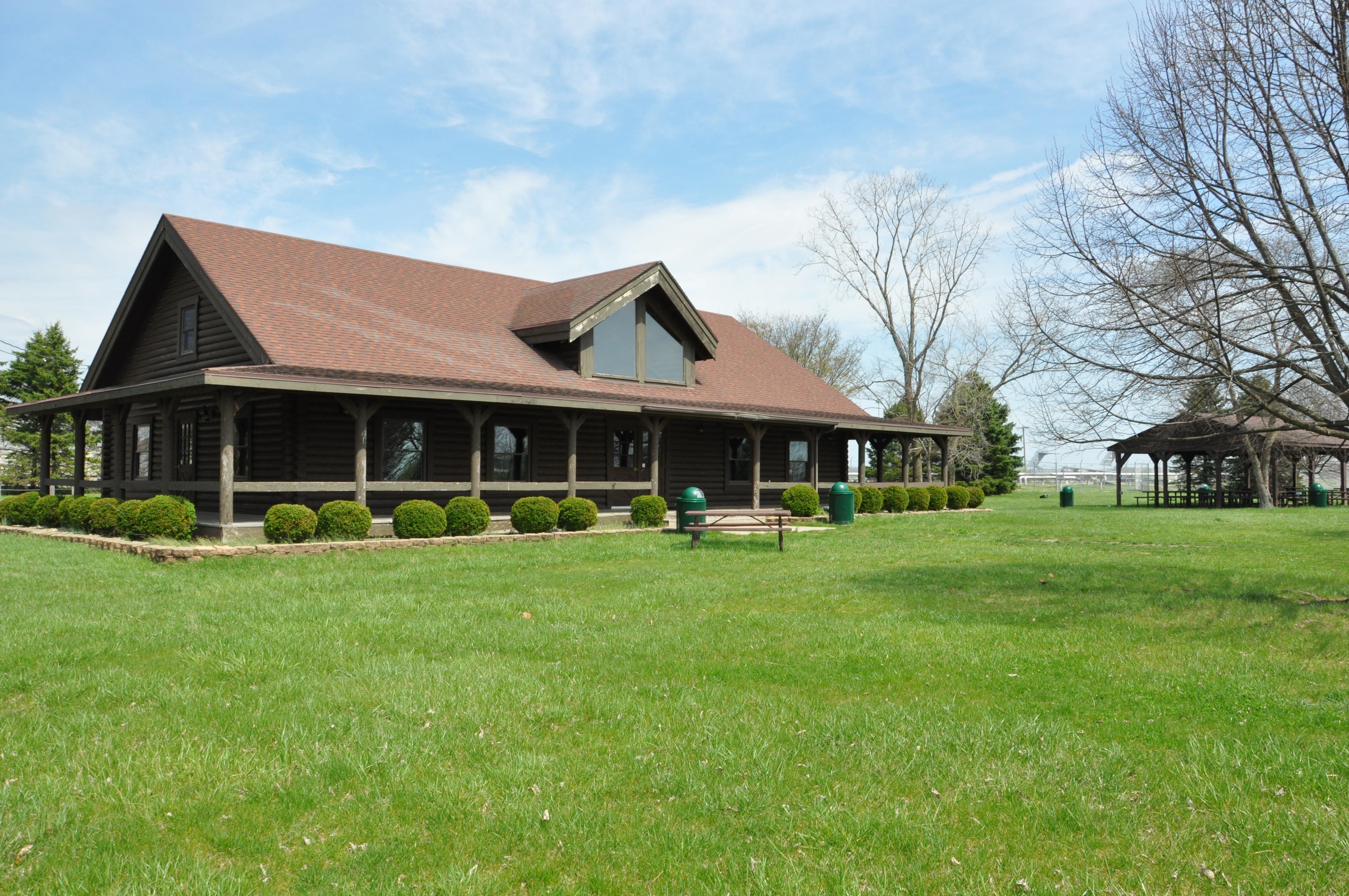 Bass Lake Lodge Photo from Wright Patterson AFB Photo Gallery
Tent camping is also popular here thanks to shower and laundry facilities, a snack bar, and a clubhouse. You won't need to haul in much for fun because Outdoor Rec rents playthings like kayaks, canoes, and aqua trikes. But if you must have connectivity, WiFi is available too.
Adventure Destinations
Photo from Cedar Point Amusement Park
If your family's perfect idea of an outdoor adventure is more roller coasters and water rides than quiet hikes in the forest, head to Cedar Point in Sandusky, near Cleveland. Cedar Point is the quintessential amusement park with 71 rides ranging from family-friendly to expert-level roller coaster riders.
There's also a mile-long sandy beach, hotel, and campground accommodations on the property, and enough excitement and action that most families plan to stay a few days to max out their adrenaline. Plus, the park offers a military discount daily and free admission for active duty and veterans during Memorial Day Weekend.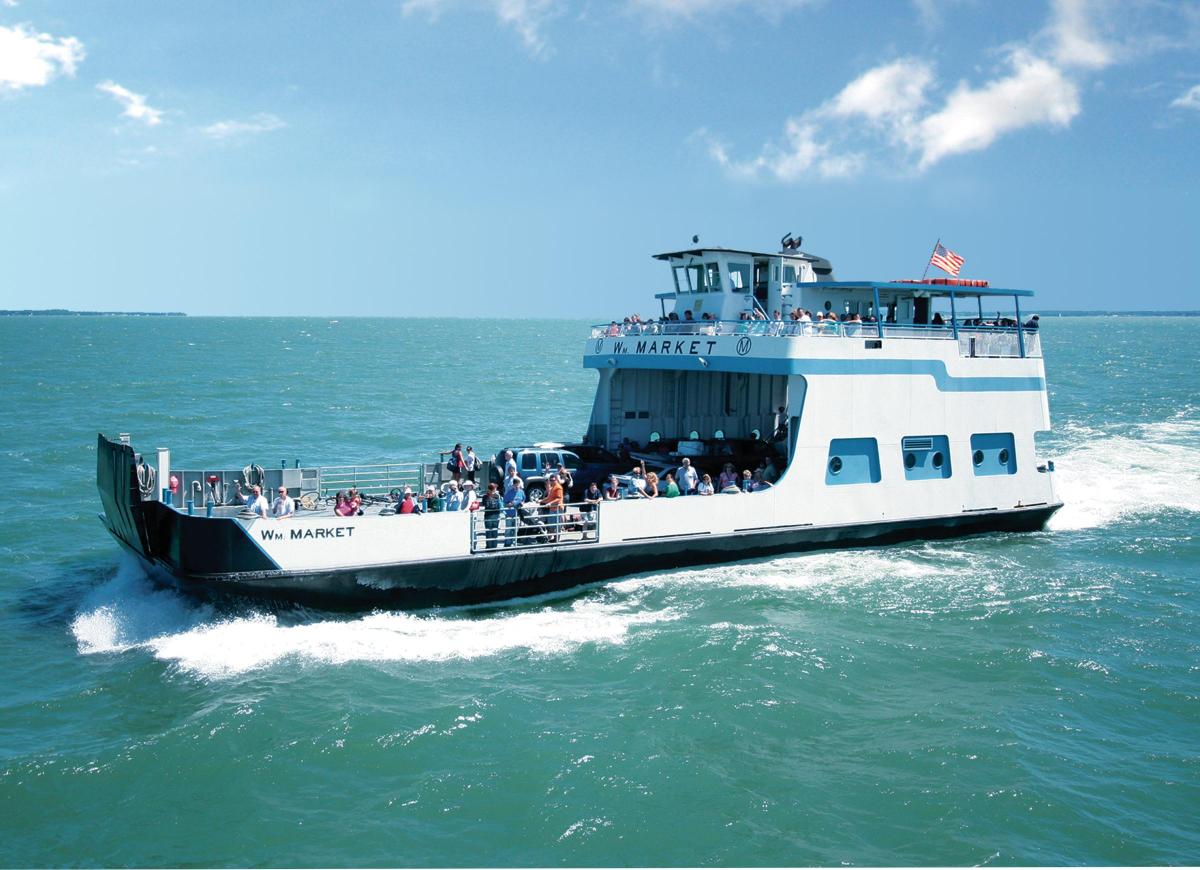 Put-In-Bay has been called the Key West of the North, thanks to its lively entertainment scene and remarkable views from the shores of Lake Erie. A few hours' drive north of Wright-Patt, PIB is an island village on South Bass Island, only accessible by ferry. Once you're on the island, head to the golf cart rental station, the best way to see the island during your stay.
Your golf cart will take you to must-see destinations like Perry's Cave and Family Fun Center, War of 18 Holes (mini golf), gemstone mining, Fort aMaze'n (permanent maze to challenge your inner nav system), and of course, the iconic Benson Ford Ship House, a house on land that's really a ship! You'll have your choice of lodging in PIB, from waterfront condos and private rentals to an exclusive 21-and-up resort where adults go to play.
So, what are you up for? Local fun, close to home? A three-day weekend camping adventure? Or a week-long summer vacation? Make a list and schedule your calendars. It's all possible near Wright-Patterson AFB.
Get more ideas for outdoor adventures and other getaways near Wright-Patt: 13 Activities for the Whole Family Near WPAFB.
Is a move to Wright-Patt in your future? Grab our free guide to the area below.