13 Activities for the Whole Family Near Wright-Patterson AFB
Let's take a minute to talk about Wright-Patterson Air Force Base, Ohio. This duty station has the charming small town feel that we often crave while its proximity to larger cities like Cincinnati and Columbus allows you access to big-city amenities, truly giving you the best of both worlds.
But, you might be asking, what's there to do at this Ohio duty station? While big-city assignments like San Diego, Tampa, and San Antonio are home to well-known attractions and an endless amount of things to do, Wright-Patterson (or "Wright-Patt") takes a little more getting to know. But that certainly doesn't mean that it falls short. Quite the opposite--with its strong sense of community and proximity to other cities, you'll have a hard time running out of things to do during your time in Ohio.
13 Wright-Patterson Air Force Base Area Family Activities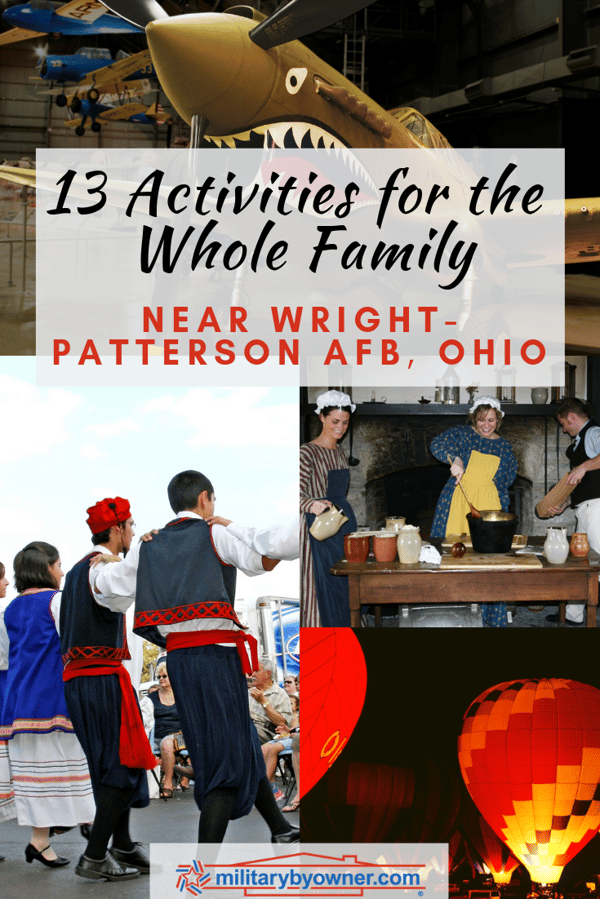 WPAFB Area Attractions
The oldest and largest military aviation museum in the world, this attraction is a family favorite. With a huge presence of our nation's history, aircraft to explore, and activities designed just for kids, there's something here for everyone in your family.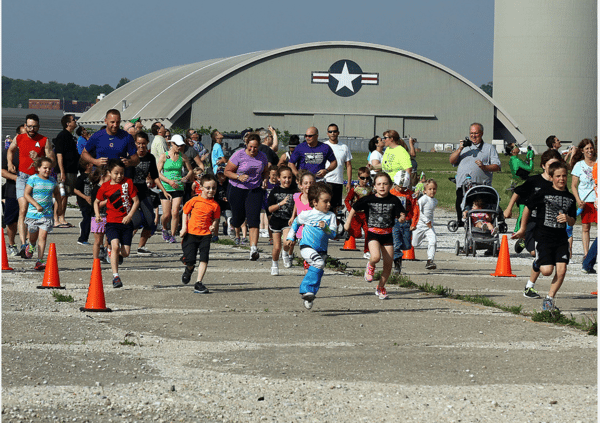 Image via National Museum of the Air Force
Share the visual arts with your children at The Dayton Art Institute. While your older kids may enjoy a visit with their class, your younger littles are sure to enjoy the Art Camp or Passport to Kindergarten where they can get their hands dirty with interactive activities.
Interact with science on a personal level at the Boonshoft Museum of Discovery. With so many kid-friendly exhibits, like Splash!, the Discovery Zoo, Tidal Pool, Oscar Boonshoft Science Central, and more, your kids' new favorite outing will be free of guilt.
Spend the day exploring Dayton Aviation Heritage at the Wright Cycle Company. Sign your 6- to 12-year-old up to become a Junior Park Ranger or let your kids head out on a Nature Quest where they can experience and explore nature.
Head out for a day surrounded by beautiful gardens, flowering pots, and reflecting pools on the edge of The Great Miami River. With opportunities to camp, hike, bike, fish, ice-skate in the winter and play in the fountains in the summer, this Dayton attractionsis one to frequent!
Watch history come to life right before your little one's eyes at Carillon Historical Park. Explore museum exhibits where you can learn about the Wright Brothers, the 1913 Flood, Dayton Heritage and more. Then, take your kids to feel like a part of history at the Early Settlement Area and grab dinner with costumed interpreters at the Newcom Tavern.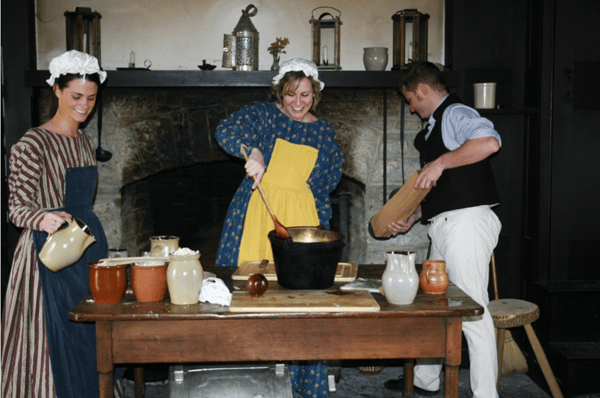 Image via Carillon Historical Park
Travel back in time at this historical national landmark and watch as your kids learn about various artifacts and the history of the village. Then, introduce your eager learners to archaeology where they'll hear first-hand of adventures from experts in the field.
WPAFB Area Local Festivals
Head out for a full day of fun at the Ohio Challenge Balloon Festival. Come early for tethered balloon rides, arts and crafts, food vendors, and concerts. Or join in the evening festivities for a night balloon glow and fireworks!
Pull on your stretchy pants and indulge in authentic German food, music, beer, and more. Sip on your cold mug of beer and let the kids run wild at the Kid Zone complete with inflatables, games, face-painting, and a puppet show!
Come one, come all for a celebration of bacon, free to the public. Enjoy sampling local restaurants and live music all festival long!
Join the Renaissance Festival for "International Talk like a Pirate Day" mid-September where the kids can enjoy a Pirate Stunt Show and Pirate Play Time. Then, come back out in October for Tricks or Treats (kids eat free) for a weekend full of trick-or-treating, costume contests, and pumpkin decorating!
Celebrate Greek heritage with cooking demonstrations, delicious food, live music, dance performances, and beer. Then, let your kids run out their energy out with fun activities at the Zorba Zone!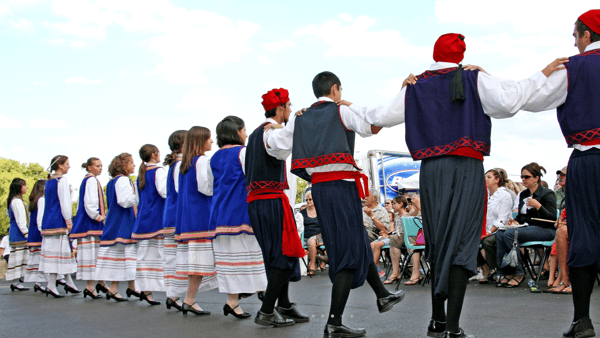 Image via Dayton Greek Festival
Dress up the kids and join Dayton for a festive weekend full of rides, yummy food, live music, a zombie walk, and more!
Boredom will be a thing of the past when you settle into the Wright-Patt area. With so many things to do, your kids are sure to love your new duty station! And while there's plenty to do at home, you'll likely enjoy a few day trip and weekend destinations. You don't want to miss Columbus Zoo, Kentucky Horse Park, Kings Island, or Cuyahoga National Park.
Have questions about your upcoming PCS to Ohio? Click the image below to download our free Military Family Guide to Wright-Patterson Air Force Base where you'll learn what to expect, weather, more things to do, neighborhoods, schools, and military spouse resources.