7 Adventures for the Whole Family Near Fort Campbell, Kentucky
New to Fort Campbell, Kentucky? Welcome! This area might not be like any other duty station your military family has been to before, but we're pretty sure you'll love it. With lots of small towns nearby and Nashville only an hour away, you get to set the pace of your time here.
And if you need help filling your time, try this list of family-friendly things to do near Fort Campbell. You'll come to find that history buffs and outdoor adventurers thrive here!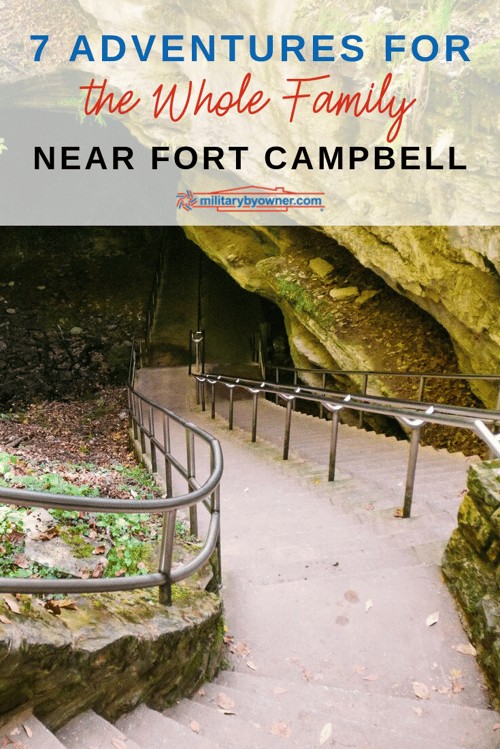 Discover a different side of the Civil War. What you can't learn from the battlefields, you can learn right here at Fort Defiance while you explore one of our nation's last remaining forts built by enslaved men — the same place where the Union met and occupied Clarksville in 1862.
Venture through the various exhibits, then walk back in time down the one-mile winding trail as you read stories from the Civil War. Learn about a few of the people involved in the war that changed the course of our country.
HOURS
Spring & Summer
Mondays: CLOSED
Tuesday-Saturday:10 AM to 5 PM
Sunday: 1 PM to 5 PM
Fall & Winter
Mondays: CLOSED
Tuesday-Saturday: 10 AM to 4 PM
Sunday: 1 PM to 4 PM.
ADMISSION
Photo: Historic Collinsville
Watch history come to life at this rural pioneer settlement. With authentically restored log cabins and outbuildings made in the 1800's, Historic Collinsville is the perfect place to get hands on with your love of history. Plus, it's way more fun for the kids than putting their head in a textbook!
And to make it even more fun, plan your visit during one of their amazing events. The Candlelight Christmas in December is one you don't want to miss.
SEASON
April 20 through October 26
HOURS
Saturdays: 10 AM to 5 PM
Sundays: 1 PM to 5 PM
Other days and times by appointment for groups of six or more and special events.
ADMISSION
Free for ages six and under.
$7 for ages seven and up.
Event admission varies.
Dunbar Cave is the place where your inner history buff and outdoor adventurer meet in perfect harmony.
Grab your flashlight and tour this magnificent cave that Native Americans believed to be a portal to the Underworld. As you tour this prehistoric site, you'll get to view their cave art dating back to the 14th century.
TOURS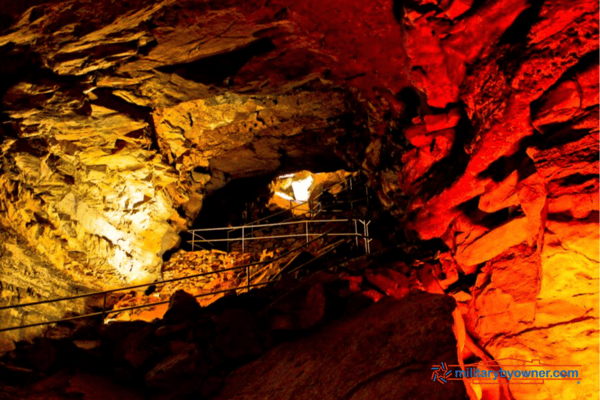 It was given the name Mammoth for a reason. This intricate cave system stretches beyond 400 miles. But this Kentucky state park offers you more than the world's longest cave. It's best to devote a whole day or even an entire weekend to unplug and embrace the great outdoors through hiking, canoeing, camping, horseback riding, picnicking, and more!
HOURS
The park's open hours vary with the seasons. Click here for a full, updated list of operating hours.
TOURS
Find a detailed list of the 13 cave tours and rates here.
Looking to breathe the fresh air without getting your boots too dirty? Throw on your walking shoes, grab your bike, and leash the dog, because the Clarksville Greenway is the perfect breezy outing.
Related: for a full list of parks located in the area, visit Clarksville Parks & Recreation.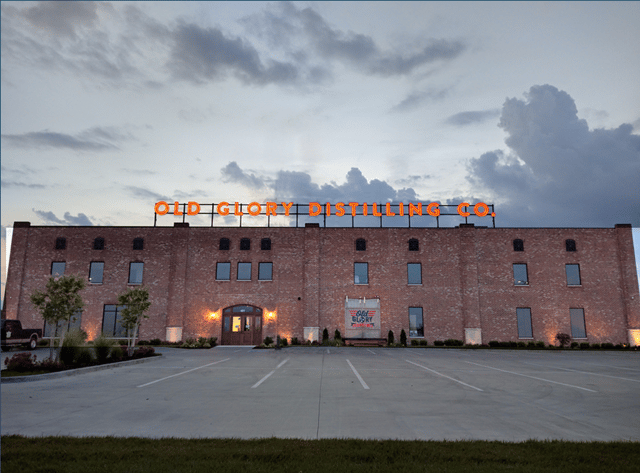 Photo: Old Glory Distillery Co.
Looking for an adult outing? Head to this small-batch artisan distillery to see how they're doing things differently. They're not about taking shortcuts, so their prized bourbon and whiskey are still a few years out. But, in the meantime, they've got some small-batch Tennessee Whiskey (and a few other treats) for you to sip.
But there's more going on here at Old Glory. This distillery is doing for spirits what craft breweries did for beer. And that means some pretty tasty things!
TOURS
Every hour 12 PM to 5 PM.
PRICE
$7 for tour and tasting (must be 21 and over).
$5 for tour (no tasting).
GIFT SHOP & COCKTAIL BAR HOURS
Monday through Saturday: 11 AM to 6 PM
Sunday: 1 PM to 6 PM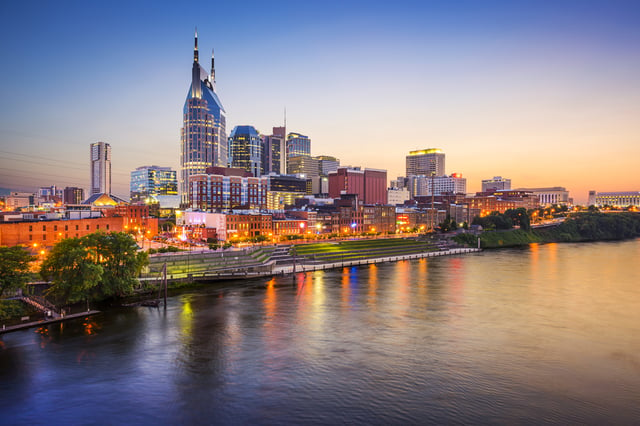 Nashville Skyline
Just an hour drive from Fort Campbell, this bustling destination doesn't even have to wait for the weekend. Make it a jam-packed day trip or settle in for a weekend retreat — you decide!
THINGS TO DO
Nashville is also the perfect parents-only weekend away. With an incredible nightlife, it'll be hard to run out of things to do!
Know of another family outing near Fort Campbell? We'd love to hear what your military family loves about this duty station. Share your favorites in the comments below.
And if you're looking for a home in the area, click below to visit the MilitaryByOwner Fort Campbell page to see homes for sale and houses for rent in the area.