Take a Tour of 6 Civil War Sites in Virginia
"There's a 3-day weekend coming up...what would you like to do?"
I thought my spouse would suggest going to dinner or going for a long run with our dogs near where we live in Virginia Beach. Instead, his out of the ordinary response took me by surprise,
"You know those red, white, and blue signs we always see along the side of the road? Let's find a Civil War battlefield trail and follow where it leads!"
Now, I'm as patriotic as the next person, but veering off the main route to read a historical plaque? That's not exactly my first choice for spending quality free time! As it turns out, "history hunting" is nearly like opening a bag of tempting potato chips. You can't stop after visiting just one site!
Our first jaunt to the battlefields at Manassas began a weekend road trip pattern of tracking different Civil War campaigns across Virginia. If you're also stationed in Virginia or simply planning a trip this way, follow the roadside markers to learn more of our nation's history. I'm sharing some notes after our visits to several notable Civil War sites!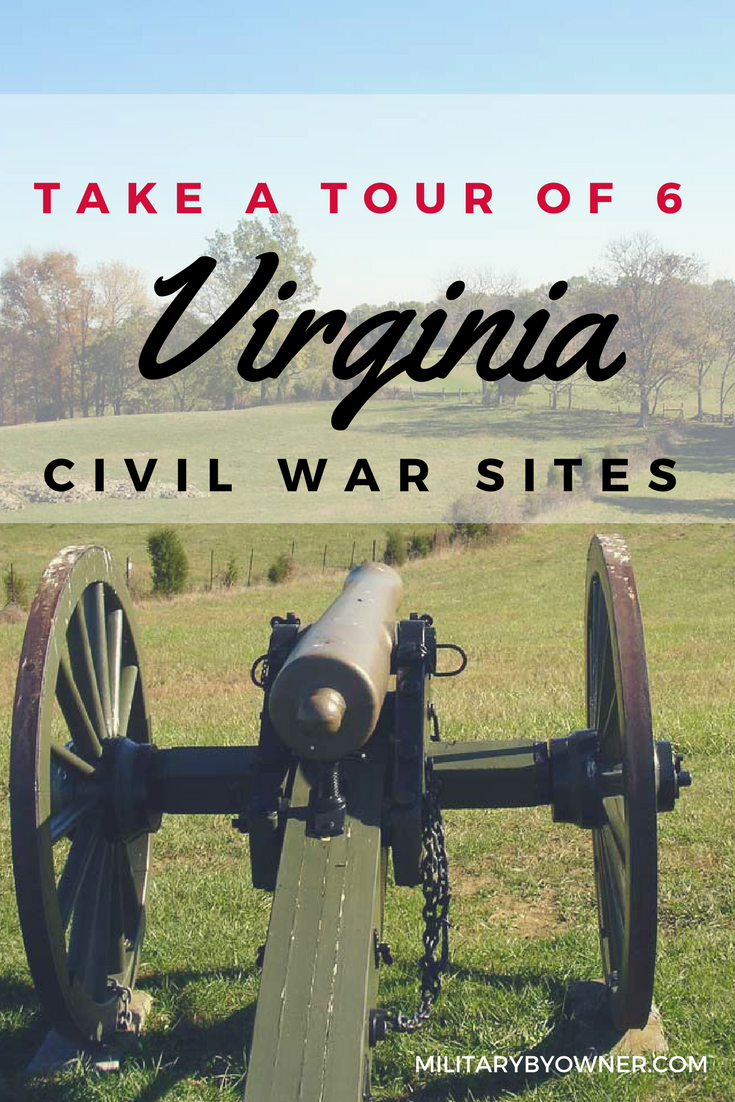 1) Manassas
Battlefield Name:
First Battle of Bull Run at Manassas

Second Battle of Bull Run at Manassas
Timing:
What Happened:
First major battle on land. This barrage set the tone for the four years of war.
Before Union Maj. Gen. Pope could call for back up, Confederate leader General Robert E. Lee advanced. With this assault, Confederate Lt. Gen. Jackson and Confederate Lt. Gen. Longstreet proved their mettle.
Must See:
The Stonewall Jackson monument.

At this site Confederate Brig. Gen. Bee exclaimed: "There stands Jackson like a stone wall!" which gave Confederate Lt. Gen. Jackson the moniker "Stonewall Jackson."
The spot where the Confederate troops, low on ammunition, resorted to throwing rocks at the Union battle line.
Nearby City:
Attraction:
2) Fredericksburg
Battlefield Name:
Timing:
What Happened:
With snipers on buildings and troops fighting in the streets of Fredericksburg, this battle was the first "urban warfare" of the Civil War.
Must see:
A hilltop parcel called Marye's Heights. Setting up shop at this high point in the city, the Confederates had a clear advantage. The sloping terrain and imposing stone wall of the bastion made it extremely difficult for the Union troops to invade.
Nearby City:
Attraction:
Dream of the luxuries of a bygone era while strolling the grounds of Chatham Manor (pictured above). H

osting a visit for both George Washington and Abraham Lincoln, t

his 18th century estate overlooks the Rappahannock River.
3) Chancellorsville
Battlefield Name:
The Battle at Chancellorsville
Timing:
What Happened:
Confederate leader Gen. Lee defeated Union Maj. Gen. "Fighting Joe" Hooker at Chancellorsville due to Hooker being off his game with a severe concussion.
Must See:
A monument noting where Confederate Lt. Gen. "Stonewall" Jackson took a fatal shot by friendly fire.
Nearby City:
Attraction:
Grab a coffee at the Harrison Crossing shopping plaza nearby and drive nine miles south to visit the Spotsylvania Courthouse battlefield.
4) Battle of the Wilderness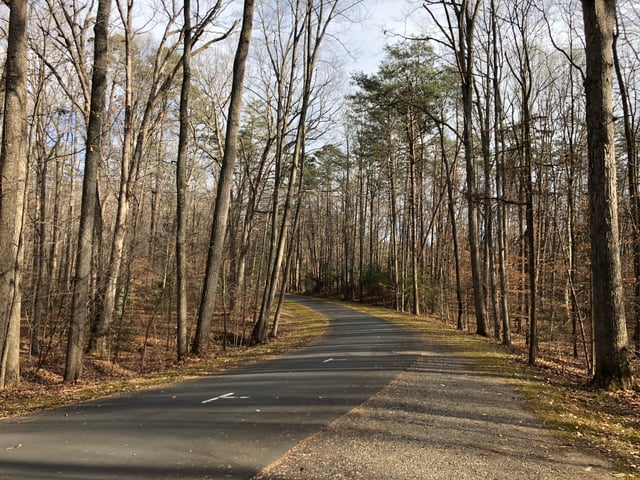 Battlefield Name:
Timing:
What Happened:
The first field officer since George Washington to gain the rank of Lieutenant General, Ulysses S. Grant became the Union leader and launched the Overland Campaign of battles from this engagement, including:
Battle of the Wilderness

Battle of Spotsylvania Courthouse
Battle of North Anna
Battle of Cold Harbor
Must See:
A

m

useum

display

with the riveting quote,

"Lee to the rear!"

Sensing the onslaught, Rebel troops from Texas convinced Confederate leader General Robert E. Lee to pursue the enemy from the rear rather than from the front lines.
Nearby City:
Attraction:
Imagine the struggle of navigating the dense woods with each mile of the "Battle of the Wilderness" auto tour.
5) Siege of Petersburg
Battlefield Name:
Timing:
What Happened:
The Siege at Petersburg was the longest span of attacks in the war. Slow and steady, Union Lt. Gen. Grant took apart the wagon and rail connections supplying the Confederate army.
Must See:
The Crater. In the opening scene of the Jude Law movie Cold Mountain, there's an earthshaking moment when Union troops tunnel under a Confederate line and set off explosives. Restoration efforts here include an outline of the crater from the blast and the tunnel access point.
Nearby City:
Attraction:
Plan a trip for Veterans Day evening to Poplar Grove National Cemetery in Petersburg.

R

eflect on the service and sacrifice of our veterans with the glow of grave site luminarias at this final resting place.
6) Appomattox Courthouse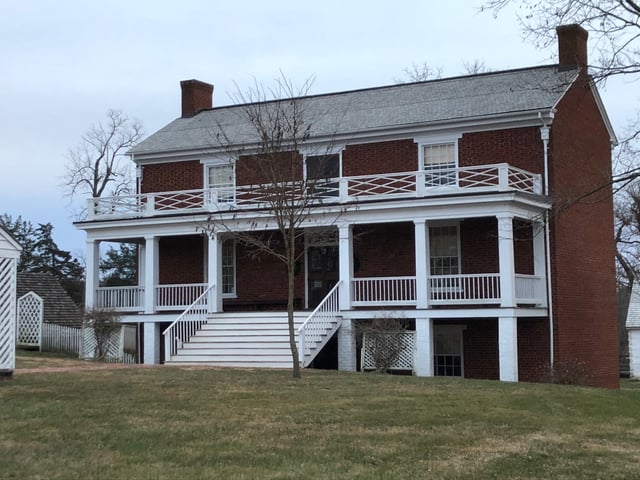 Battlefield Name:
Timing:
What Happened:
Upon leaving the Confederate capital at Richmond, Confederate Gen. Lee surrenders to Union Lt. Gen. Grant at a private home in the village of Appomattox Courthouse.
Must See:
The site of surrender, the McLean house. Tour the home and surrounding buildings while lingering on the grounds of Appomattox Courthouse National Historical Park.
Nearby City:
Attraction:
Gather facts for rounds of trivia from the visually appealing displays of the American Civil War Museum. Amidst this private collection is General Robert E. Lee's jacket.
If you're taking a Sunday drive to visit Civil War sites around Virginia, consider these points.
Tips for touring:
With proper ID, ask for free admission or a military discount.
The title "courthouse" doesn't have to be a building for city government. As Civil War history displays explain, it can be a specific crossroads or a meeting point.

Keep in mind private displays and state parks can interpret history from a certain perspective. The National Park Service details Civil War history objectively.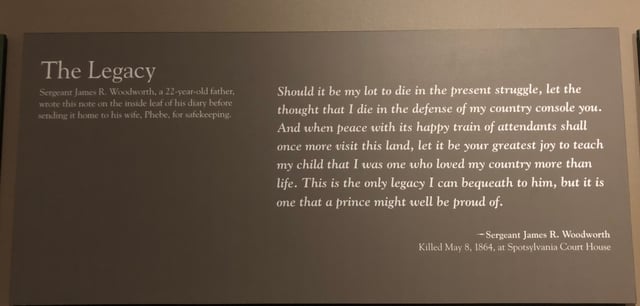 From the spring of 1861 to the spring of 1865, reports estimate 620,000 deaths in the Civil War. Breaking it down, that's losing one soldier in every line of four. Recovering from the intensity of four years of military action was a daunting task for our country. It is important to recall the heartbreak of those times while we enjoy the freedoms we have today.
These words from F. A. Olds, the "father" of the North Carolina Museum of History, encourage Americans to visit historical sites and embrace their significance. "The battlefield should be visited by thousands. Great deeds were done there, on both sides, and American valor, endurance, and skill were nobly illustrated."
Even though taking a road trip to a battlefield may not be my first choice for a weekend get-away, learning the names and reading the stories makes it a worthwhile excursion. No matter where you choose to start a Civil War battlefield tour, I'm certain you'll renew your appreciation for the strength of the American spirit. Besides, who doesn't like sharing a fast fact in a game of trivia? Learning a thing or two from a historical roadside marker might come in handy when you're a successful contestant on a Jeopardy game show!
If you're stationed in Virginia, have you been following battlefield trails? Feel free to compare notes by leaving a comment here.
For more day trip and travel ideas, download MilitaryByOwner's free Military Family Travel ebook below!