10 Military Spouse Blogs We Think You'll Love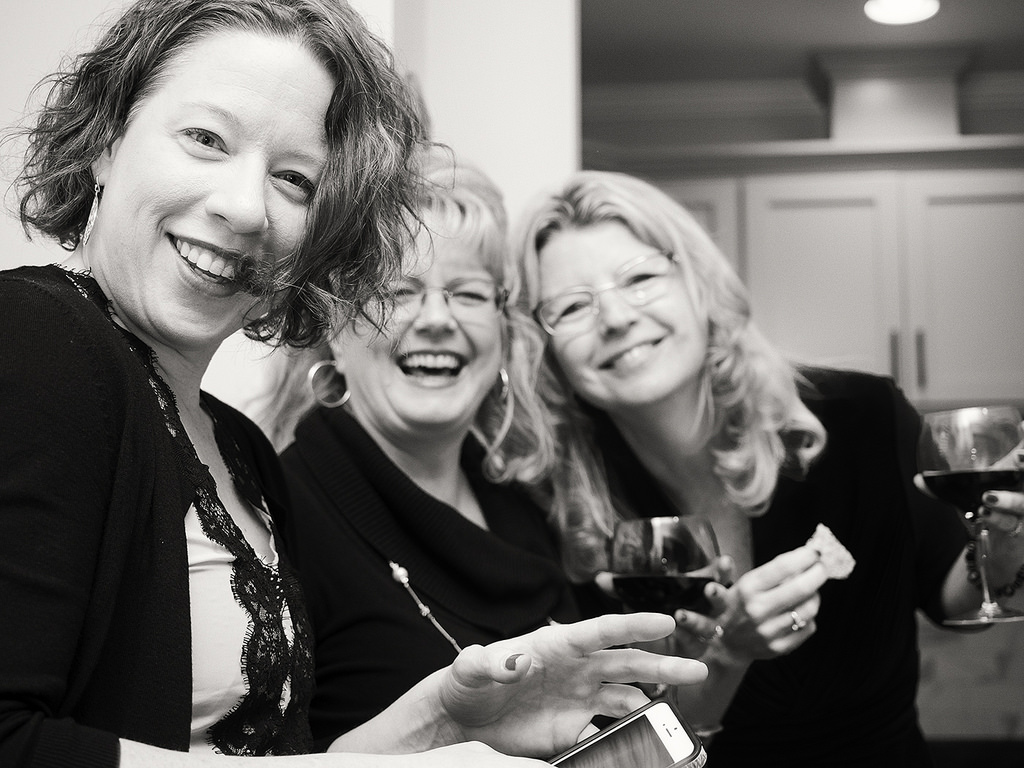 Our local school recently started its fall session. About 24 hours before the first day arrived, a big snafu was revealed when the mailman didn't deliver teacher assignment letters. As you can imagine, in a heavily involved parent community, this didn't go over well.
Parents throughout the neighborhood tossed out their best guesses as to why they weren't sent in a timely manner and began to share inside scoops and back-up plans they'd gleaned from "sources" inside the school. By way of piecing together bits of info, some of the uncertainty was alleviated and we all relaxed a little, realizing there were bigger problems in the world.
After a string of group texts about the situation, I half-jokingly texted, "Inefficiency breeds ingenuity." Leave it to the moms and dads to get the info needed! As a side note, half of those parents were military kid parents.
This leads me to the military spouse bloggers who, somewhere along the way in their military careers, noticed inefficiency. At the commissary, within the command, at the doctor's, undoubtedly at the pharmacy, and in plenty of other places, I am sure. These inefficiencies stoked their ingenuity (sometimes survival instincts!), and we as readers are much better for their advice, opinions, and hard-earned wisdom.
Their topics are as varied as their personalities, but you can bet experiences with their servicemembers and families are huge contributors to their blog entries. MilitaryByOwner hopes readers will benefit from their sage advice. Read on and pick one or two to follow, because these milspouses know a few things about a life lived in the military.
10 Military Spouse Bloggers We Think You Should Follow!
With a fresh mix of working mom advice and humor, J.D. Collins serves up information and guidance we all wished we had when we first married our servicemember. For any military spouse looking to write their own blog, J.D. has resources just for you.
Kristen Smith shares about portable careers and navigating military life. In her blog, she highlights step-by-step options for working from home and how to earn an income writing professionally. Kristen also offers an online community for military bloggers and loads of resources to help you on your blogging journey.
In addition to her Content Editor duties here at MilitaryByOwner, Jen is the author of a book for military spouses and the host of the Milpouse Matters podcast. Since she successfully graduated four kids from high school, Jen also blogs about homeschooling topics with a strong streak of expertise. She also shares thoughts on military life and offers writing advice.
Although Jo's blogging began detailing care packages for her deployed husband, her military lifestyle subjects keep her large audience entertained and informed. Her collection of wedding posts is especially fun.
Our male milspouse counterparts must not be forgotten! Chris Pape created Macho Spouse to provide male spouses the resources they need to support their path through military service. A thorough video collection of military life matters makes Macho Spouse even more unique.
Lauren Tamm's parenting tips, advice, and entertaining science-based reads have produced a following of fans ready to streamline their military life with milkids in tow.
Here's a twist. What about a Canadian military spouse? Kim shares similar realities and insights we go through in the U.S., but her sharp wit and honest musings are extra refreshing to read because it's not always easy to be Rah, Rah about military life.
Julie Provost offers practical military life advice for a wide range of material including children with special needs and guidance for work from home strategies. National Guard families will especially relate to her background.
Many years of milspouse practice has enabled Judy Davis to bring readers emotional support and practical solutions for the everyday bumps or mountains in the road military families face. Judy has a special interest and expertise in mental health and wellness.
Navigating deployment issues is Lizann Lightfoot's strong suit. With multiple deployments in her past, she enjoys connecting with readers to ease their deployment worries. Plus, she's written a book for Naval Station Rota, Spain. PCS perfect.
As you can read, these spouses have experience to help others navigate some of the inefficiency in military life. One of the greatest parts of their collective know-how is although they might not have all the answers, they certainly can point readers to another milspouse blogger who will have the expert response!
*As for our teacher assignments; they were texted and emailed to us by 10 a.m. the day we were supposed to meet teachers. Not surprisingly, most of us had figured out the placements already. Leave it to the moms and dads.