10 Military Spouse Blogs We Think You'll Love
During one recent school year, about 24 hours before the first day arrived, a big snafu was revealed when the mailman didn't deliver teacher assignment letters. As you can imagine, in a heavily involved parent community, this didn't go over well.
Parents throughout the neighborhood tossed out their best guesses as to why they weren't sent in a timely manner and began to share inside scoops and back-up plans they'd gleaned from "sources" inside the school. By way of piecing together bits of info, some of the uncertainty was alleviated and we all relaxed a little, realizing there were bigger problems in the world.
After a string of group texts about the situation, I half-jokingly texted, "inefficiency breeds ingenuity." Leave it to the moms and dads to get the info needed! As a side note, half of those parents were military kid parents.
This leads me to the military spouse bloggers who, somewhere along the way in their military careers, noticed inefficiency. At the commissary, within the command, at the doctor's, undoubtedly at the pharmacy, and in plenty of other places, I am sure. These inefficiencies stoked their ingenuity (sometimes survival instincts!), and we as readers are much better for their advice, opinions, and hard-earned wisdom.
Their topics are as varied as their personalities, but you can bet experiences with their servicemembers and families are huge contributors to their blog entries. We hope readers will benefit from their sage advice.
Read on and pick one or two to follow, because these milspouses know a few things about a life lived in the military.
10 Military Spouse Blogs to Follow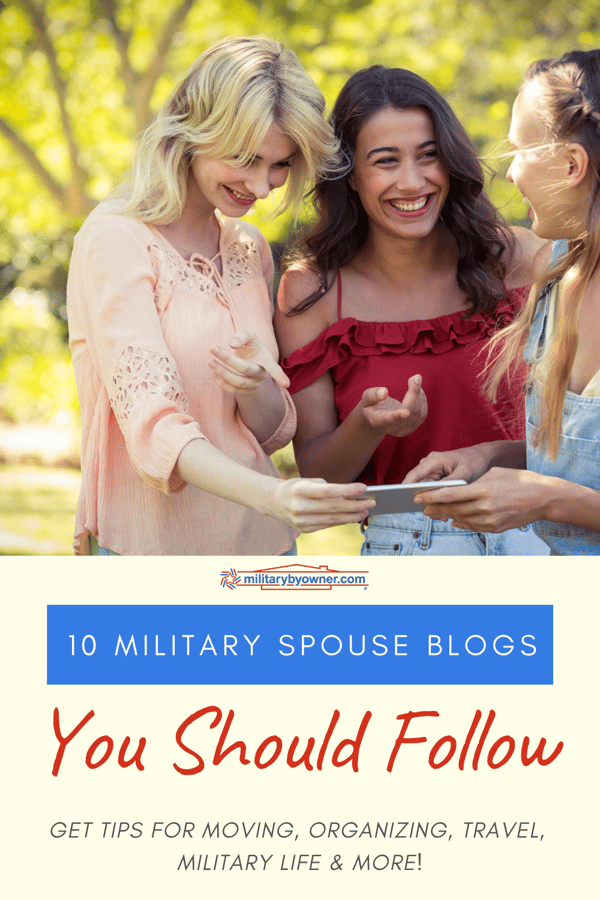 Who could use a master class on military moving? All of us! Not only does Melissa blog about the best moving tricks and the teeny, tiny details of an organized PCS, she's offering her readers a free online class, PCS Proof Your Home, to transform your chaotic military life into peace and sanity.
Military families need a go-to travel expert that understands our way of life. Thankfully, travel media pro, Sierra Redmond, has us covered. From destination and hotel reviews to detailed descriptions of popular locales and money savings tips, Sierra's well researched blog advice keeps us all in the know for our future travel plans.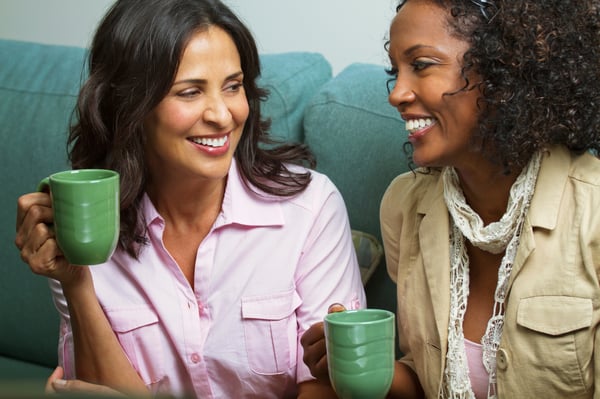 As the creator of one of the most encompassing and revered websites for milspouse endeavors, Krystel Spell has been informing and entertaining all branches of military spouses for years through the content found on Army Wife 101. Parenting, travel, discounts, and work/life choices are just a few of the universal topics featured.
4) Chels Meets World
Chelsea Hayes, her spouse Justin, and pup, Milo, are taking over Italy! It's from there she's blogging about military life abroad as a new military spouse, in addition to featuring other creatives in her Individuals series within her blog. You'll also catch notes about her Ghanian heritage and her upcoming #FoodFridays.
In addition to her Content Editor and writer duties here at MilitaryByOwner, Jen is the author of a book for military spouses,You Are Not Alone: Encouragement for the Heart of a Military Spouse, and the host of the Milspouse Matters podcast. With a heart for serving military families, Jen fills her blog posts with inspirational and supportive advice on moving, deployment, and practical help for military spouses stemming from nearly 30 years of military life. She also blogs about homeschooling, grandparenting, faith, and other themes.
Ok, we're cheating a little on the milspouse designation, but active duty Army Captain Riley's blog posts and Duty Station series are so spot on that we wanted to include her in our list. What do all military families have in common? A duty station we HATED. This is Riley's specialty, diving into the places that tend to have bad reputations and exposing the buried treasures within. Her collection of top notch photography wraps up the content quite nicely.
As a Army chaplain's wife, most people expect Claire to have all the answers about the uncertainty of military life. However, she'll be the first to tell you, she doesn't. Thoughtful and honest, Claire writes and fills chapters of her life with topics that include everything from gardening to writing to military marriages.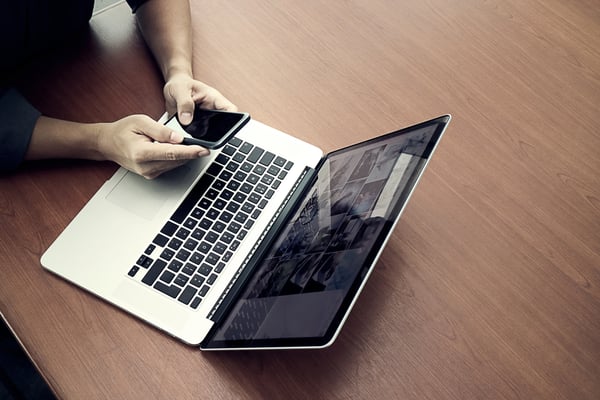 Our male milspouse counterparts must not be forgotten! Chris Pape created Macho Spouse to provide male spouses the resources they need to support their path through military service. A thorough video collection of military life matters makes Macho Spouse even more unique.
Here's a twist. What about a Canadian military spouse? Kim shares similar realities and insights we go through in the U.S., but her sharp wit and honest musings are extra refreshing to read because it's not always easy to be Rah, Rah about military life.
Navigating deployment and PCS issues is Lizann Lightfoot's strong suit. With multiple deployments and moves in her past, she enjoys connecting with readers to ease their transition worries. Plus, she's written a collection of guides and books as well as a master class to guide new spouses through military life.
As you can see, these spouses have the experience to help others work though some of the inefficiency in military life. You know who else has tried and true military advice to share?
Check out these veteran military spouse bloggers you might have missed:
*As for our teacher assignments; they were texted and emailed to us by 10 a.m. the day we were supposed to meet teachers. Not surprisingly, most of us had figured out the placements already. Leave it to the moms and dads.
What do you think? Did we miss a milspouse blogger you love and can't get through military life without? Let us know!