12 Family-Friendly Outings Near Killeen, Texas
While one drive through Texas might make you feel like you're in the middle of nowhere, that couldn't be further from the truth. Fort Hood is located outside of any major cities. While you're stationed at Fort Hood, you may choose to live in Killeen (as many military families do), and you'll find that you have the best of both worlds, a military and family-friendly area to live with easy access to big-city amenities.
Dallas, Houston, and San Antonio are all within a three hours' drive. But when you live in K-Town, your back yard is packed with family-friendly adventures — so much so that you might not find the time to do them all!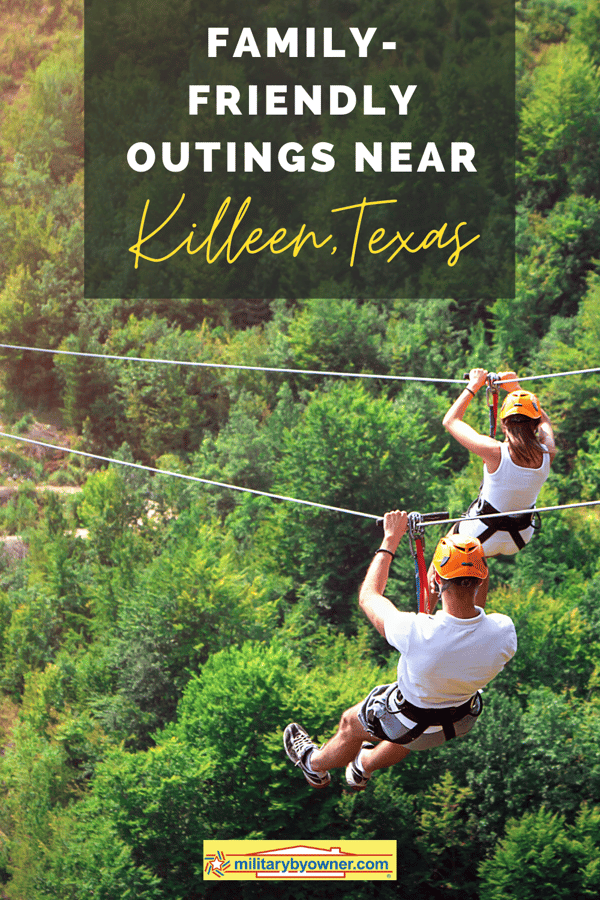 1. Altitude Trampoline Park
Is there a better way to burn energy than jumping up and down for hours? Altitude Trampoline Park offers nearly everything, from toddler-friendly jumps to Wipeout, a spinning wheel designed to knock you down, a trapeze swing, and more!
2. Magnolia Market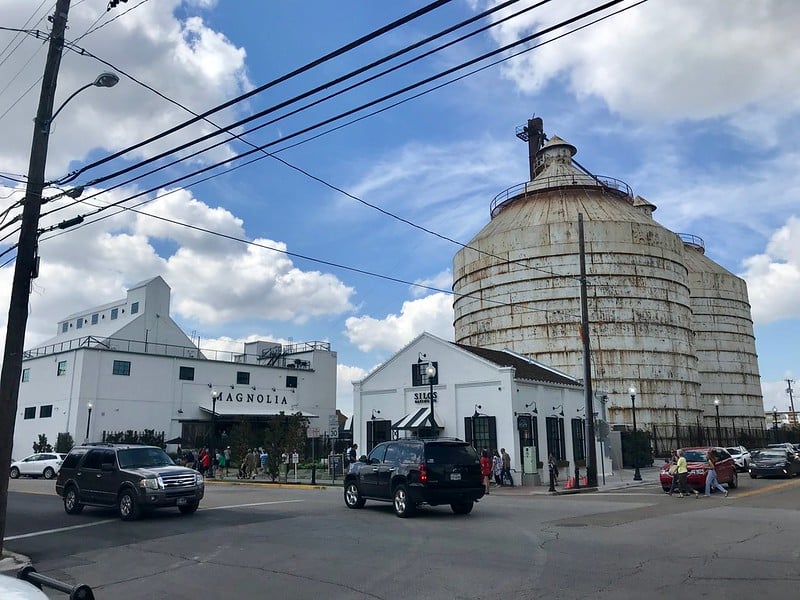 Image via Flickr user Daveynin
If you've ever watched HGTV, or maybe even if you haven't, you know all about Chip and Joanna Gaines. If you're a fan, good news, their beloved Magnolia Market makes the perfect day trip from Killeen.
With a home decor store, food trucks, and garden, it's a charming place to spend the day with the kids in tow.
3. Waco Mammoth National Monument
Home to fossil specimens, the Waco Mammoth National Monument represents the first and only recorded evidence of Columbian mammoths that roamed the earth thousands of years ago. Learn more about this discovery that dates back to 1978, then head out on one of the nearby trails to walk their footsteps.
4. Cameron Park Zoo
With over 1,700 animals, Cameron Park Zoo is a family-friendly outing that will have even the littlest ones in your family asking to go back. With all the favorites — orangutans, komodo dragons, elephants, and more — it's the perfect place to let the kids take the lead.
5. Waco Suspension Bridge
While the Waco Suspension Bridge itself doesn't entertain, it's a significant part of Waco. Built in 1870, it carries years of history with it. Not only is it beautiful, but it connects two major parks, the Indian Spring Park and the Martin Luther King, Jr., park and it serves as the backdrop for many local events.
6. Balcones Canyonlands National Wildlife Refuge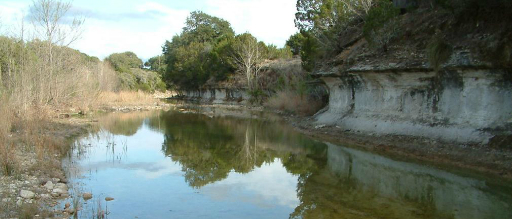 Image via U.S. Fish and Wildlife Service
The Balcones Canyonlands National Wildlife Refuge makes for an adventurous family day. From trails to keep you on the go to planned events, guided tours, and hunting, this stretch of land provides both an educational and exploratory day trip from Killeen.
7. Inner Space Cavern
Undiscovered for nearly 10,000 years and only open to the public in 1966, the Inner Space Cavern is one of the most well-preserved caves in Texas. Spend the day exploring the beautiful formations and prehistoric animal bones.
Tours range from adventurous to wild, offering an easily accessible route or one that requires crawling through tight spots on a more remote trail through the caverns passageways.
See also the Longhorn Cavern State Park in Burnet.
8. Austin Aquarium
Full of endless opportunities for animal interaction, the Austin Aquarium will likely be a family favorite. Here you'll find a few of your favorites like sharks, stingrays, tropical fish, and beautiful coral. But you'll also find a handful of unexpected faces like lemurs, sloths, and (wait for it) mermaids!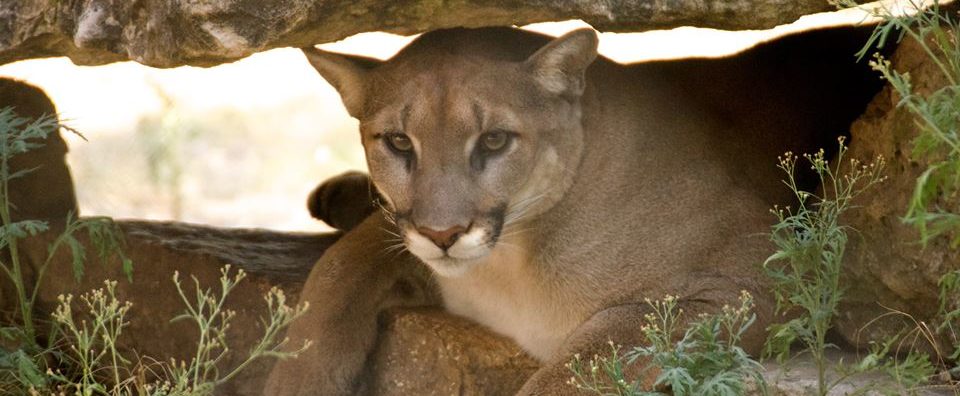 Image via Austin Zoo
9. Austin Zoo
Head to the Austin Zoo for the chance to see a few of your favorite wild animals like tigers, bears, tortoises, and more. And if you're new to Texas, this is a great opportunity to see some of the wildlife native to Texas like the western ribbon snake, jumping spider, northern bobwhite, northern black-bellied whistling duck, and more — certainly an educational opportunity for all!
10. McKinney Falls State Park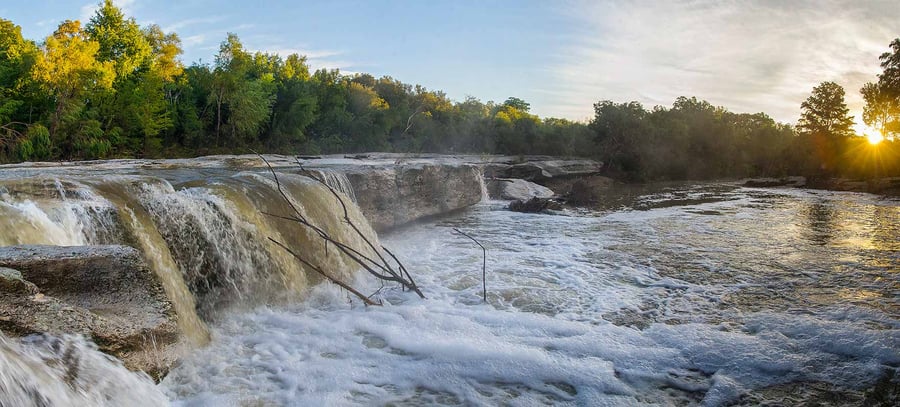 Image via McKinney Falls State Park
Ready to unplug? McKinney Falls State Park offers a variety of ways to leave the civilized world behind you and plug into nature. Water rushing over limestone ledges creates the perfect stage for a day filled with hiking, fishing, or swimming. And, if you're a true outdoor adventurer, you can pack a bag and set up camp for the weekend!
If you like waterfall hikes, check out Chalk Ridge Falls Park in Belton.
11. Barton Springs Pool
What makes this pool so special that it's worth the hour drive? The Barton Springs Pool is not like any other pool — it's three acres in size and is fed directly by an underground spring! Plus, the grassy area surrounding it makes for the perfect place to stretch out and picnic between swims.
12. Lake Travis Zipline Adventures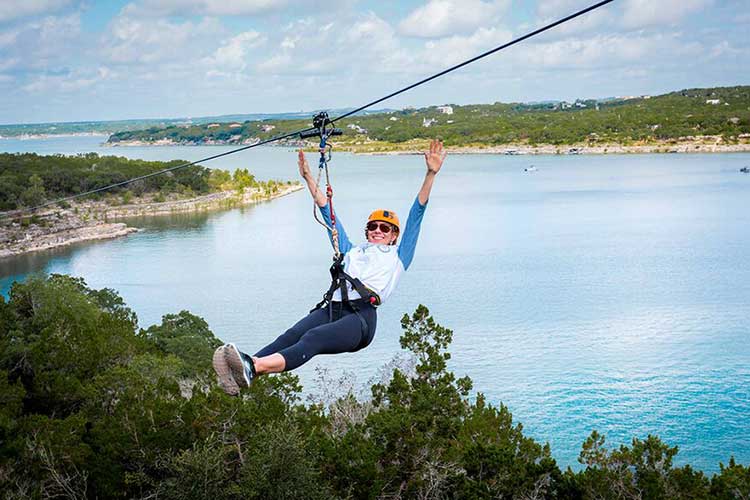 Image via Lake Travis Zipline Adventures
Is there anything better than getting a bird's eye view of the area? Race across the canyons and Lake Travis for a thrilling tour of Austin Hill Country with Lake Travis Zipline Adventures. Then, make a splash as you navigate an obstacle course across the water with Waterloo Adventures.
Consider this list a starting point as you begin to dive into your Fort Hood duty station, because there is so much more (yes, more) that this area has to offer in terms of family fun!
Moving to Fort Hood? Check out homes for sale and houses for rent in Killeen, Texas, on MilitaryByOwner.
Click the image below to download our free resource to help make your move to Fort Hood easy!