13 Best Tex-Mex Restaurants in San Antonio
If you're a fan of Tex-Mex food and you find yourself in the San Antonio area, thank your lucky stars right now! If you stand on most any street corner in this city and look around, you're likely to see at least one Tex-Mex restaurant. With the abundance of wonderful food all across San Antonio, it can be hard to know where to even begin your culinary excursion.
While you could just take a chance, why not visit a restaurant that already enjoys rave reviews? We've done the homework for you, asking locals and visitors alike for their favorite spots.
But before we begin, let's break it down for the foodies among us. You'll find it common that many restaurants in this area will serve traditional Mexican fare such as chiles en nogada right alongside the more Americanized sizzling fajita platter. Even purists agree that the lines between Tex-Mex and traditional Mexican fare have blurred for some years anyway in this border state. So as we pop in to the following restaurants gracing the Lone Star State, definitions aside, we can all agree that whatever iteration Mexican food takes, it's delicious!
Today, we're stepping away from the well-known Riverwalk restaurants (where you can find mainstays like Rita's on the River, Rio Rio Cantina, and Casa Rio) and checking in around the city for the best Tex-Mex anywhere! Whether you prefer a quaint local spot or a larger chain atmosphere, we've got you covered with these picks. According to our (non-scientific, of course) poll, here in no particular order are...
13 Best Tex-Mex Restaurants in San Antonio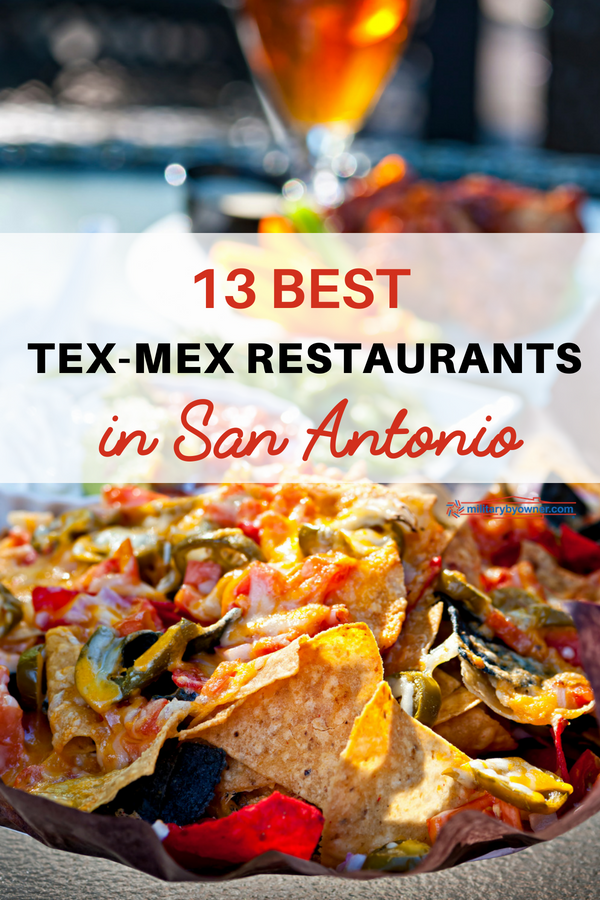 218 Produce Row, San Antonio 78207
Originally opened in 1941 in San Antonio's legendary Mercado, Mi Tierra has evolved into a San Antonio landmark. Open 24 hours a day, enjoy a meal and then browse the bakery while listening to live mariachi music. Popular menu items include huevos rancheros, menudo, "Oro de Mi Tierra" Margarita, and Steak a la Tampiqueña.
Customer Review:
"The mix of smells that come out of the kitchen area are amazing and intoxicating. Everything from fresh grilled steak and fajitas to traditional Mexican food fare to fresh-brewed coffee. They also serve breakfast all day long, so getting an order of enchiladas with eggs on top was no problem. Top it off with a tres leches cake and a cup of coffee, and it's a meal that's hard to beat." -Temple
2) Teka Molino
Two locations:

7231 San Pedro Ave, San Antonio 78216
1007 Rittiman Rd,San Antonio 78218
Established over 70 years ago, Teka Molino is another San Antonio mainstay. Stop by for their popular breakfast tacos, and be sure to sample the carne guisada and chalupas. Customers also rave about the puffy tacos, beef enchiladas, and guacamole.
Customer Review:
"Bean rolls were amazing. I loved the guacamole cups and the fried cheese tacos. They have the very best frozen margaritas. Staff was very friendly." -Susan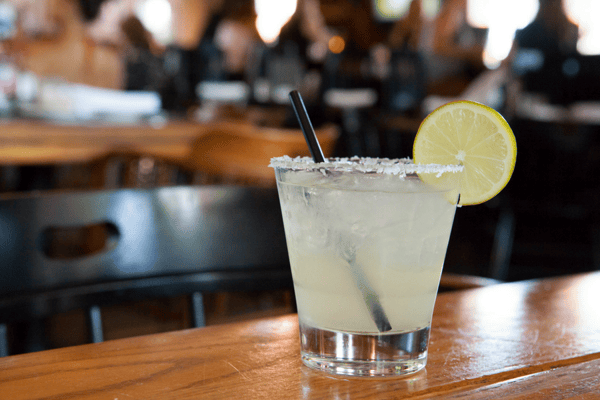 3820 Farm to Market Road 3009, Schertz 78154
Garcia's came up repeatedly as a favorite. The restaurant was opened in 1988 by Curtis and Antonia Garcia, who decided to share their family recipes with the local area. Tortilla soup, menudo (only available Friday through Sunday), and freshly made tortillas and tamales are a few fan favorites.
Customer Review:
"Everything is so great!! Their rice is the best rice I've ever had. Their tortillas are fresh and homemade." - Crystal
502 Main Street, Schertz TX 78154
Melanie's Cafe is another little gem in the San Antonio suburb of Schertz and is known for its extensive menu of breakfast tacos (chicharron/egg, nopal/egg, and chorizo/bean tacos are just a few of the offerings). Other recommended items from customers include pollo en mole, carne asada, and the enchilada plate. Don't miss Melanie's budget-friendly lunch specials!
Customer Review:
"New go-to spot in our community. Really surprised on how awesome the food taste! I have gone 4 times in the past two weeks if that says anything." - Don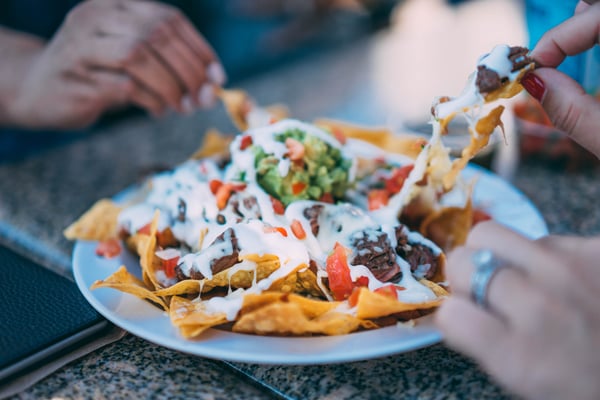 Photo by Herson Rodriguez on Unsplash

Two locations:
13444 West Ave #200, San Antonio 78216
12234 Nacogdoches, San Antonio 78217
Featuring homemade tortillas "just like Abuelita used to make," Habanero's prides itself on using the freshest ingredients. With build-your-own burrito bowls and healthier vegetarian choices like the "Ultimate Veggie-Rito," they even deliver!
Customer Review:
"The food is delicious and portions are very generous. If you love burritos and energetic atmosphere, this is the place to be." -Roland
Two locations:
10060 IH-10 West, San Antonio 78230
14250 San Pedro Ave, San Antonio 78232
Step inside the Alamo Cafe, and you'll be greeted with the yummy aroma of tortillas being freshly made. Pause a minute to watch the process through the glass window, then get ready for a feast! Fans recommend the carne guisada plate, tortilla soup, and dinner specials. Several mentioned that they also have the best chicken fried steak! (You ARE in Texas, after all…)
Alamo Cafe also offers catering.
Customer Review:
"Amazing food, service, and the tortillas with the butter take me back home to my grandma's handmade tortillas. This time I had the shrimp and spinach quesadillas and OMG, I just love coming here!" -Simmone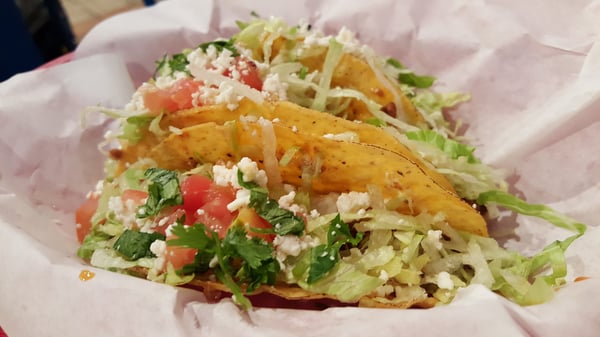 Two locations:
910 S Alamo St, San Antonio 78205
9715 San Pedro Ave, San Antonio 78216
Consistently voted by local food critics as "one of the best places to take out of town guests," the anchor restaurant in the historic King William district makes your meal an unforgettable experience. Recommendations include the shrimp nachos, ceviche, pozole, chile rellenos, and specialty margaritas. The expansive space full of color and art creates an ambiance that only enhances the delicious food! Vegetarian and gluten-free options are available.
Customer Review:
"Three big reasons to come here:
1. Margaritas Lover's Heaven: over twenty margaritas flavors to try.
2. Wallet Friendly: everything is less than $15, most entree dishes are less than $10.
3. Happy stomach and heart: no wonder locals love it here, food is so yummy and service is superb." -Candy
1421 Pat Booker Road, Universal City 78148
With its laid back atmosphere, La Fiesta Patio Cafe is a favorite for those stationed at nearby JBSA Randolph. Sample the chalupas compuestas, their don't-miss puffy tacos, enchiladas verdes, and then finish your meal with homemade tres leches cake. Sure to become a family favorite!
Customer Review:
"Best puffy tacos on the Northeast side of town. Great food, great service. Never had a bad meal here." -Lori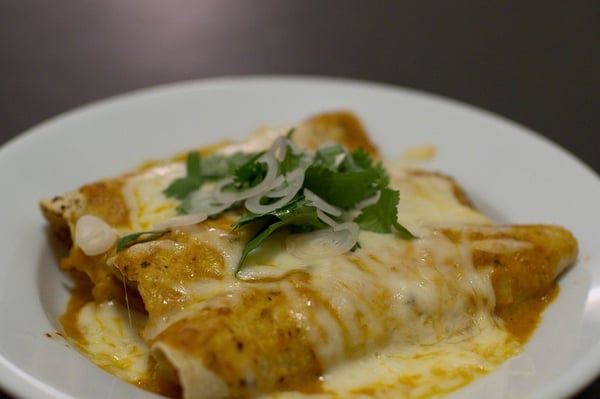 Several locations in the San Antonio area, including:
15639 I-10 West
18008 US Hwy 281 N
14855 I-35 North
While you may know Chuy's from one of its locations across 19 states, you may not realize that the original Chuy's opened in Austin, Texas back in 1982. Each restaurant has its own look and feel, making the experience feel less like a chain and more like a mom and pop restaurant. Even locals eat here! You'll want to try Chuy's roasted chicken enchiladas with green chile avocado sauce, 'Big as yo' face' burritos, and signature creamy jalapeno dip and freshly made tortilla chips.
Customer review:
"Best Tex Mex out there. Always love what I get every time. Their Hatch [chile] chicken enchiladas are INCREDIBLE!" -Adrianna
10501 I-10 W, San Antonio 78230
Pappasito's was mentioned again and again when I asked locals for their favorite spot! This family owned and operated chain offers up legendary Tex-Mex. Come for the frozen watermelon margaritas, stay for the Baja fish tacos and puffy sopapillas.
Customer review:
"Still my favorite place in San Antonio. There are a lot of great Mexican places but none with the quality of ingredients, variety of food, and fun atmosphere. One of my weekly go to places for many years." - Doug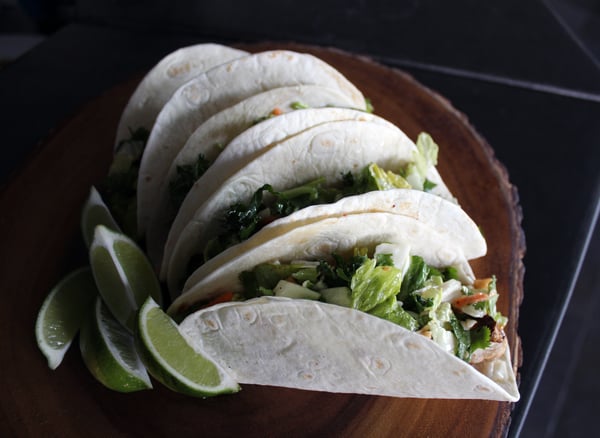 Photo by Emily Simenauer on Unsplash
18747 Redland Road, San Antonio 78259
A landmark in north San Antonio, La Hacienda has a commitment to 'follow in their mother's footsteps' by offering a welcoming environment paired with extraordinary food. Known for its beautiful decor and large outdoor patio seating, start off your meal with a refreshing mojito or "Sangarita" (sangria infused margarita), then take a pick from the extensive menu featuring classic Mexican dishes such as pollito en mole and local favorites like the traditional gravy topped (chile sauce) enchilada platter. Treat yourself to the delicious empanadas filled with guava and cream cheese or try the vanilla flan.
Customer Review:
"Born and raised in San Antonio. To this day Los Barrios is still my favorite spot for Tex-Mex." -Sarah
12) Viola's Ventanas
9660 Westover Hills Blvd, San Antonio 78251
Part of the Los Barrios family of restaurants, this large restaurant in northwest San Antonio has many of the same menu items, including the Famous San Antonio Puffy Taco and Empanada de Carne. Featuring "tacos to enchiladas and everything in between," Viola's is known for its fresh ingredients. Try the shrimp stuffed chile relleno or breakfast served all day. Customers also rave about the enchiladas verdes and chicken or beef fajitas.
Customer Review:
"Our favorite spot for authentic Tex Mex and a to-die-for outside patio with lots of trees, misters, and an awesome enclosed play area for the kiddos." -Pat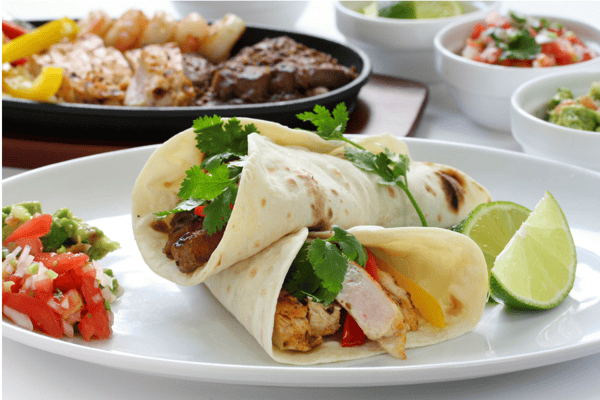 13) El Chaparral
Two locations:
15103 Bandera Road, Helotes 78023
2838 N. Loop 1604 E., San Antonio 78232
Starting as a self-described hole-in-the-wall restaurant back in 1972, the family owned and operated El Chaparral has grown into two locations, showcasing their family's recipes with a promised "taste like no other." Regulars promise you won't be disappointed if you sample the margaritas, fajitas, Mexican street tacos, and El Chaparral's special cheesecake.
Customer Review:
"Refried beans are the best in the Galaxy. Easily." -David
Note: Customer reviews are from personal recommendations, as well as online reviews.
For more San Antonio information:
Connect with MilitaryByOwner on Facebook and Twitter, and be sure to let us know YOUR favorite spot in San Antonio!