14 Books to Add to Your 2020 Reading List
I think we can all agree that 2020 has been, in a word, exhausting. We're all in desperate need of a vacation, but that's unlikely to happen soon. One solution? Hop into the world of books!
Whether you find yourself with a little extra time on your hands or you need a mental break, we've compiled a reading list to send you into peaceful bliss. Or, onto the road to self-improvement. While the world seems to stand stagnant, our mental health and growth don't have to.
Take a look at this list of novels, self-improvement, classics, fiction, and non-fiction for you to enjoy — all come recommended to you by others in our community! (Book descriptions come from authors' websites and Goodreads).
14 Books to Read in 2020

Novels to Enjoy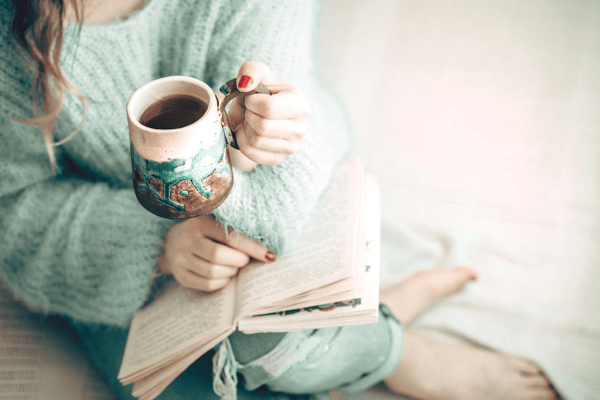 1) Where the Crawdads Sing by Delia Owens
Fans of Barbara Kingsolver will love this stunning debut novel from a New York Times bestselling nature writer about an unforgettable young woman, abandoned at age ten to survive alone in the wild coastal marsh of North Carolina. For years, rumors of the "Marsh Girl" haunted Barkley Cove, a quiet fishing village. Kya Clark is barefoot and wild, unfit for polite society. So in late 1969, when the popular Chase Andrews is found dead, locals immediately suspect her.
2) Nightingale by Kristin Hannah
With courage, grace and powerful insight, bestselling author Kristin Hannah captures the epic panorama of WWII and illuminates an intimate part of history seldom seen: the women's war. The Nightingale tells the stories of two sisters, separated by years and experience, by ideals, passion and circumstance, each embarking on her own dangerous path toward survival, love, and freedom in German-occupied, war-torn France–a heartbreakingly beautiful novel that celebrates the resilience of the human spirit and the durability of women.
3) All the Light We Cannot See by Anthony Doerr
In this tale of parallel lives whose paths converge during World War II, Doerr's gorgeous combination of soaring imagination with observation is electric. Deftly interweaving the lives of multiple characters, Doerr illuminates the ways, against all odds, people try to be good to one another.
4) The Blue Castle by L.M. Montgomery
From the author of Anne of Green Gables, comes another beloved classic and an unforgettable story of courage and romance.
5) The Source by James Michener
In the grand storytelling style that is his signature, James Michener sweeps us back through time to the very beginnings of the Jewish faith, thousands of years ago. Through the predecessors of four modern men and women, we experience the entire colorful history of the Jews, including the life of the early Hebrews and their persecutions, the impact of Christianity, the Crusades, and the Spanish Inquisition, all the way to the founding of present-day Israel and the Middle-East conflict.
6) Little Fires Everywhere by Celeste Ng
From the bestselling author of Everything I Never Told You comes Little Fires Everywhere, which explores the weight of secrets, the nature of art and identity, and the ferocious pull of motherhood – and the danger of believing that following the rules can avert disaster.
7) Ender's Game by Orson Scott Card
Ender's Game is a 1985 military science fiction novel by American author Orson Scott Card (which later came to the big screen in 2013). Set at an unspecified date in Earth's future, the novel presents an imperiled humankind after two conflicts with the Formics, an insectoid alien species they dub the "buggers." In preparation for an anticipated third invasion, children, including the novel's protagonist, Andrew "Ender" Wiggin, are trained from a very young age through increasingly difficult games, including some in zero gravity, where Ender's tactical genius is revealed.
8) Before We Were Yours by Lisa Wingate
Based on one of America's most notorious real-life scandals—in which Georgia Tann, director of a Memphis-based adoption organization, kidnapped and sold poor children to wealthy families all over the country—Lisa Wingate's riveting, wrenching, and ultimately uplifting tale reminds us how, even though the paths we take can lead to many places, the heart never forgets where we belong.
9) The Roxy Letters by Mary Pauline Lowry
Meet Roxy. For fans of Where'd You Go, Bernadette and Bridget Jones's Diary comes "just the kind of comic novel we need right now" (The Washington Post) about an Austin artist trying to figure out her life one letter to her ex-boyfriend at a time.
Books for Self Growth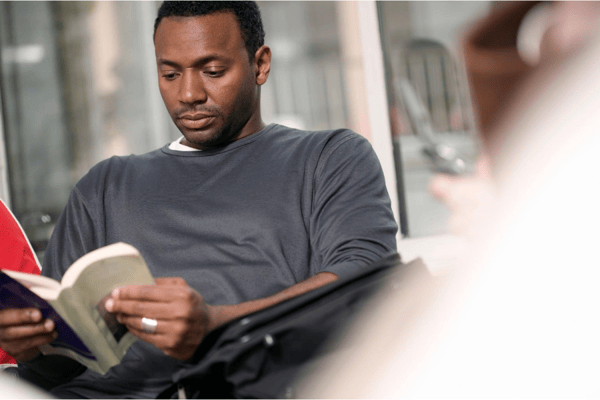 10) The Power of Habit by Charles Duhigg
In The Power of Habit, award-winning New York Times business reporter Charles Duhigg takes us to the thrilling edge of scientific discoveries that explain why habits exist and how they can be changed. With penetrating intelligence and an ability to distill vast amounts of information into engrossing narratives, Duhigg brings to life a whole new understanding of human nature and its potential for transformation.
11) 5 Love Languages by Gary Chapman
In his early years as a marriage counselor, Dr. Gary Chapman noticed over and over that couples would voice similar complaints regarding their marriage. One spouse would say something like, "I feel like he doesn't love me. The other would protest, "I don't know what else to do! I'm doing everything I should be doing." Recognizing a pattern, Dr. Chapman pored through years of session notes. He asked himself, "When someone said, 'I feel like my spouse doesn't love me,' what do they actually want?" Surprisingly, their answers fell into five categories, revealing a unique approach in how to effectively love another person.
More than 25 years later, this revolutionary concept has improved millions of relationships across the globe. The premise is simple: different people with different personalities express love in different ways. Gary called these ways of expressing and receiving love the "5 Love Languages." They are Words of Affirmation, Acts of Service, Receiving Gifts, Quality Time, and Physical Touch. Each individual has at least one language that they prefer above the other… and this is where it gets interesting.
12) Grumpy Mom Takes a Holiday by Valerie Woerner
Valerie Woerner is just your average mom who was spending way too much time frustrated with short naps, spilled milk, and mundane days. She expected refreshment to come behind a locked bathroom door or on a beach somewhere, but it started happening in her mind when she was able to identify twenty lies the world tells us about motherhood that were sabotaging her joy. The best part? Realizing those triggers is half the battle and requires way less striving than she thought.Grumpy Mom Takes a Holiday addresses the 20 misconceptions the world has about motherhood and how it's affecting us.
Non-Fiction Books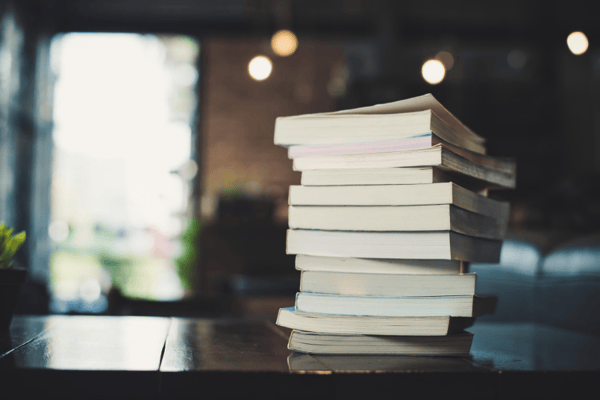 13) Call Sign Chaos by Jim Mattis and Bing West
Call Sign Chaos is a memoir of a life of warfighting and lifelong learning, following along as Mattis (General Jim Mattis--the former Secretary of Defense) rises from Marine recruit to four-star general. It is a journey about learning to lead and a story about how he, through constant study and action, developed a unique leadership philosophy, one relevant to us all.
14) When Breath Becomes Air by Paul Kalanithi
For readers of Atul Gawande, Andrew Solomon, and Anne Lamott, a profoundly moving, exquisitely observed memoir by a young neurosurgeon faced with a terminal cancer diagnosis who attempts to answer the question 'What makes a life worth living?'
What books are on your 2020 reading list? Leave a comment or let us know on social media!
If you want to dive deeper and discuss what you're currently reading, plug into an online book club! Here are just a few that you might be interested in joining:
Never miss great content! Click below to find out how to subscribe to our blog posts, newsletter, promo offers and more.