4 Reasons Military Families Should Camp During Their Next PCS
My breath caught in my throat as I looked up at the inky night sky. It had been so long since I'd seen - or noticed, maybe - so many stars. Planning our PCS from Germany to Washington State had consumed my thoughts and to-do list for months. After spending a few weeks visiting family in Texas, we were finally tackling the long drive to the Pacific Northwest, stopping at campgrounds along the way to save money, see more of our own country and enjoy uninterrupted time with each other.
After a day spent setting up our site, I was tired, but the good kind. Our boys were fast asleep on cots in the tent behind us, worn out from their own adventures exploring and spying on local critters. My husband and I were taking advantage of the rare opportunity to steal a moment for ourselves as we watched the campfire die down together.
Moving my camping chair closer to his, I reached out for his hand.
"This was a great idea," I said.
Even though I could barely see the outline of his face in the dark, I knew he was smiling.
Getting ready to PCS? Here are four reasons why military families should consider camping to the next duty station.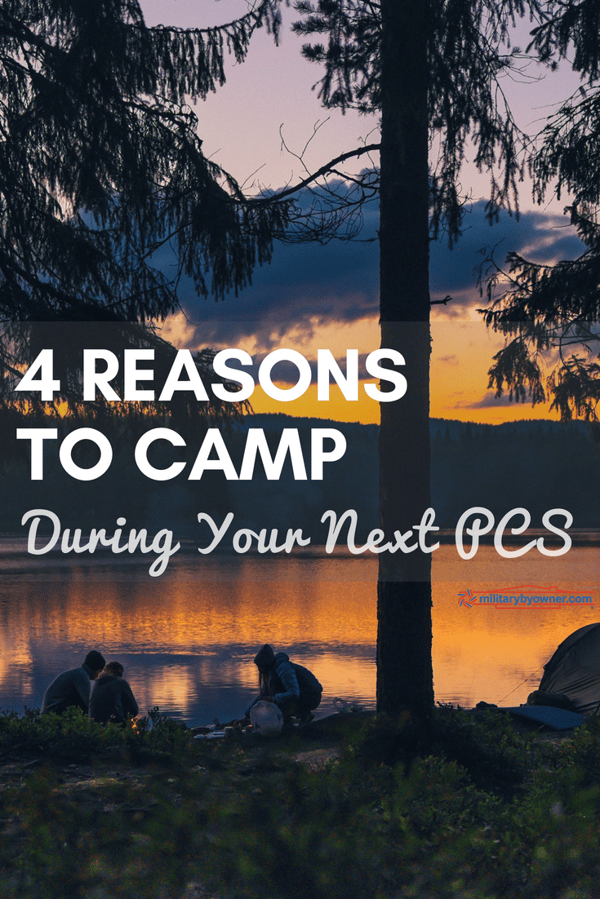 1) It's budget-friendly.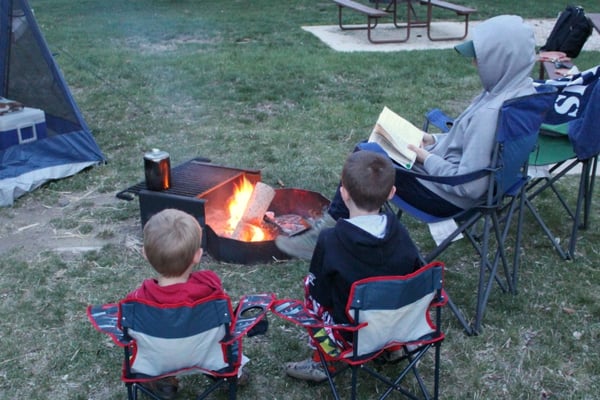 Even with a government travel card and the promise of eventual reimbursements, the financial burden of a PCS is often overwhelming for military families. Consider cutting up-front, out-of-pocket costs by choosing sleeping bags over hotel sheets and preparing your own campfire meals for at least a portion of your trip. Save even more money by selecting camp sites that offer military discounts along your route, like KOA and Jellystone Parks. Not into tent camping? Look into renting a cabin or bring along a travel trailer.
2) There are so many incredible sites to explore.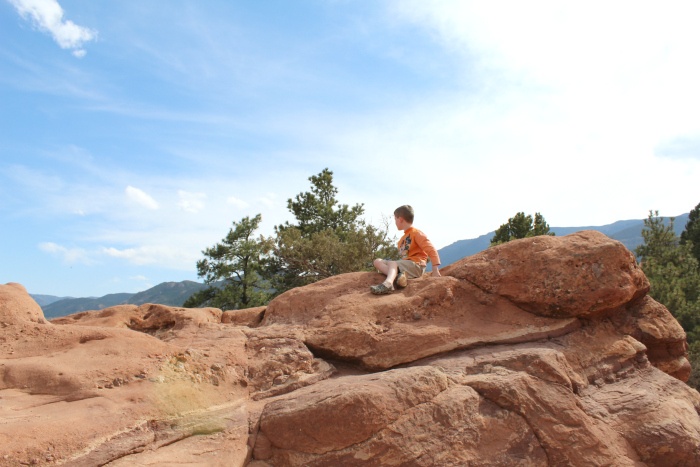 With countless tasks and unknowns waiting at the next duty station, it's only natural to want to push through the drive and get there as quickly as possible, but a PCS provides countless opportunities to sightsee and learn more about the beautiful (and often quirky) people and places that make up the United States. Resist the urge to rush the experience. Stopping to camp at state and national parks en route is a fantastic way to rest and relax while forging deeper connections to our beautiful country.
3) The Great Outdoors is the perfect place to unplug and reconnect.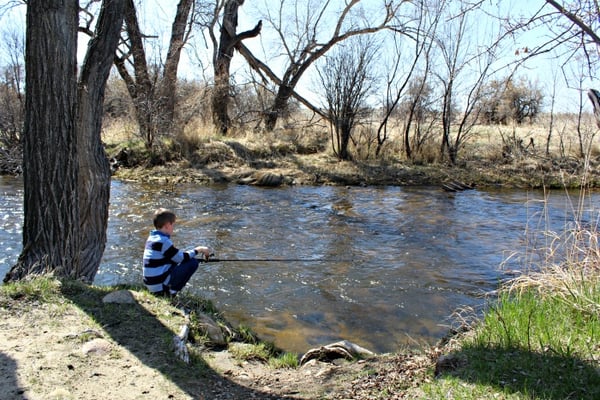 In the midst of frequent training exercises, TDYs and deployments, it's important to make time to be together whenever possible. Going on hikes, exploring national monuments or simply sitting around a campfire are wonderful ways to spend time with your loved ones away from the everyday stresses of military life. Give yourself permission to turn off your cell phone, relax, and enjoy being with your spouse and children without distraction.
4) Camping gear comes in handy while waiting for household goods to arrive.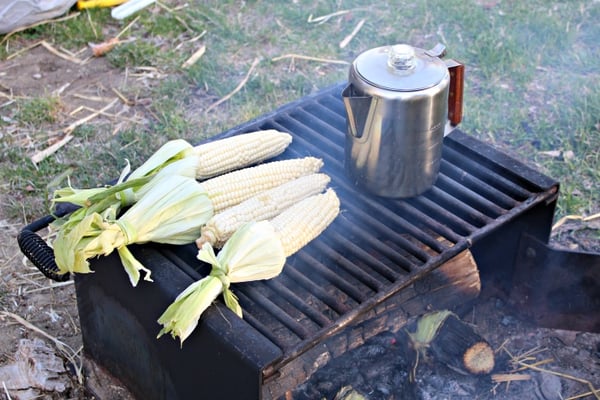 By the time the moving truck pulls up to your new place, it can feel like decades have passed since the first box was taped. In the meantime, items like cots, camping chairs, and cooking equipment go a long way to making an empty house feel a little bit more like home. When the packers arrive, store your equipment away for future camping excursions; consider these items an investment in future family memories.
Camping during our PCS gave us the opportunity to reconnect during a stressful time, sightsee in our own country, and set aside money to start our new life on the West Coast.
Now, sitting next to my husband on our patio in Washington, my husband and I are taking advantage of the rare opportunity to steal a moment for ourselves as we watch the stars appear over our new city together. Our boys are fast asleep in their bunk beds in the room behind us, worn out from their own adventures making neighborhood friends.
Moving my chair closer to my husband's, I reach out for his hand.
"Let's plan our next camping trip," I suggest.
"That's a great idea," he says, and even in the darkness I know he's smiling.
Have you stopped at camp sites on your way to the next duty station? Tell us about your experience! What are your best tips to help military families embrace the adventure?
Personal camping photos courtesy Courtney Woodruff.