5 Homes Near Joint Base Lewis-McChord Homes with Curb Appeal to Spare
Looking for a home with major curb appeal?
They're easy to find near Joint Base Lewis-McChord, Washington! Although there's plenty to choose from in the surrounding cities of Puyallup, Lacey, Bremerton, and Dupont, these homes for sale or rent near JBLM featured in this edition of Homes of the Week have extra visual appeal that make them hard to resist.
For those buyers and renters who appreciate exterior aesthetics and hard to find details, these homes are for you!
*Note: while these homes are no longer listed, take a look at homes near JBLM in Gig Harbor, Oak Harbor, Olympia, Tacoma, and Yelm.
5 Homes Near Joint Base Lewis-McChord Homes with Curb Appeal to Spare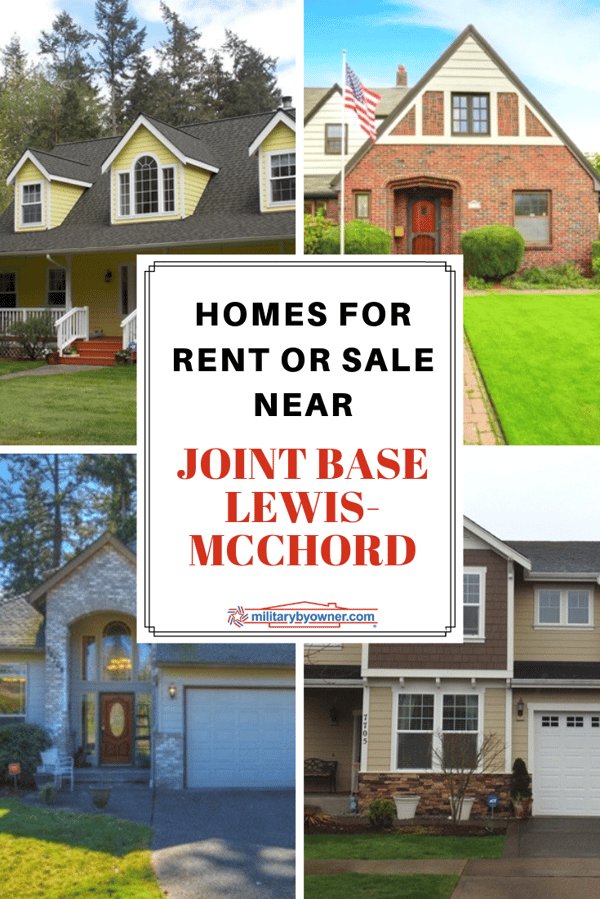 1) Gorgeous Puyallup Home for Sale on Large Lot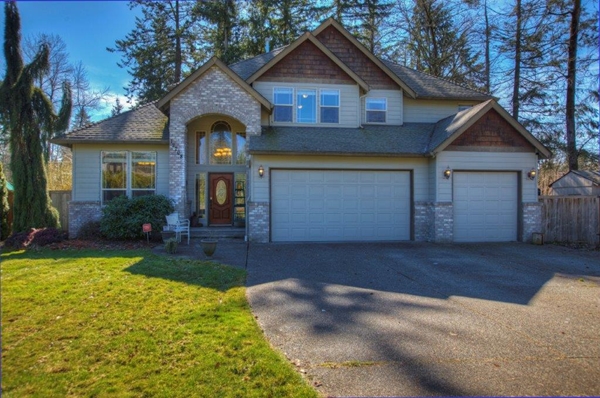 The variety of exterior finishes and an eye pleasing roofline really pop against a Puyallup blue sky. The inviting one-acre lot supplies plenty of opportunity to add any outdoor features the next owner could dream up to take advantage of the picturesque location.
The visual appeal extends inside, as a picture-worthy split staircase awaits as the perfect landing for holiday and school dance photos to be taken. Another special feature of this home is the location of the first floor master which makes for easy access and leaves the stair climbing for the kids!
More than 3,000 square feet of space allows for each member of the family to enjoy their own space in the home.
2) Lacey Home for Rent with Amazing Curb Appeal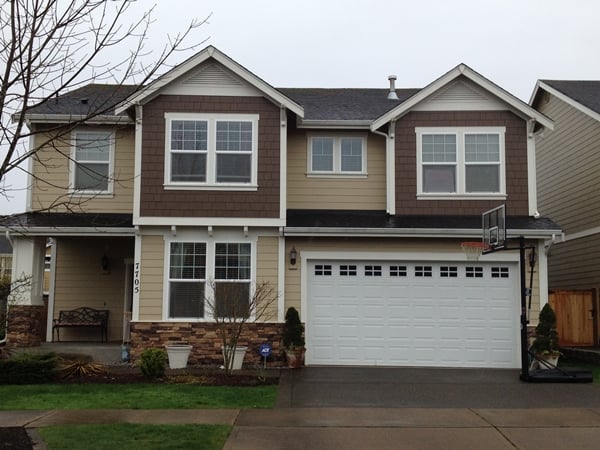 Maintaining curb appeal needn't be a chore at this rental home in Lacey. Simple, yet inviting, the front yard has a low maintenance lawn and a charming front porch to enjoy pleasant days. The neutral colors that make up the exterior palette of the home allow the natural blues and greens of the landscape to come forth with exuberance.
Finding a well cared for and up to date rental is often a challenge, but those searching for a rental home near JBLM certainly should view this home a strong contender. A bonus room, a master suite equipped with a fireplace, and a three-car garage are just a few of the features available that aren't typically found in a rental home.
Take a break from the home search with Family-Friendly Activities in Seattle for Your House-Hunting Trip!
3) Bremerton Farmhouse with Charm to Spare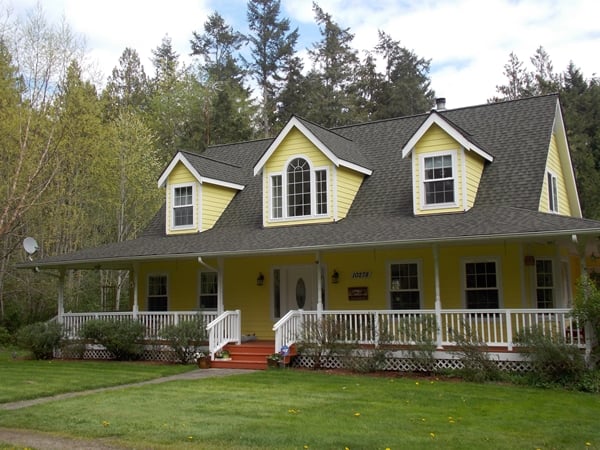 Who could pass up a cheerful farmhouse with charm to spare?
With a wrap-around porch like this, the next owners have plenty of reason to invite friends and family over on a regular basis. Guests will be captivated by the ambiance and tranquility of the property, but also entertained by chickens in a coop, fresh picked fruit from established trees, and vegetables hand gathered from the raised garden.
Creature comforts such as high end appliances, hardwood floors, and skylights round out the overall appeal that would suit many moving to Bremerton. For the future owner out there, take note: the property comes with approved 3-car garage plans.
4) Embrace Open Concept Living in This Dupont Home for Sale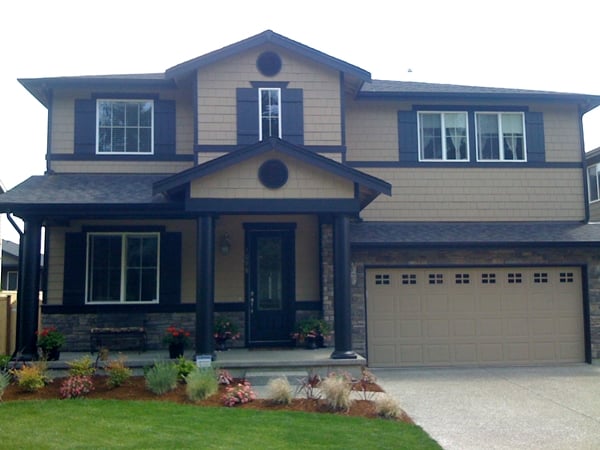 Striking, dark exterior trim catches the eye and punctuates the unique architectural details of this house. The perfectly sized covered front porch is ideal for an afternoon of playful activities or an evening that ends with a glass of local Washington Pinot Noir.
Mimicking the expansive Northwestern skies, the interior features high ceilings which provides an abundance of natural light and the feel of "airiness" that so many buyers are looking for. Add in the open concept living feature, and the home feels more than spacious. All of the bedrooms are located upstairs, to include a master with an adjacent balcony to take in the views of the private courtyard.
Lush and green front and back yards are the backdrop the next fortunate homeowner has to host parties and casual gatherings all year long.
5) Tacoma Home for Rent with Classic Curb Appeal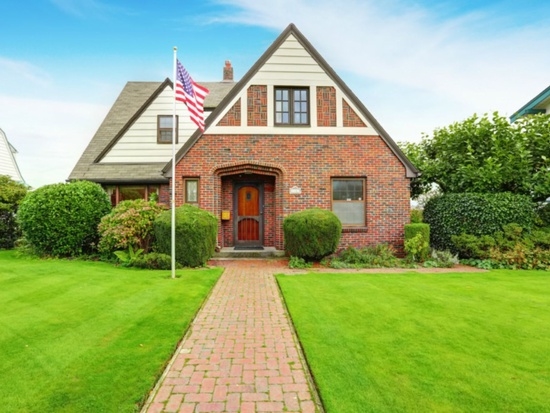 Classic curb appeal doesn't get much better than this: storybook Tudor cottage design with hillside perch views of the Puget Sound and the Cascade mountains.
Renters interested in a family-centric property, take note. Generous living spaces are designed with kids and playtime in mind, while four bedrooms and three baths ensure there is ample opportunity for everyone to have privacy when needed.
Natural light is plentiful throughout the home, but especially in the bedrooms upstairs. The master bedroom has an en suite, while the other bedrooms have water views.
When the weather is favorable, both the front and back yards are idyllic settings for rowdy games of hide and seek, but at the same time, the deck provides a perfect place for a quiet dinner outside. Just imagine sunset filled evenings, while overlooking the water.
.